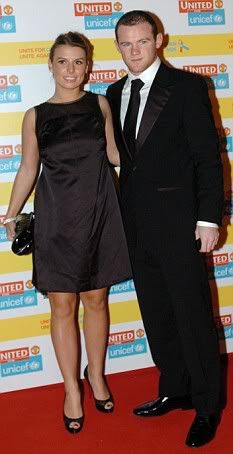 When Wayne and Coleen Rooney got married last summer they asked wealthy guests at their lavish £5million wedding to donate money to help a struggling hospice caring for young children instead of buying expensive presents.

With a guest list that included millionaire footballers and their wives and girlfriends, staff at Claire House were over the moon.

It was hoped the appeal could raise up to £2m for the hospice where Coleen's adopted sister Rosie, ten, receives round the clock care.

But eight months after the extravagant wedding on the Italian Riviera the amount of money pledged to the charity amounts to a measly £2,000.

Just four of the 64 guests at the wedding answered the plea for cash donations handing over around £500 each.

Now the home is struggling to survive and nursing staff have offered to take a pay cut in order to keep the doors open.

The home - which needs £2.4m a year - runs ten beds for terminally-ill children said donations had fallen in the credit crunch.

Dennis Mahony, chairman of Claire House, said the kind-hearted gesture by staff would help save the hospice money.

He said: 'We've been looking at ways to reduce our costs and one of biggest single costs us providing the care.

'We don't want to affect that in any way, we've got too many children and parents depending on us. Our staff have very generously offered to reduced their time where it can be reduced and we are considering that as one of the possibilities.'

Rosie suffers from Rett syndrome, a neuro-developmental disorder which prevents her from walking and talking, and requires her to be fed through a tube.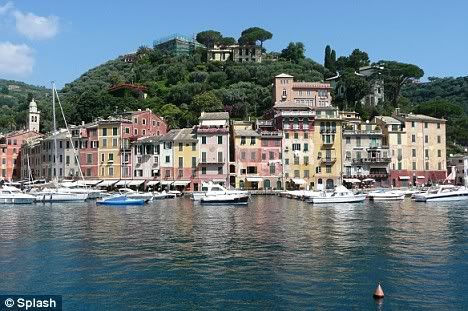 Luxury resort: A view of Hotel Splendido, in Portofino, where guests stayed for the extravagant wedding

Last September the hospice was even forced to publicly quash false rumours it had received £2m from the guests over fears people thought it had enough money and would stop donating.

A spokesman for Claire House, Merseyside confirmed: 'Wayne and Coleen are long-standing and generous supporters.

'We understand they did invite guests at their wedding to donate to their favourite charities but to date, not a great deal has been forthcoming, though we received donations from a handful of up to £500 each.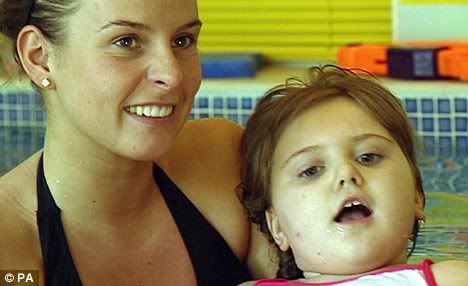 Coleen, pictured with her ten-year-old sister Rosie who receives round the clock care
'We are grateful to put to bed rumours we received £2m.'

Wayne and Coleen Rooney have been praised as 'fantastic' in their unwavering support for the home that cares for Rosie.

Coleen Rooney has repeatedly raised the profile of the Wirral hospice and has appealed for further donations towards research into the condition.

The pair were believed to be extremely disappointed in the £2000 raised by guests at their summer wedding in Italy last year.

Many of the friends of the stars who attended were millionaires, and included Manchester United teammates, Michael Carrick, John O'Shea, and Wes Brown.

This year will be the 10th birthday for Claire House, but the credit crunch has seen such a dramatic drop in donations it fears fo its future.

Last year, the hospice's income sank to £1.9m and the charity had to take £800,000 out of reserve funds.

The largest fall was in corporate donations - down £250,000 to £200,000.

Steve Trowler, corporate services manager at Claire House, said: 'The public have been extremely generous in the past and continue to be so but we have to find cuts to manage in this extremely difficult time.'

He said Claire House employed 120 staff with around 60 dedicated specialist nurses among them.

'Thankfully staff have come forward and offered to reduce their hours which will obviously help with our wage bill and we are very grateful to them. This is a temporary measure which we believe will help us in the current financial climate.'

Source:Daily Mail