News
Monaco 0- 2 Juventus
The Old Lady is not for turning
Higuain was on fire
Woot woot
News in tweets
Totti, forever Roma. As eternal as the city itself
Zlatan's surgery went well
Champions League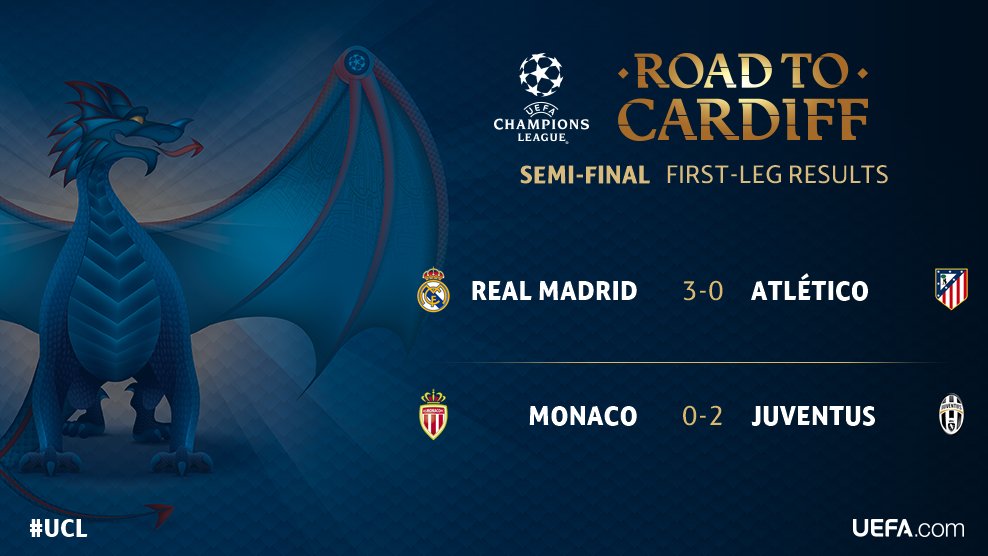 Who will the finalists be?
Another record. Is Juve on their way to CL glory?
Video: Schweinsteiger throwing out the ball at Wrigley Park
For the schweinsteiger fans here
Memes
This Ronaldo one has been jokes
XD
Which is your fave?
After ATM pasting, Simeone is looking for a quick getaway
OP: Done. Cheers, jeers and the rest of it, you know the drill!