News
Last eight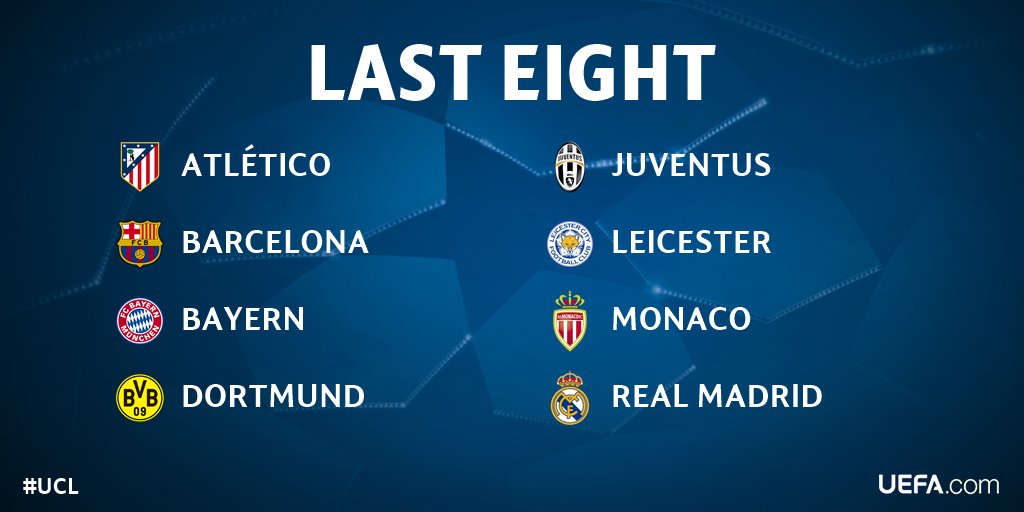 Leicester are the only British team in the competition. Do it for the coefficient
Tale of the tape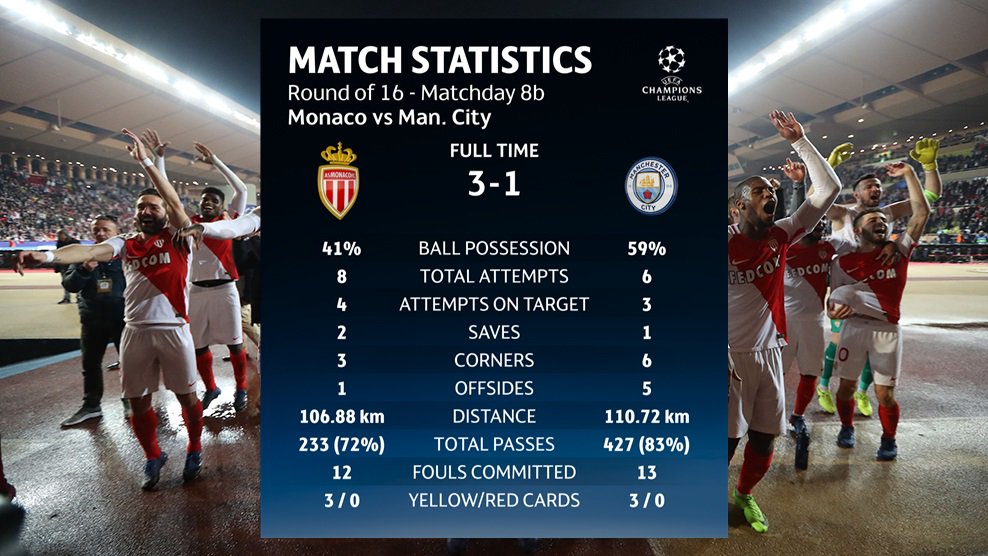 Champions League Matches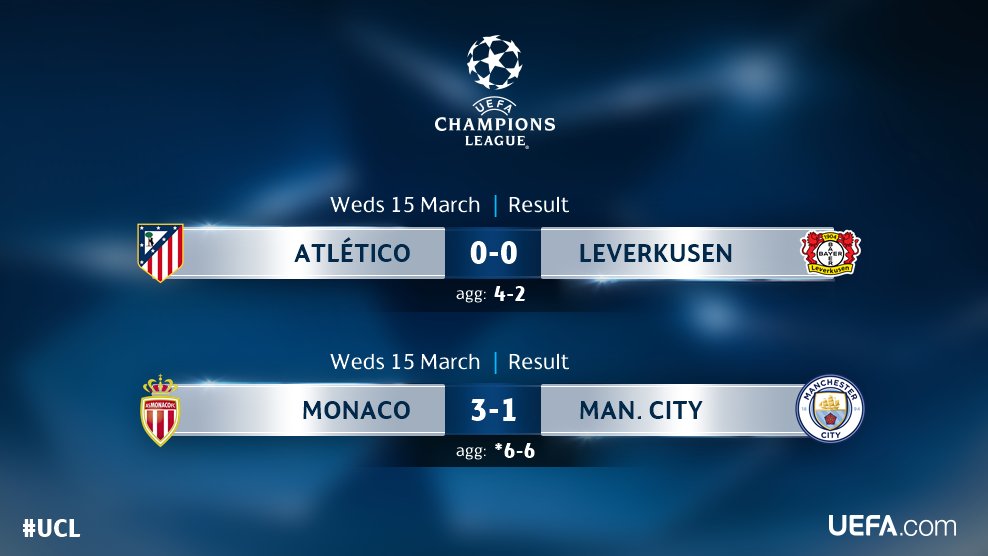 Tale of the tape
Monaco 3- 1 Man City (Agg 6-6)
City threw away a three goal lead. Like... what sort of carelessness? Mourinho would never, Simeone would never
ATM 0-0 Bayer Leverkusen (Agg 4-2)
Olbak had three saves in quick succession
Olbak was working, honestly. One of the best goalies in Europe right now. I know Neuer gets all the credits but...
I think this was the better game, tbh
Think on these things
The world is entirely too small, no? Especially in top flight football
The race to avoid 6th place
OP: Done! Cheers, jeers and the rest of it, you know the drill!