News
Europa Results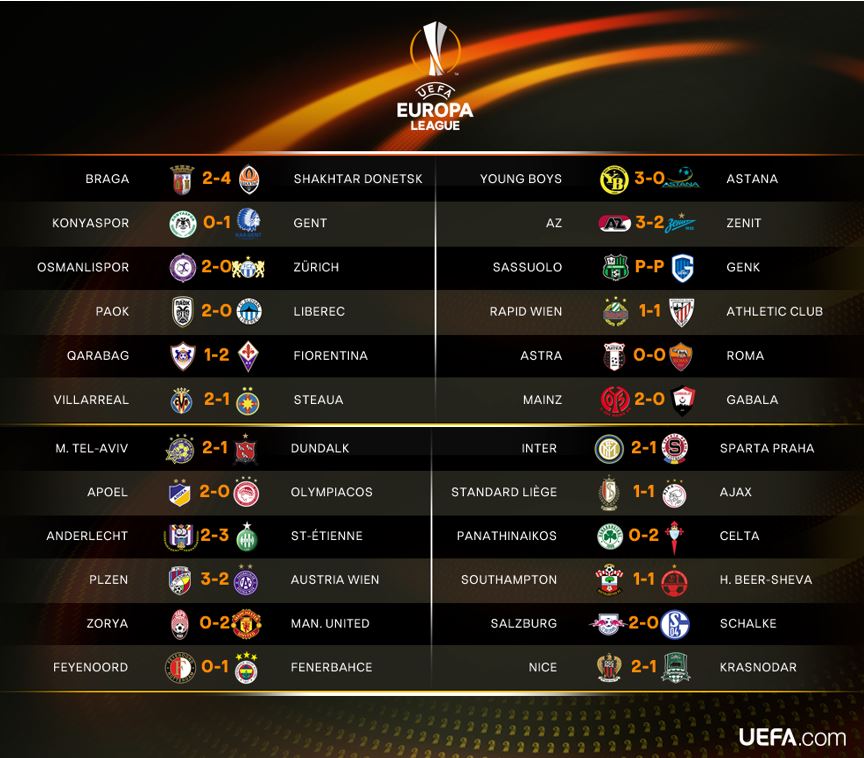 ZORYA LUHANSK 0-2 MANCHESTER UNITED
Mkhitarian scored!
Zlatan finished it off. The pitch was frozen and the game was in danger of being called off, but it wasn't so whew.
SOUTHAMPTON 1- 1 HAPOEL BE'ER SHEVA
The Saints are out of Europa. NGL, I expected them to go further than Man United, tbh
But Sheva are through
Supposedly van Djick is expected to leave? We will see
FENERBAHCE 1- 0 FEYENOORD
Another scissor kick!
Miscellaneous
Eddie Howe and Harry Arter (Bournemouth manager and player) in relation to the article above
KDB is engaged. Congratulations to the couple
Nice
Meme
Where is the lie?
OP: Cheers, jeers and the rest of it, you know the drill!