News
Match Results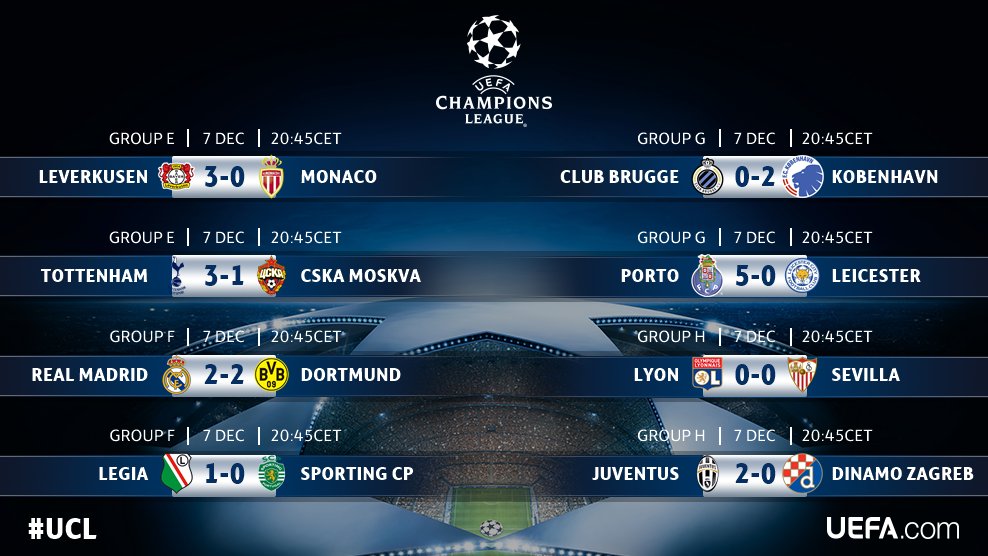 The Last Sixteen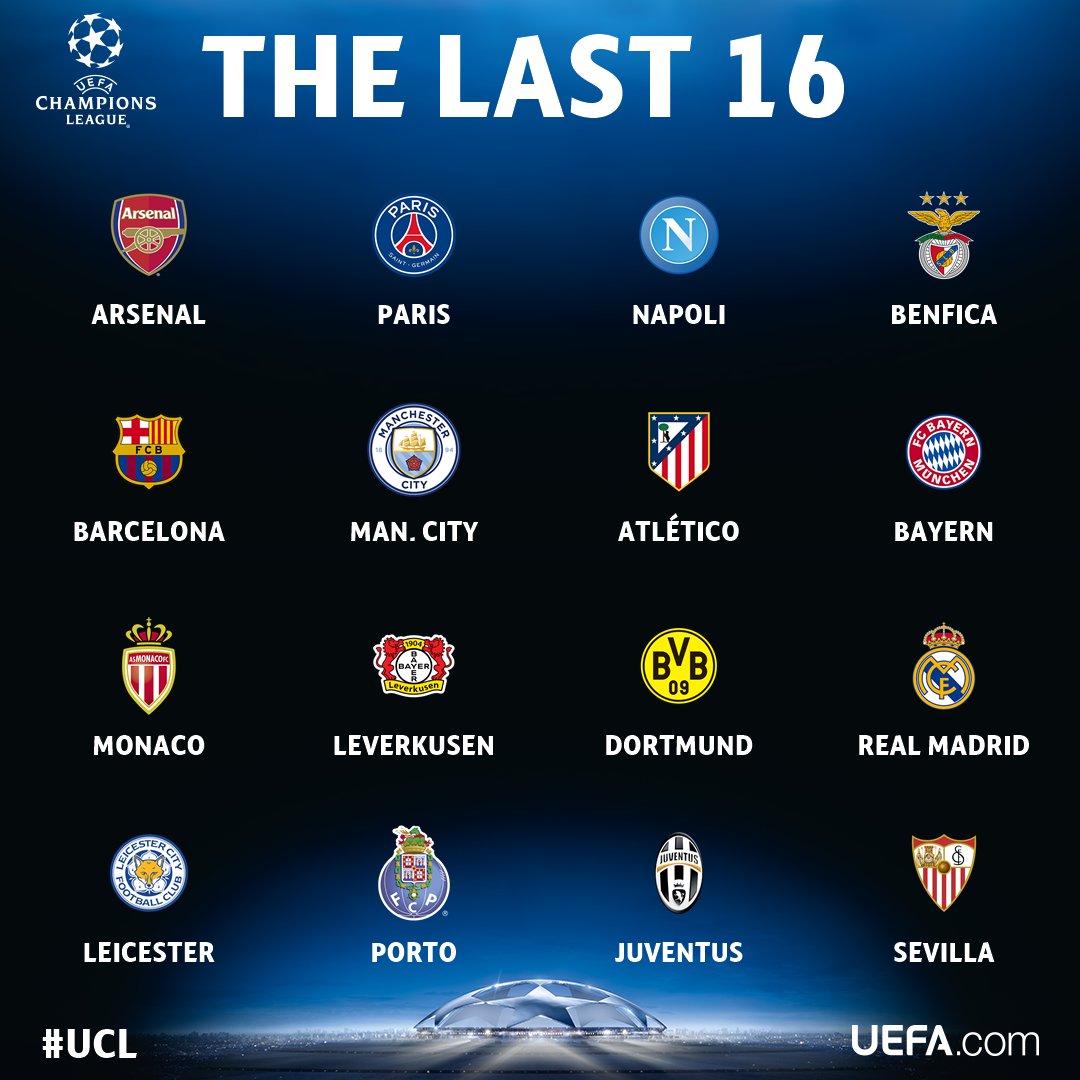 Try and guess which teams will be drawn against each other in the next round. Make your predictions below! We'll check on Friday and the winner will get a gold star
Tottenham Hotspur 3- 1 CSKA Moscow
This match was a bit of a dead rubber *notes to include that phrase in a fic*. The winner gets parachuted into the Europa.
CSKA were quiet throughout, but I gotta say, when they had their change for one goal, they took it, and had the lead
Dele Alli followed up Kane's goal with one of his own. Considering that Dier was at fault in letting that goal in. Ahem. Some Spurs fans are LIVID, because Europa is not a competition they want. But it's Pochettino's third season in the Europa League, he should know the pathway now, no?
Alli and Eriksen (not pictured) finally woke up last night. So, on the last night of Wembley in Champions League, you get your sh*t together only to qualify for Europa? The definition of Spurs. But CSKA Moscow were poor
Alderweireild is back from injury and got a warm welcome from a relieved crowd. Sixty two thousand attended that all being said (down from 80k). Right, moving on.
Real Madrid 2- 2 Borussia Dortmund
Real Madrid did a bit of decorating, I see
Another day another pose
Benzema did a great free kick, and Ronaldo showed his abs
I like it when you wag your finger at randoms in the stadium, TinTin
I wonder how his German is going
FC Porto 5- 0 Leicester City
I have no strong feelings on either team. So...
Leicester made ten changes, a lot of second stringers. In addition they are on top of their group. So ehhh
Porto are on their way through the last sixteen as well
Nice sprint
Juventus 2- 0 Dinamo Zagreb
Juventus have already booked their place, tbh
The Old Lady is always turnt up
I keep forgetting about this guy
Striking kit, that
Social Media
Dortmund racking up the goals
Top of the group, Dortmund
Miscellaneous Pictures
Still bitter about Rosberg retiring. The one time you get the on up on your team mate and your rival and you walk away? Not wanting to defend your title? FFS. F1 was going to get even more interesting, and it needs more eyes on it, in light of certain countries withdrawing (no Germany on the circuit, irony abounds). I'll miss the Hamilton-Rosberg rivalry. As much as Hamilton is flippant about it, he'll miss it too, I'm sure. Still vexed. Can we have an FFF so that I can vent my spleen? Thank you
Man City's new player Gabriel Jesus encountered a fan who asked him to sign her cheese. No, that's not an innuendo
Truly, he signed her cheese. Looking like cheddar