news


Official Announcement: Cristiano Ronaldo staying until 2021


Dimitri Payet has 'not closed the door' on talk of West Ham exit after Slaven Bilic's side's difficult start Wow.


Premier League
Featured Matches
Arsenal 1- 1 Tottenham Hotspur
Poppy day will be upon us soon
Dele Alli injured his knee in training the day before. So he rocks up to the match with a cuppa in hand. I am he
Spurs were coming into this match under a cloud. A loss to another German team (Leverkusen?) in mid week, and playing for seven hours without a goal in open play, people expected them to be a bit skittish
Pochettino played a 3-4-3. This is Wimmer's first time starting a match and he gets - an own goal
Moussa Dembele and Harry Kane weren't really expected to start. Pochettino is pretty cautious when bringing players back from injury. So I expected Kane to get a run out in the last ten mins, tbh

Hah, you fools, Kane and Dembele were named in the starting XI</i>

I just like this photo
I really wanted to see Harry Winks play, and Poch puts him on in the last five minutes *grits teeth*. For real?!
Hull City 2- 1 Southampton
Hull had three (!) players hobble off with injury, but cinched a well needed win
Snodgrass scored!
Southampton bossed the match until they got their first goal and then they just...lost the plot
Liverpool 6- 1 Watford
Look at this! All we needed for it to be perfect was a clean sheet!
Karius let a goal in, but it honestly wasn't his fault
When the match is a rout, the photographs are pretty boring, sorry! We're on top of the League! OMG! We are Liverpool tra la la la!!!
Man, Sané has been killing it since he's rocked up to LFC.
Swansea 1- 3 Manchester United
Man United needed to win this match before international break and they did. Ugh
Phil Jones had to step into defence, and Zlatan scored a brace
Leicester West Brom
Fun fact: Leicester was the first football club to have its players wear poppies as observation for Remembrance Day
That being said, they lost
Bundesliga
RasenBallsport Leipzig 3- 1 Mainz 05
Red Bull gives you wiiiiiiings! They are on even points with Bayern Munich
Celebration! I was going to say, 'Wait until Christmas fixtures' but I realise that they have a three week break
La Liga
Real Madrid 3- 0 Leganes
Easy peasy chocolate squeezy, RM wins again
Sevilla 1 - 2 Barcelona
Messi doing what he does. I was crossing my fingers for Sevilla to win. #nojudgement
Sevilla played pretty well. But Barcelona powered through
Serie A
Featured Matches
Chievo Verona 1- 2 Juventus
Don't Pjanic
Roma 3- 0 Bologna

Posting this because the Roma kit is mint.

Great score!
I don't get this neck tattoo business at all
Inter 3- 0 Crotone
De Boer gets sacked and BOOM. Inter wins
England NT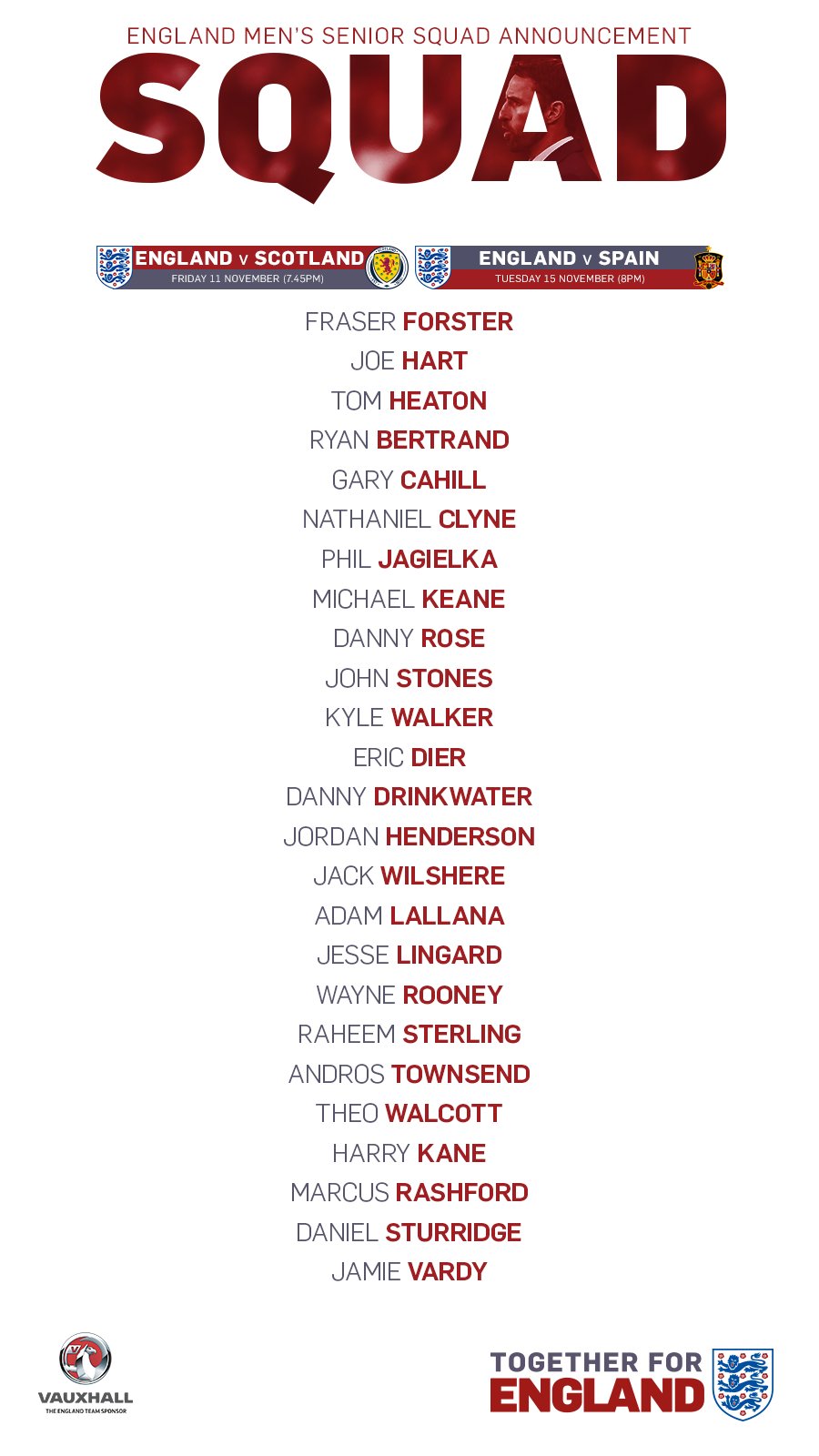 Jack Wilshire? Really? 2014 Wilshire isn't coming back, y'all. Rooney again? Really? I'd have called up Austin (Soton) over Vardy (not on form) and Kane (just coming back from injury) tbh. Kane needs to rest. We could be looking at Middlesbrough for defenders since Smalling and Shaw are nursing injuries. So far, so unimpressed. Look beyond the usual, please!
OP: done! Cheers, jeers and the rest of it. You know the drill!