News
Results of European Qualifiers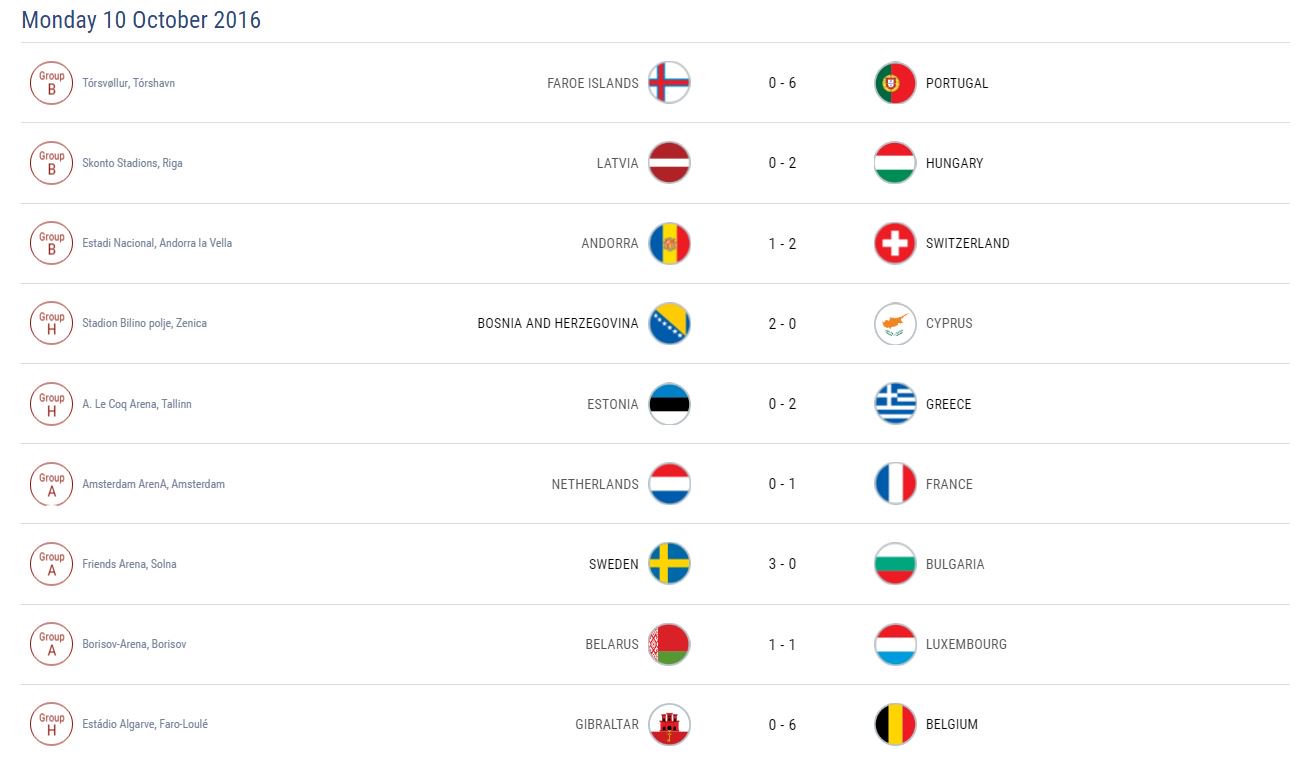 Featured Matches
Faroe Islands 0- 6 Portugal
Silva got a hattrick? The hell you say
Silva is so cute. I think Sanches is cute, too
Poor Faroe Islands
Netherlands 0- 1 France
Pogba, Pogba, Pogba...
Damn, Pogba!
So the Nike kit looks good in stark, solid colours. Gotcha
Good photo
Janssen outchea looking for a goal
Context is for the weak
Gibraltar 0- 6 Belgium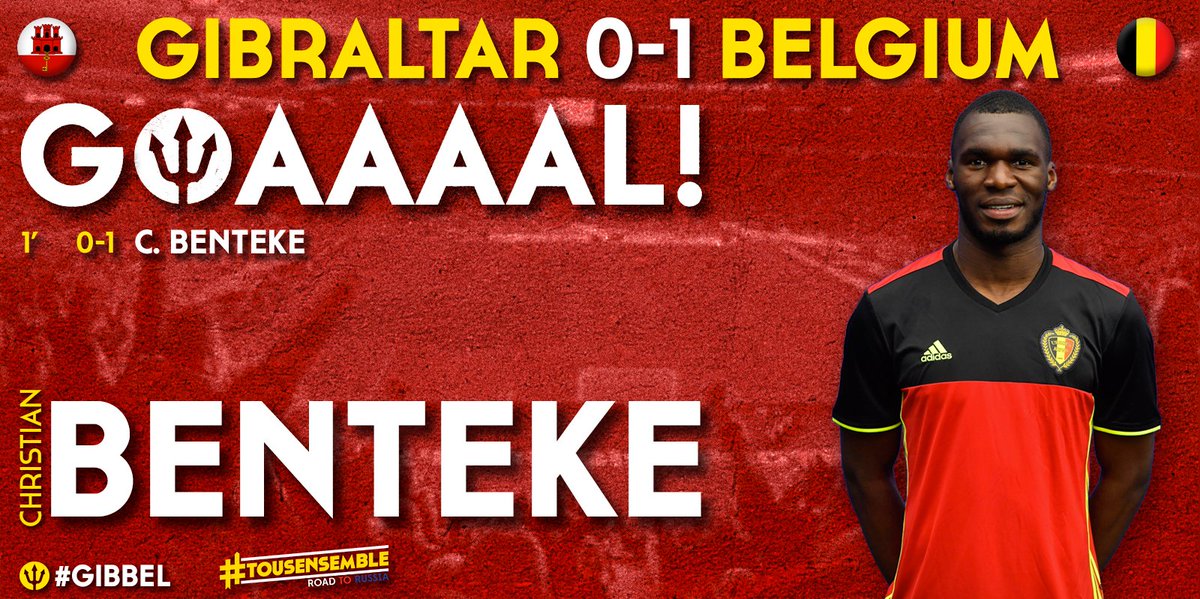 Benteke scored the first goal in seven seconds. WTF?
Poor imps
Sorry about the lack of action pictures!
Dries Mertens
High fives all around
Random Pictures
Italy NT
What is this?
England NT
Jordan Pickford (the lad on the right), got called up to the English NT! He's the goalie for Sunderland and has been quite good for them. Eric Dier is the one on the left
Marcus Rashford and Jesse Lingard listening to tunes, like two school boys at the back of the bus
Jordan Henderson will wear the captain's armband tonight! Proud of him, tbh
Southgate has dropped Rooney from the starting XI tonight
Football Confessions
I take that as given
Oh.
Yeah, since Stones moved to Man City, his profile has risen more
OP: Done! Cheers, jeers and the rest of it, you know the drill!