News
Premier League
Featured Matches
Manchester United 1- 1 Stoke City
Man, I still like Herrera, I wish his tackles were so wild
Joe Allen strikes again! Glad to see him doing well at Stoke
The draw seemed to deflate United's supporters, but I agree with Mourinho when he said Man United played well. They had chances but didn't put them away
But the prevailing conversation amongst sport pundits is wondering if Mourinho is standing still, and if football is leaving him behind. I can't see that, tbh
Leicester City 0-0 Southampton
Saints had a strong and robust defence
Look at that defence! The reports of Saints demise have been exaggerated
Mahrez got shirty with the referee. Got a card for his troubles
Charlie Austin doing well, I see
Tottenham Hotspur 2- 0 Manchester City
Narrative around this game: Guardiola and Pochettino have a history. Guardiola came out the better man 5/7 times against Pochettino and Pochettino implied that came about because Guardiola had the might of Barcelona vs the more modest means of Espanyol
Guardiola and Pep know each other from their playing days at Barcelona and Espanyol respectively, then their coaching days. Guardiola coached Barca B before getting the senior management job, Pochettino got his badges coaching Espanyol's ladies, and then was asked to manage the seniors
Celtic showed the way how to win with Man City and Guardiola- force the defence into making mistakes, harry and bully
Dele Alli (who was off the pace for a couple of games) was on fire in this one. Got a goal and drew a foul for his team
Cue scenes
Pochettino watches on. For most of the game, he didn't look left or right, just ahead
Oooh, Pochettino won't like this. Lamela and Son were fighting over who'd take the penalty. Lamela grabbed the ball, took it and... it got saved
Interesting photo
Burnley 0- 1 Arsenal
Arsenal celebrating an offside handball of a goal. That referee needs to be stripped of his licence, and start over in L1
Burnley is missing Gray
This guy got called up to the English NT. SMH, it's as if Gaz thinks its 2014 again
Bundesliga
Featured Matches
Schalke 04 4- 0 Borussia M'Gladbach
La Liga
Featured Matches
Valencia 0- 2 Atletico Madrid
Simone is on top of world. Or The Liga. At least, for now
Greizmann the reason why. Sorry there aren't much photos of this match
Wait... when did this guy leave Sevilla?
Real Madrid 1- 1 Eibar
Everyone looked stressed
Looking for inspiration
Bale scored
Pounced like a tiger
Celebration - shortlived!
Yayyy Eibar
Celta Vigo 4- 3 Barcelona
Footballer showing off tumour
Iniesta tried to do his magic
Gooo Celta Vigo!
"If I have to see the back of that next one more time..."
If I'm a sponsor, I don't know if I want my name on your butt
Serie A
Featured Matches
Empoli 0- 3 Juventus
Higuain looks fighting fit again. Whew
Dybala got a goal in, also
Torino 2- 1 Fiorentina
Torino rolls on, keeps on winning. Torino want to keep Joe Hart, supposedly Chelsea are looking at him. WTF?
Couldn't find photos, have a highlight reel instead
England NT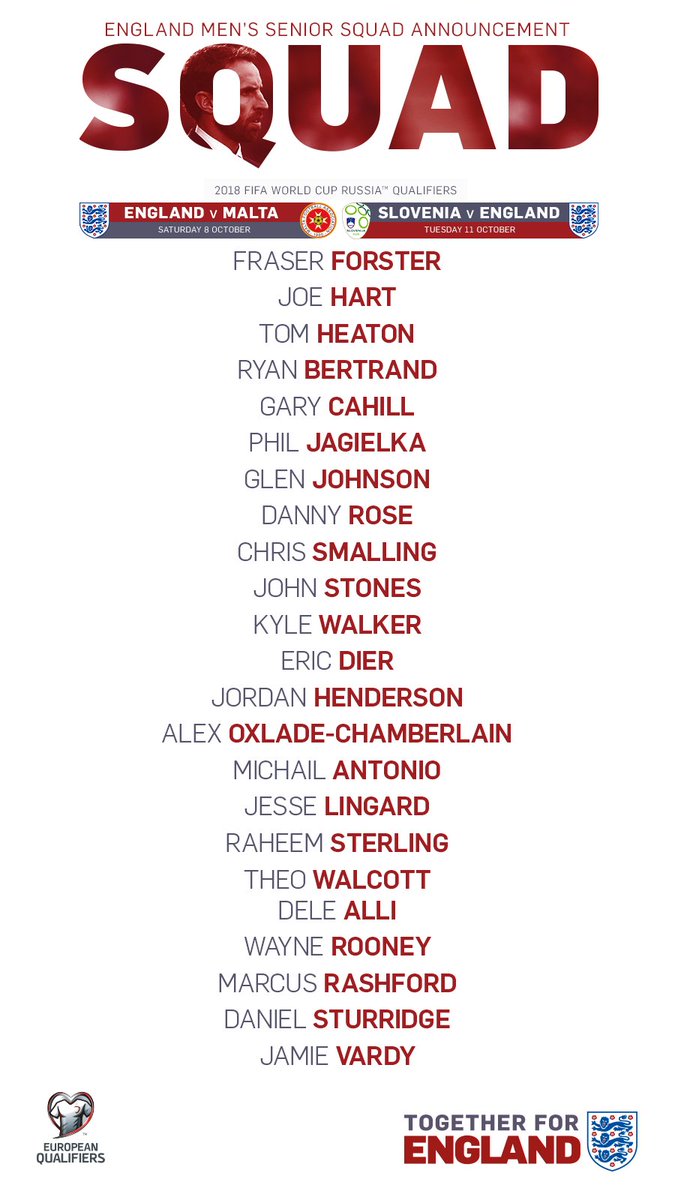 Glen Johnson? Oxlaide Chamberlain? Is this 2014 again?
OP: done! Cheers, jeers, corrections and commentary pushback, you know the drill!</i>