News
European Qualifiers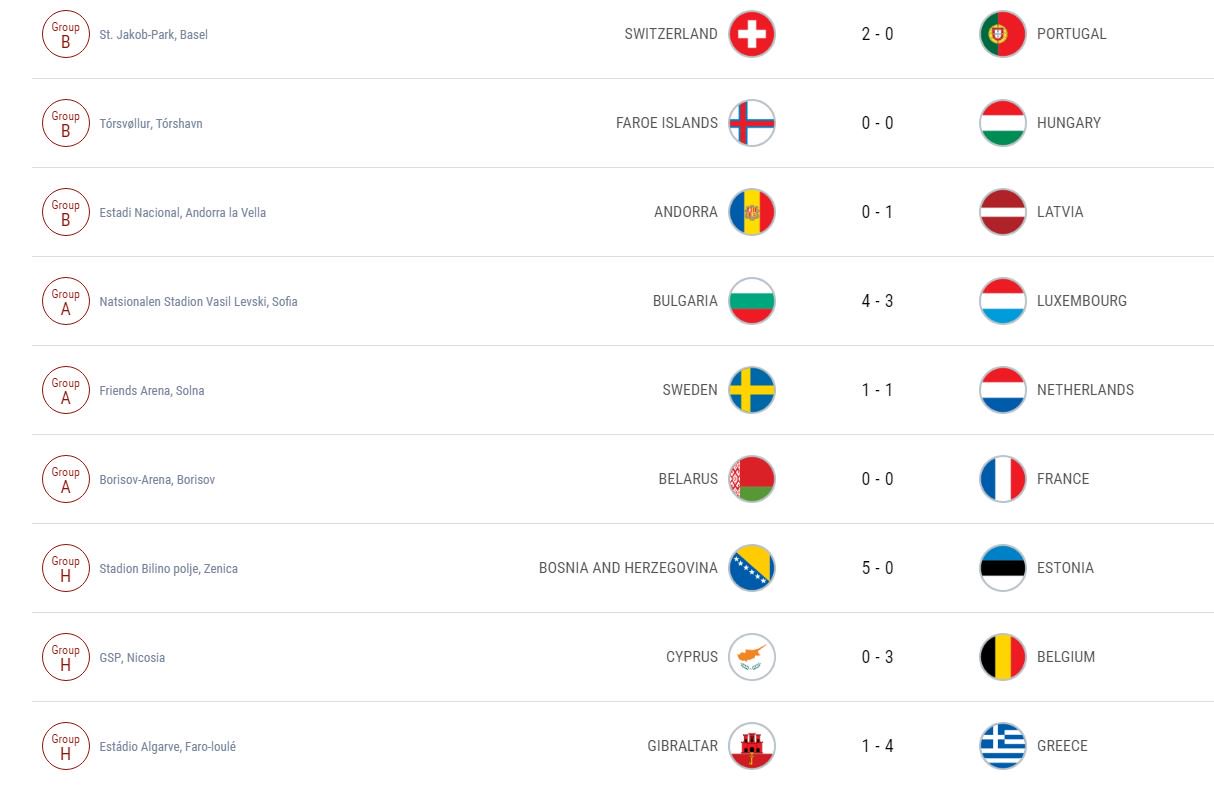 Sweden 1- 1 Netherlands
Whew! Blushes saved!
But Sweden were nicely compact
Switzerland 2- Portugal
After the highs, a bump
Portugal's mint green kit reminds me of toothpaste
Belarus 0- 0 France
*shrugs* I'm not going to ring the alarm for France. They are all right
Giroud squandered two goal chances. What is new?
Cyprus 0- 3 Belgium
Supposedly this camp is weirdly set up. Roberto Martinez speaks neither Flemish or Dutch, or French so he brought in Thierry Henry for that reason. But Thierry Henry speaks English (not French) to the strikers
Supposedly Henry is a hit in the Belgian camp. Martinez- Idek. But with most of the Belgian team playing their trade in the EPL, they should know about Martinez by now
European U21
England 6- 1 Norway
I thought Marcus Rashford would have sulked when he got dropped to U21s from the men's senior team. Nope, Rashford seems to enjoy himself. Half of the members of England U21s are Chelsea players - who don't play for their parent team
Odegaard was supposed to go on loan to a French club - only for them to realise that he's too young! Two seasons of footie development lost
OP: done! Cheers, jeers and the rest of it, you know the drill. Sorry about the lack of photos and news, but international games aren't the most riveting, I'm afraid