News
Pictures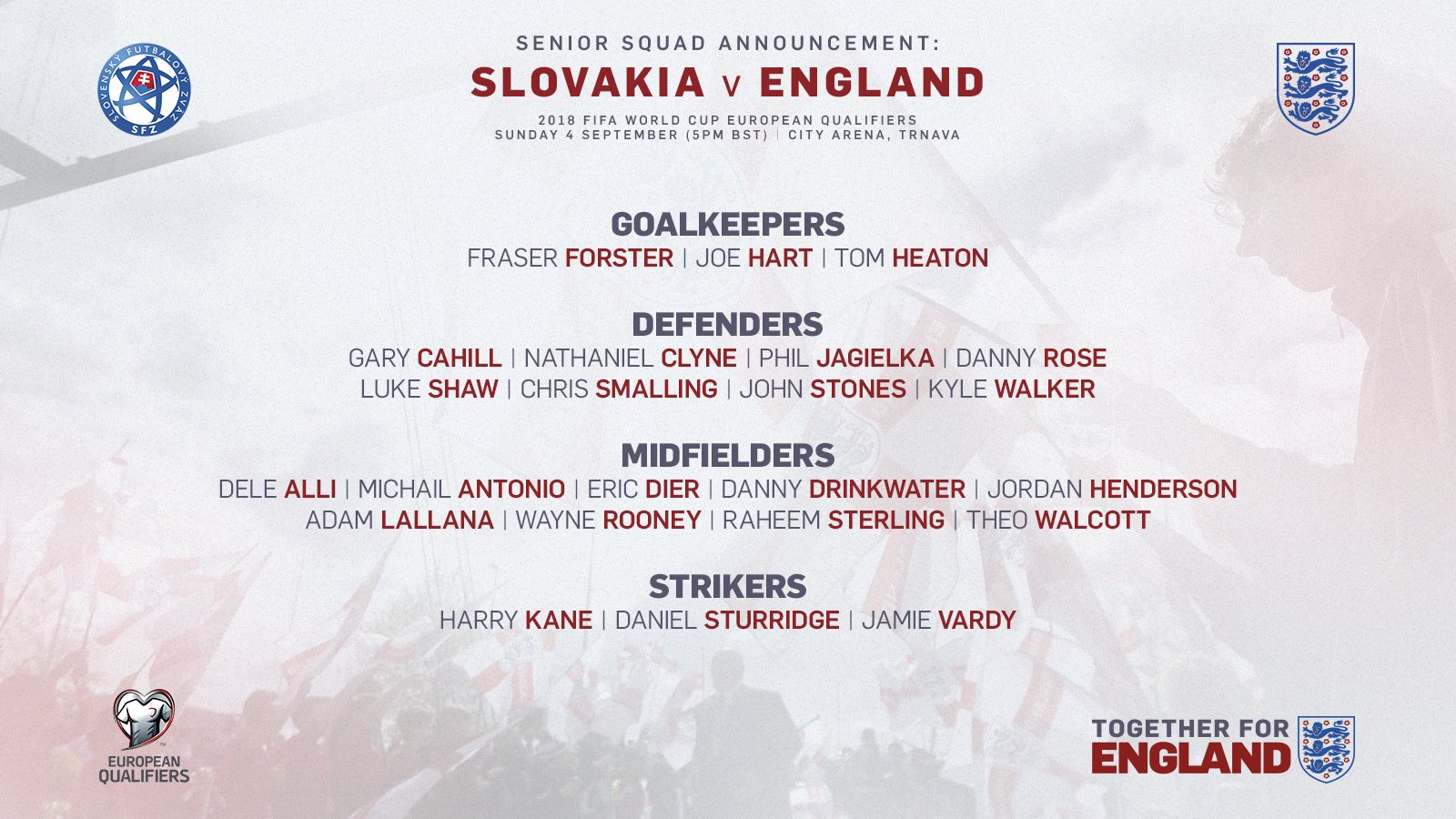 England squad. People are surprised that Mark Noble didn't get a call up, but to be fair, West Ham is in a bit of a crisis right now. But Antonio got a call up though! Good for him. I'm largely satisfied, tbh.
Luke Shaw is learning how to drive. I don't miss those days, tbh. From the bloody theory to the wretched practical (and I had to pay more for taking the test on a Saturday than a weekday >:/) I miss nothing. The first two years in England you have to go softly, softly. Six points on your licence in the first two years, and you lose it! As in, have to do theory and practical once more
Match day
West Brom 0-0 Middlesbrough
I was listening to this match but... ugh. Should have ran along the beach instead
The result suits Middlesbrough
Manchester City 3- 1 West Ham
Sterling scored a brace
Then someone else - I don't follow citeh, don't ask me! West Ham seem to be having the form of a dumpster fire right now.
La Liga
Athletic Bilbao 0- 1 Barcelona
Rakitic scored the only goal earlier in the game. Barcelona broke a new record of wins under their coach
Messi couldn't break through/i>

OP: Yo, my battery is running low, and this internet is giving me the side eye. Cheers, jeers, corrections and commentary pushback, you know the drill