News
Pictures
Portugal home coming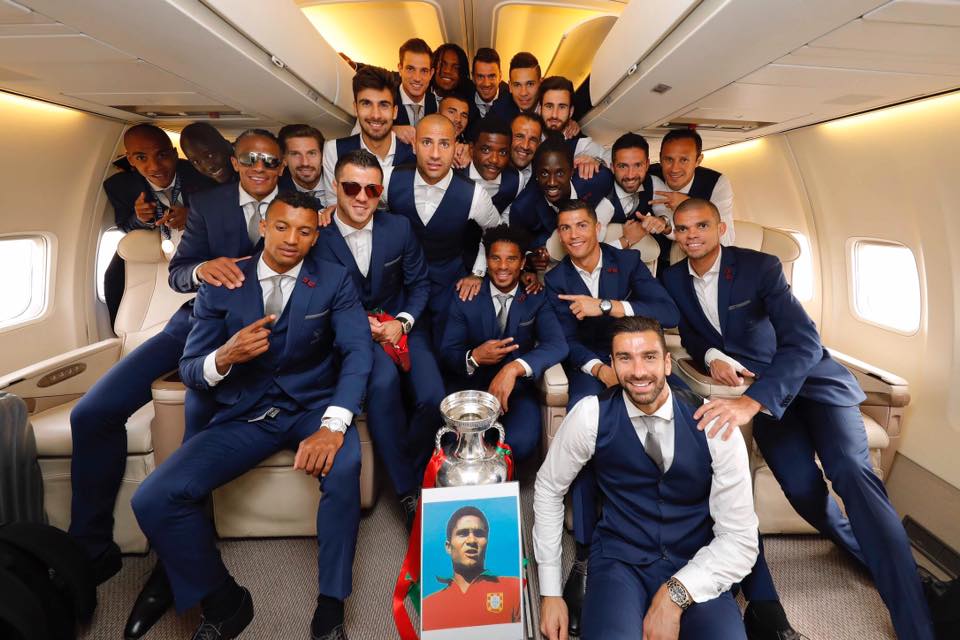 Yo, let's talk about the pictures I put in these posts before we move on. Someone pm'd me saying that I post too much pictures! But I'm sure I put 'picspam' in the tags? And I put the news links on top so you don't have to be waiting ages for news? What say the comm, less pictures, more links to news and pictures or what? I do like doing these things over tea and toast (and before I go to work), but if it's not working for the comm, tell me! If it's just one person with dial up, they'll have to deal, but if it's 50 percent of you... well.
Ronaldo - twelve years of wait, hurt, work and belief distilled into this moment. Who can begrudge him this honour?
Ronaldo has won honours for himself, yes, but he's given himself to the service of his country's honour and can present glory. I had to battle with a culé fan last night on tumblr in vicious PMs.
GLORY, live in it, Cristiano. Let it soak in your bones like summer sunshine
I don't know where they are. Someone can tell me, I'm sure
On the tarmac
Open top bus.
Greeted by many
They must have been sweating buckets in those suits and the Portuguese summer. I've holidayed there, and the weather doesn't play
Four for you, Coco. Four. For. You.
A welcome with coloured water from water canon
Social Media
Congratulations sent to Portugal by a few people. Can't you do this privately?
Players
*squeals* so cute.
Ancelotti! Such a gentleman
The French scattered
Lloris says goodbye to international duty for now, as he goes on holiday before returning to his club. I think he's been a good captain for his country during their tough times
Meme/Social Media
D'aww. That's a lot of players, tbh
What kind of quacks are there at Real Madrid when such a serious condition wasn't picked up on?
Pelle is the fifth highest player in the World!
Joined by Cisse (who will be paid a more modest sum)
Videos
BBC closing montage for Euro 2016
OP: Done! So questions, less pictures vs more links? Should I tag the posts clearly re: pictures, or indicate it in the cut text above? Also, you know the drill! Cheers, jeers, and all that.