News
Pictures and gossip
Mourinho signed a contract for Manchester United at Manchester United's 'secret rooms' in London. TIL that Manchester United have secret rooms in London. The store that he bought the wine from is in Mayfair. I've passed by there once.
Mourinho seems to have lost weight. He got a haircut, rocking a suit with skinny lapels... looking good, Mou! I have to admit, I'm not so hipped to the idea of Zlatan joining the PL. He might just be another Schweinsteiger, no? The PL is not a place to come to when you're in your mid 30s and in the twilight of your career
Atletico Madrid
Torres has said that this is the most important game of his life. The World Cup? Euros? Pfiffle
Of course, Torres' love for Atletico is well known. His connection to and respect for this man is well known. I ship it. Don't judge me

Girding all their loins
Yo, can we give some props to Zizou? His win rate is 80%, and his influence on the club has been called a quiet revolution. Walks softly, carries a big stick. I'm sure that next season will be the real deal, but surely you must call his helm at Real Madrid so far a modest success?
England NT- you can scroll
So Marcus Rashford. Since I gave some background with Eric Dier, I should do so with Marcus Rashford, the player of the moment!
Manchester born and grown, Rashford came through the same youth academy like Danny Wellbeck (Fletcher Moss Rangers) and joined Manchester United's academy when he was seven. Brought up in single parent household and up to recently, his mum and cousins were his representatives/agents. One of the reasons why Rashford's new contract with his club was held up was that his relatives said they were out of their depth, so Rashford had to go get representation. I don't know who he's with. I hope it's not Aidy Ward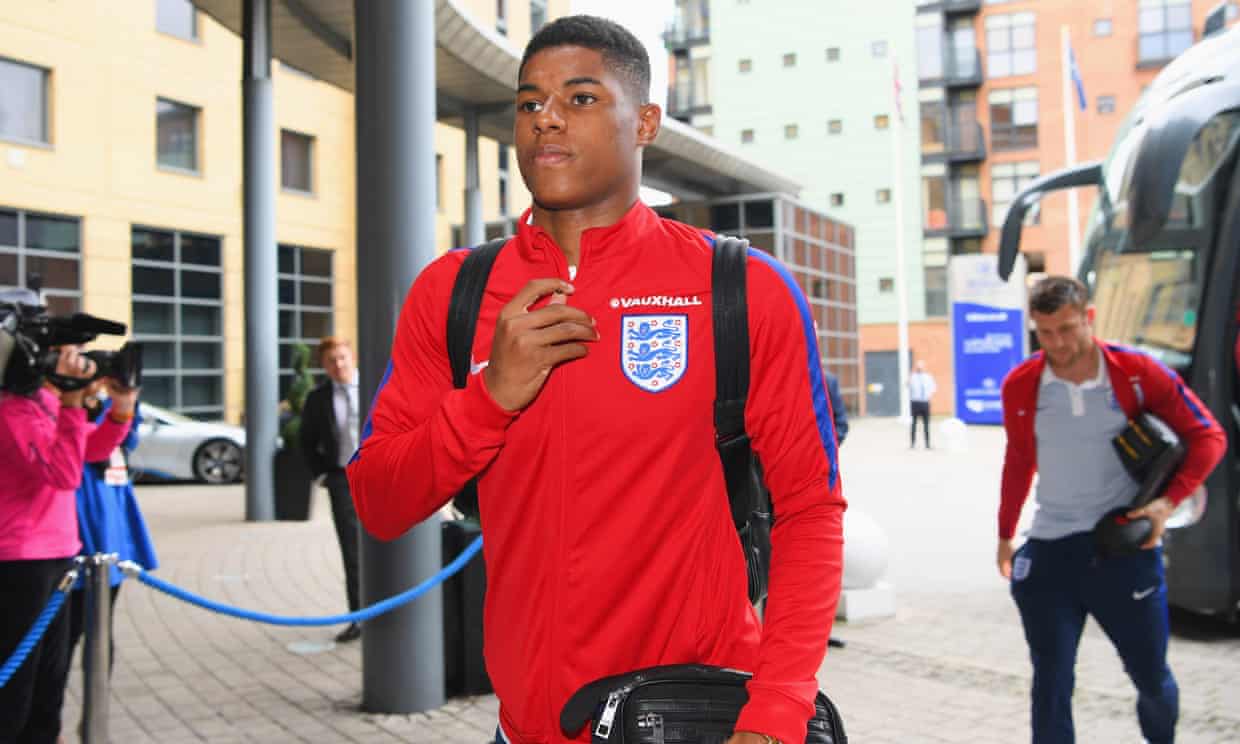 According to his coaches, Rashford has always been well spoken and relatively unaffected. He wasn't raised as a latch key kid, in that there was always a family influence around him, in terms of being taken to and from training... actually, I found out something interesting yesterday. I hear that in France and Portugal you're expected to board at your training club, because they want to monitor you from what you eat, to your education off and on the field. In England, the academies tend to put you with vetted families. With the older boys if they find that you 'gel' with other teammates, you do a house share (for instance, Gareth Bale and Theo Walcott supposedly shared a house when they were both at Southampton with various teammates. You had the odd landlady looking in). I thought that was interesting. Some English academies (like Fulham) do have specialist tutors for the boys (since our compulsory education goes to sixteen, but most students do try to attend public school if they can. Some students like Rashford will do an extra two years to eighteen, taking in either sixth form or college). Manchester City enroll their pupils in a posh private school.
Sturridge got injured. Again. Probably Sturridge and England NT aren't made for each other - as long as Hodgson is manager, anyway. Some Dutch sports guru is saying that three England friendlies is one match too far (I gotta say, I thought the same when I first saw the fixtures). He said that at this time the footballers will have a high level of fitness but a low level of freshness, and the big task was to get the players fresh whilst maintaining their fitness. Do that wrong, and you get muscle injuries
As a result of Sturridge's injury, Rashford will get a chance to impress. Hodgson is all, "The WORLD WILL BE WATCHING, but don't put pressure on the boy!" Woy, plz. Hodgson admits that he never spoke to Rashford before he rocked up to the English camp.
With regards to Raheem Sterling (not pictured) I have nowt to say. Or else I sound like a character from Dave Chapelle The Player Haters skit. So. We move on. Jordan Henderson has had a wretched year in terms of fitness. From hip trouble to plantar fascitis (sp), I do wonder if he'd be a gamble. I know that in football you don't play at 100 percent fitness - yes, I too have hear that old Arsene Wenger's chestnut - if a footballer is 90 percent ready, he's 100 percent useless to me- if you think a footballer players at 100% fitness, you're joking. That being said, I think Hendo should have sat this one out. I feel the same re: Jack Wilshire. It's too late to call up anyone else now, but I do hope Delph will not be called up (he's on standby due to a groin injury)
Random NT pics
It seems Graziane Pelle (sp) will be leaving Soton? His contract hasn't been renewed, according to sources
The German NT are in Austria? Nice!
Ugh, I'd kill for a cycling holiday right now. But where are the helmets?
At least ONE person is sensible
May my SO love me as much as national coaches love their favourite players, for real.
Memes and confessions
Kevin Trapp is rather attractive. Kill me
LOL
No. The nivea range for men absolutely reeks. I use the original nivea though. I really wished it worked on my hair as well as it works on my skin
OP: DONE! Cheers, jeers, corrections and commentary pushback, you know the drill!