News
Pictures
in no particular order
Premier League
Southampton 1 - 0 Manchester United
I was mad for the Manchester United players when LvG said that they had no creative spark. Wayment, you beat it out of them, to the point where your flair players don't play unless they learn the system and when they do, you're like, "Oh, no creative spark". Are you serious right now?
Spent £ 1/4 billion on tools only to blame them? Chile...
Arsenal 0- 1 Chelsea
Never mind that Arsenal had a chance to go top whilst Chelsea is looking down the barrel of the gun of relegation
Mertesacker saw red- literally. The referee told him to gtfo. I was away yesterday and not watching the match, how did it go down?
To add insult to injury, Costa then got on in
Everton 1 - 2 Swansea
Five things we learnt from Everton vs Swansea. Their new coach speaks good English. More than serviceable. He also has a scar on his throat from surgery
Everton has some damned good players and really shouldn't be in the position they're in
Martinez is good at bringing young players through and identifying talent, but um...something is going wrong
Crystal Palace 1- 3 Tottenham Hotspur
Tottenham started off the game a goal down. The reason why Lloris had to drag out the yellow goalie kit in this game is b/c Crystal Palace's goalie wear green
Jan Vertonghen had an own goal, then had to come off with a bum knee. Kevin Wimmer made his PL appearance and acquitted himself well! Alderweireld was shouting orders at him in English, so that's good. Wimmer's English is excellent. Word has it that Schalke 04 wanted him on loan, but Pochettino wouldn't have it- good looking out, Poch!
Kane then drew a goal back from the side
Dele Alli scored a goal that lit up the twitter verse on Saturday. Flick, sombrero over the CP defender and back of the net! A goal so good, even Pochettino had to run over and touch Alli on the head. It was strange because he was fairly anonymous in the first half of the game, and then when Chadli came on, Alli got dropped deep- and yeah, that happened
That is not how you wear that coat, Pochettino
Norwich 4- 5 Liverpool FC
This game is the reason why I had to leave home. I had too much nervous energy watching this game. My anxiety levels went full 100, and I decided to go running the next day
""I usually have a 2nd pair of glasses but I can't find them. It's hard to find glasses without glasses" I hear you, Klopp. I almost broke mine too!
That day, Klopp was my patronus
Liiiiike, let's not talk about LFC's lack of defence re: set pieces, Naismith scoring his first goal in a Norwich shirt against LFC, the stoppage time, me eyeing a bottle of cooking wine although I haven't had a drink in ten years. Y U TESTING MY SOBRIETY, LIVERPOOL!?
La Liga
Real Betis 1- 1 Real Madrid
I don't know what pressure Zizou is under. Will he be allowed to treat this time as a hospital pass?
Real Betis players be like...
Navas tried it - wait a minute - is that two shades of grey in the RM kit?
Deportivo 1- 1 Valencia
Well. Valencia aren't winning, but they aren't losing either.
Neville's Spanish must be getting good in a hurry though. I watched a bit of the highlights and Neville was talking. The adventure to Spain might end in tears, but good on him!
Atletico Madrid 0-0 Sevilla
I almost didn't recognise Greizmann because his hair looks so... normal
Sevilla drew a red!
El Cholo's hair be looking good- and thick! Hair transplant or something else?
Bundi
Monchengladbach 1- 3 Borussia Dortmund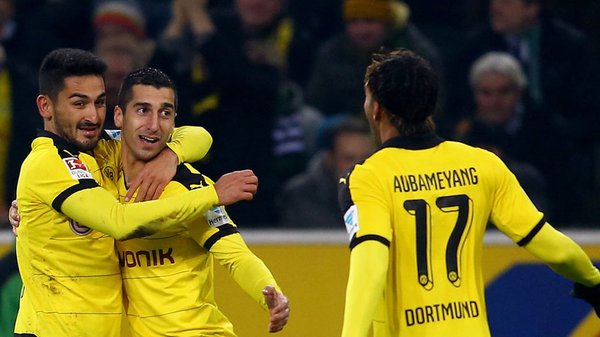 HenrikhMkh has the best assists in European football right now
I think Puma work really hard to design Dortmund's kits, and ignore everyone else's. But still, why are their kits so odd?
I'm just posting this because... why?
Hamburger SV 1- 2 Bayern Munich
What happened to Boateng? Apart from his terrible dress sense, I mean?
Bayern Munich match pictures are thin on the ground right now. So here's a confession. I'd put a Phillip Lahm's 'imagine' but I'm sure you want your breakfast to stay down!
Bayern Munich got a new sponsor. Beats by Dr Dre. I hear they aren't as good as they used to be (the headphones, I mean, I just... right. Moving on)
Here's Lewandowskyyy(?) in a sports bro
Miscellaneous
Kevin Hart reminds me of a shorter, uglier, louder Chris Tucker. He and Ice Cube came to Manchester City to promote their movie Ride Along 2
Why Manchester City though? It's so random. Was the premiere in Manchester?
OP: done! Can someone please do the tags for me? I'm... running behind. Cheers, jeers, corrections and commentary pushback, you know the drill!