News
Pictures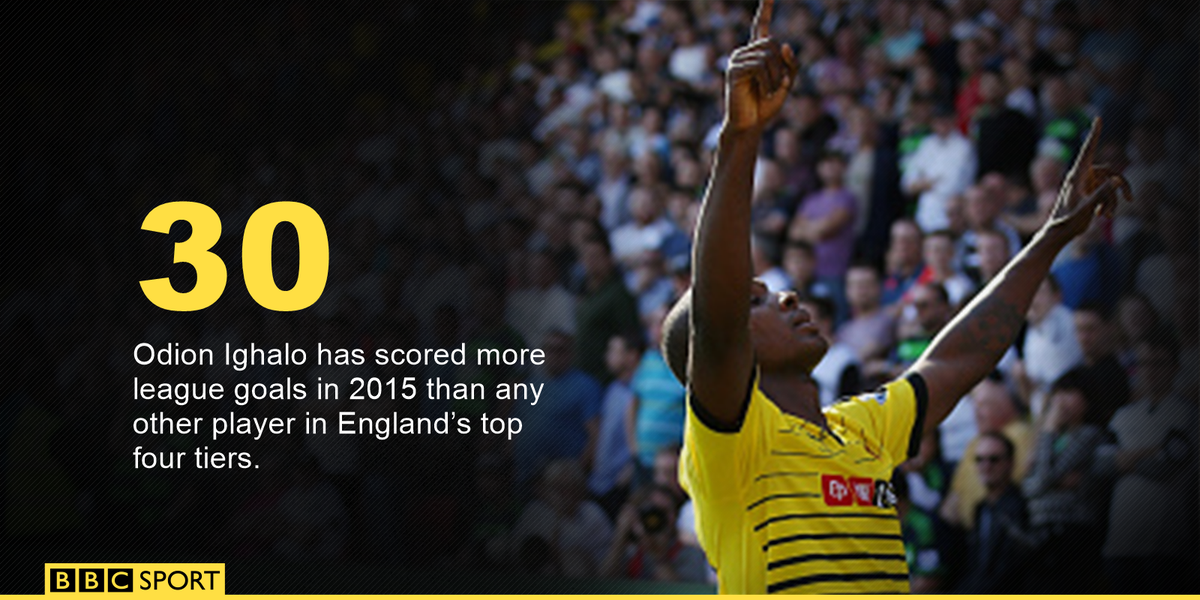 Odion Ighalo top goal scorer in the English leagues in 2015
Leicester City 0- 0 Manchester City
The narrative for this match: would Man City get over their travel sickness? They do badly on the road. Would Leicester be punch drunk over the loss to Liverpool? We'd find out!
City still have travel sickness, Leicester still have fighting spirit
City kept a clean sheet - with the absence of Kompany who's laid off for another three months, iirc
Foxes' goalie (Schmeichel) was a beast though. I'm sure he saved about five shots last night. Pity me, who had to listen to 5Live last night. OMG, the commentary was so bad, twitter got in a tizzy over it. MESS. How these people have jobs, I'll never know
Vardy again. It seems that Agureo threw a strop and got subbed shortly after. I listened to it on the radio, so I don't know why he threw a wobbly?
OP: done! Cheers, jeers, commentary push back and corrections, the drill, you know it!