Chatter from the sidelines
Pictures
Crystal Palace 3- 1 QPR
I'm not going to dwell on this match. The QPR coach has been given a basket to carry water, in that after Harry Redknapp has wrecked the club, he has to patch it up

QPR did this wonder volley, I saw it and dropped a stitch on my knitting. Still in relegation battle though

</b>Arsenal 3- 0 West Ham</b>

Adrian was working in the first half. I didn't watch the match but saw commentary on my twitter TL.
Blocking! Adrian played with a dislocated finger- doesn't West Ham have a second?
Ramsey happy
Theodore Walcot - the lad over in the left- has new contract negotiations and Wegner is girding his loins for it. No shade to Walcott but - he's been mostly injured? As soon as he gets up to speed, BOOM, he's on the sidelines. Arsenal will be in the driving seat here
Arsenal happy. I feel sorry for West Ham because they're having problems. Moving on!
Leicester City 0 -0 Hull
Hull got a red, Leicester had an extra man, didn't work out
I like this picture. Arial challenge!
Sunderland 0-4 Aston Villa
Sunderland's fortunes go from bad to worse.
The Sunderland fans wanted to storm their coach's dugout, and had to be stopped by security. That's... the match really
West Brom 1- 0 Stoke City
Stoke was on a good run, got their streak broken
Everyone was kung fu fighting...
Burnley 1 - 0 Manchester City
This is the face of man who knows that things aren't working and they have Barcelona this Wednesday
GPOY, Navas. GPOY. This is me. What the hell is going on over there at Citeh? Oh, um. Match pictures instead of reaction ones, um. Yeah
This goal by Burnley was Kompany's fault. He's not marking people, and they're slipping by him and this happens
This match is important for reasons- if City won, they'd close the gap to Chelsea, if Burnley won, they're in a shout of staying in the PL. Burnley had pace, depth and good old fashioned defending! What a concept
I dig their ombre kit. This is the second year they've done ombre, iirc. I prefer last season's
La Liga
Espanyol 0-0 Atletico Madrid
Video of the match - a summary
Espanyol hosted Atlético de Madrid. It's the other Catalan club- that lives in the shadow of Barcelona.
Both teams needed a win- for Atlético, it would be them being within a shout of the title race.
Torres was in the starting XI, had a decent shot at goal (his confidence has improved, I'll say that), and came off a minute before half time. The match was rough and tumble, Espanyol giving as good as they got, but Atléti- it would be Atléti if tempers didn't flare
A red card to match your kit! You're welcome, Miranda
Eibar 0-2 Barcelona
Messi has overtaken Ronaldo for leading penalty goal scorer
Eibar has now lost eight games in a row, their fairy tale story might have a gruesome ending - original fairy tale pre Brothers Grimm stylie. But the love story of Neymar and Messi continues. Ahhh
Bundesliga
Werder 0 - 4 Bayern
My only interest in the match is this-
Summer signing Pepe Reina came in to make his Bundesliga debut, becoming the first goalkeeper in history to appear in the top division of Germany, Spain, Italy and England. Yayyy Pepe!
Neuer needed a break said Guardiola, so Pepe got in between the sticks! Awesome. We move on
People are going to ask me about this guy so here's a picture sans face.
Dortmund 0-0 Köln
This is how it ends
The match wasn't good, not good enough for me to go rousting up pictures anyway
Serie A
Palermo 0 -1 Juventus
Can't hear you over the sound of my awesome!

Morata is linked to a few PL clubs, but he should stay where he is. Good team, CL places, yeah, chill boo

MLS
Chicago Fire 0-1 White Caps FC</b>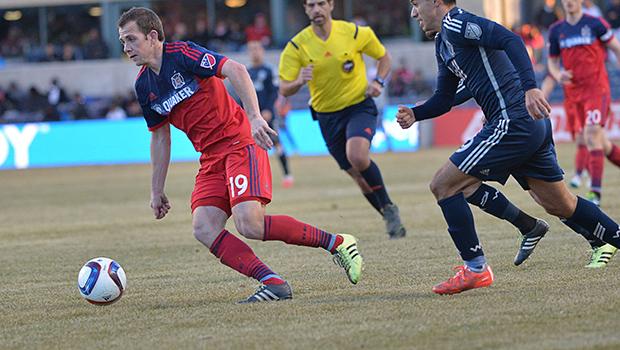 Octavio Rivera got the only goal, the late goal, and Chicago Fire leave with three points
Columbus Crew 2- 0 Toronto FC
Something something red card. But I gather that Toronto FC is not that great anyway
OP: and done! Thought I'd get this up and out of the way because I'm going to be away for a while- I need to finish writing a Spanish essay about um... perfumery. Idek either, but yeah, any broken links, misinformation leave comment below. Will fix it promise. Night! Or Morning!