OP note: in the PL calendar, December fixtures are seen as the make or break time for the title. Unlike Germany (where you get December off) or Spain (Christmas week off) the PL matches go through December, and that's when even the most sure title challengers start to look shaky and the calendar congested. This is where the real competition begins. Right, on with the post.
Mario Balotelli: Liverpool striker sorry for Instagram post

Liverpool striker Mario Balotelli has apologised for a post on social media which appeared to contain anti-Semitic and racist references.
Balotelli, 24, quickly deleted the post from his Instagram page of Nintendo computer game character Super Mario.
The Italian had tweeted to deny the text of the post was offensive before his apology.
The Football Association is to investigate the post, while Liverpool say they will speak to Balotelli.
The picture posted by the Italian striker had an image of 'Super Mario' with the heading 'Dont be a racist!'.
The text read: 'Be like Mario, he's an Italian plumber, created by Japanese people, who speaks English and looks like a Mexican'.
It finished with the lines: 'He jumps like a black man and grabs coins like a Jew'.
Responding to criticism on Twitter, Balotelli then tweeted: "My [adopted]Mom is Jewish so all of you shut up please." read more here
I just... Balo, why?

Podolski wants to end his career at Köln


A cry for help?
1. FC Köln: World Champion Lukas Podolski is planning to end his career again a return to FC. "I can imagine in the next few years a change to 1. FC Köln quite well. I hang still at the club and will again hear the FC anthem and feel the feeling when I go up the stairs with the number 10 "the 29-year-old told the sports news channel Sky Sport News HD at the edge of Benfiztermins in the cathedral city. ".. I did not say come hell that I want to leave Arsenal I feel in the city and the club very well, but of course I want to play," Podolski said again and added once more: "If anything comes and you talk to the club and the coach, then we'll see. " The 29-year-old offensive player was active for the Billy Goats From 2003 until 2006 and from 2009 to 2012 and has witnessed three descents (2004, 2006 and 2012).article
in German. Ja

Xmas fixtures upset Van Gaal


LvG face is upsetting at this time of day, so putting in alleged match fixer participant Herrera instead
The Dutchman is sad that he will not get to see his loved ones much during the festive season because of the English game's traditional heavy schedule, but also feels the programme - which could include four games in nine days - places an unfair burden on players.

But the veteran former Ajax, Barcelona, Bayern Munich and Netherlands coach is willing to adapt to pursue his ambitions with United.

The 63-year-old said: "I am not happy - but I cannot change it - because I don't think it is good for the players that they play within two days of a (previous) match - two matches in two days.

"In December it shall be like that. We also have family. I have a wife and kids, and grandchildren, and I cannot see them this Christmas.

"But I want to work in the Premier League, so I have to adapt, and I shall adapt. But I don't think it is good. It is not good for the players, nor for the family." more
I don't get this. LvG's been hankering after a job in the PL for close to a decade, and he didn't realise that we played through until Christmas?


chatter from the side lines


Social Media

Balotelli's apology. Too late, the FA is getting involved. For those asking why the FA's 'making a mountain of a molehill', the incident has been reported to the FA by an aggrieved party, so they have to investigate (as per their protocols)
Balotelli's tweet
The tweet in question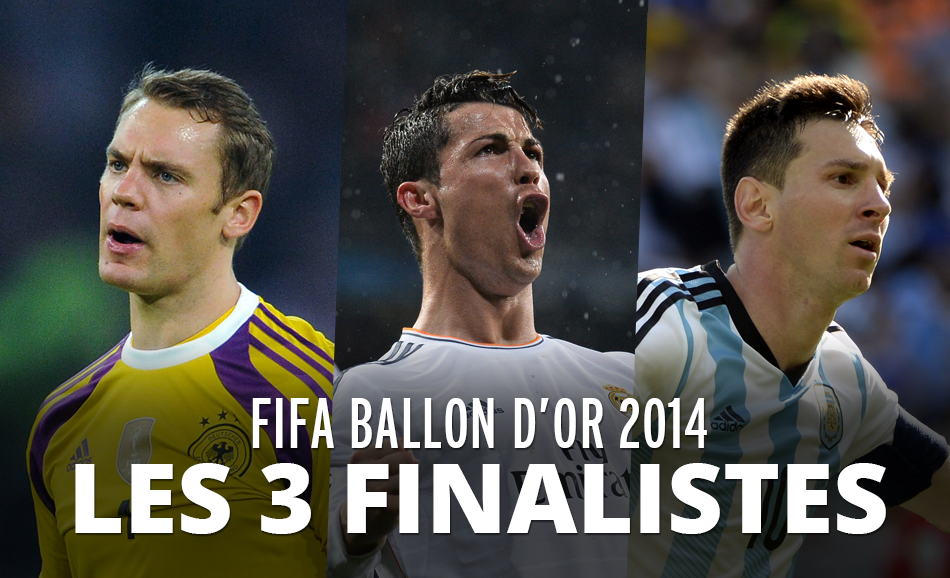 FIFA's finalists for the Balon D'Or. I hope Neuer wins it just to shut the Messi vs Ronaldo fan boys up- and this is coming from someone who dislikes both BM and die Mannschaft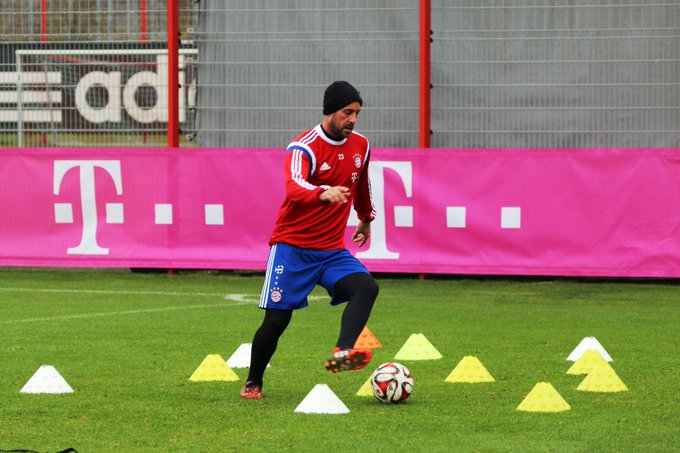 Pepe Reina back in training for Bayern Munich
pic spam
Thanks for the memories Arsene, now it's time to say goodbye, the banner says. Dang, harsh
Hey, doesn't Dave de Gea look like the actor who plays Charlie from 'Brothers and Sisters'?

de Gea got Manchester United's player of the month. Again.


2014 has been James' year
Angel is out injured, Falcao might start today
West Brom has been on a tear lately
I can never find good pics of Leicester City players, so have a fox instead
D. Agger, we miss you. I need a moment.
Audi sponsors Real Madrid AND Barcelona? That's one way of doing it

Real Madrid players at some Audi event.


Sergio Aguero named Player of the Year by The Football Supporters' Federation