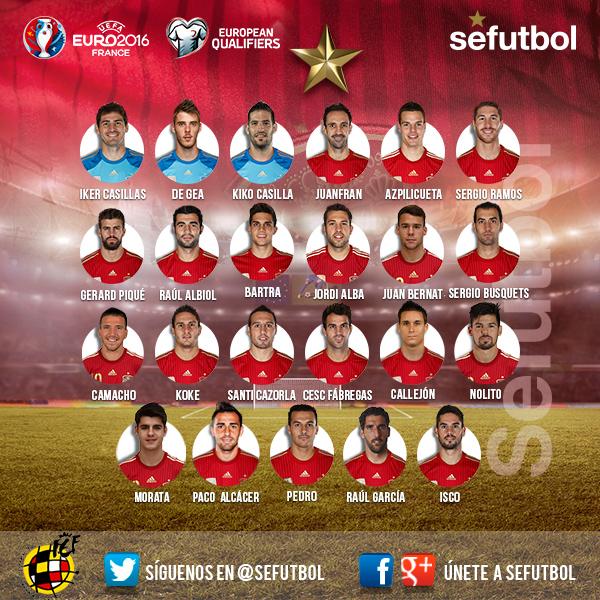 Spain squad: Casillas, De Gea, Casilla, Juanfran, Azpilicueta, Ramos, Pique, Albiol, Bartra, Alba, Bernat, Busquets, Camacho, Koke, Cazorla, Fabregas, Callejon, Nolito, Morata, Alcacer, Pedro, Raul Garcia, Isco.



The striker's fitness has been one of the talking points of the season - the problematic hamstrings he had at Atletico Madrid still hampering him - and last month club boss Jose Mourinho said he thought his troubles were coming because of his work with Spain. When asked if he thought Costa was now fit, he said "but he still has to play for the national team in November", suggesting more trouble could lie ahead.

But Spain coach Vicente del Bosque has overlooked the 25-year-old for next week's fixtures - news which is sure to please Mourinho. "Costa has some annoyances," Del Bosque said when announcing his squad through the Spanish national team's official website.

He added, suggesting there were no underlying problems: "He is the first who is willing to be with us. Our idea is that all 23 players come to be useful."

Source
Our mind games worked, guys. You can thank us later, Mou.
I'm so happy that Isco got a call-up, but I'm pissed that he purposely ignores Jesus. He said "there's no room for him in the squad" WTF!

Also, can Isco get a tag, mods? :D

Edit: It's De Gea's birthday today! Happy Birthday David!