It was all going so well


until...



DERRY City was threatened with an off-the-field collapse prior to next month's FAI Cup Final during a photo-shoot in Brandywell Stadium yesterday!

Indeed team boss, Peter Hutton, was brought crashing down to earth in the company of striker, Rory Patterson; captain Barry Molloy, Patrick McEleney and Josh Daniels.

And after other players such as Aaron Barry and Nathan Boyle rolled to safety to avoid a collision, Hutton emerged a very relieved manager when checking on the health of his playing staff afterwards.

"The bench we were sitting on appeared to snap and those players standing directly behind us threatened to collapse on top of us," confirmed the Derry boss.

"Everything been going so well. We had a full attendance at training earlier in the morning, the sun was shining over the Brandywell and the local photographers were in place before the crash," he laughed.

"However, all's well that ends well. We all had a good laugh about the situation before a new replacement bench was carried onto the pitch and the photograph was eventually taken."

Meanwhile, with relegation threatened UCD arriving at the Brandywell tomorrow night for Derry's final match on home turf, the Derry boss also confirmed that changes would be made, particularly in defence for that game.

"Aaron Barry is suspended but he has had a scan on his troublesome knee which showed-up a slight tear to his cartilage, so he would have missed out.

"He will speak with the consultant next week to discuss the issue and while the problem is similar to that sustained by Danny Ventre, the tear is not as bad," claimed the Brandywell boss.

"Ryan McBride has a tight hamstring and won't be risked, so with both central defenders not involved against UCD, there will be a few changes."

On a positive note, regular right-back, Shaun Kelly, returns from suspension, while Josh Daniels has returned from a hectic schedule having represented the Northern Ireland Under-19's.

They got a nice picture in the end, though.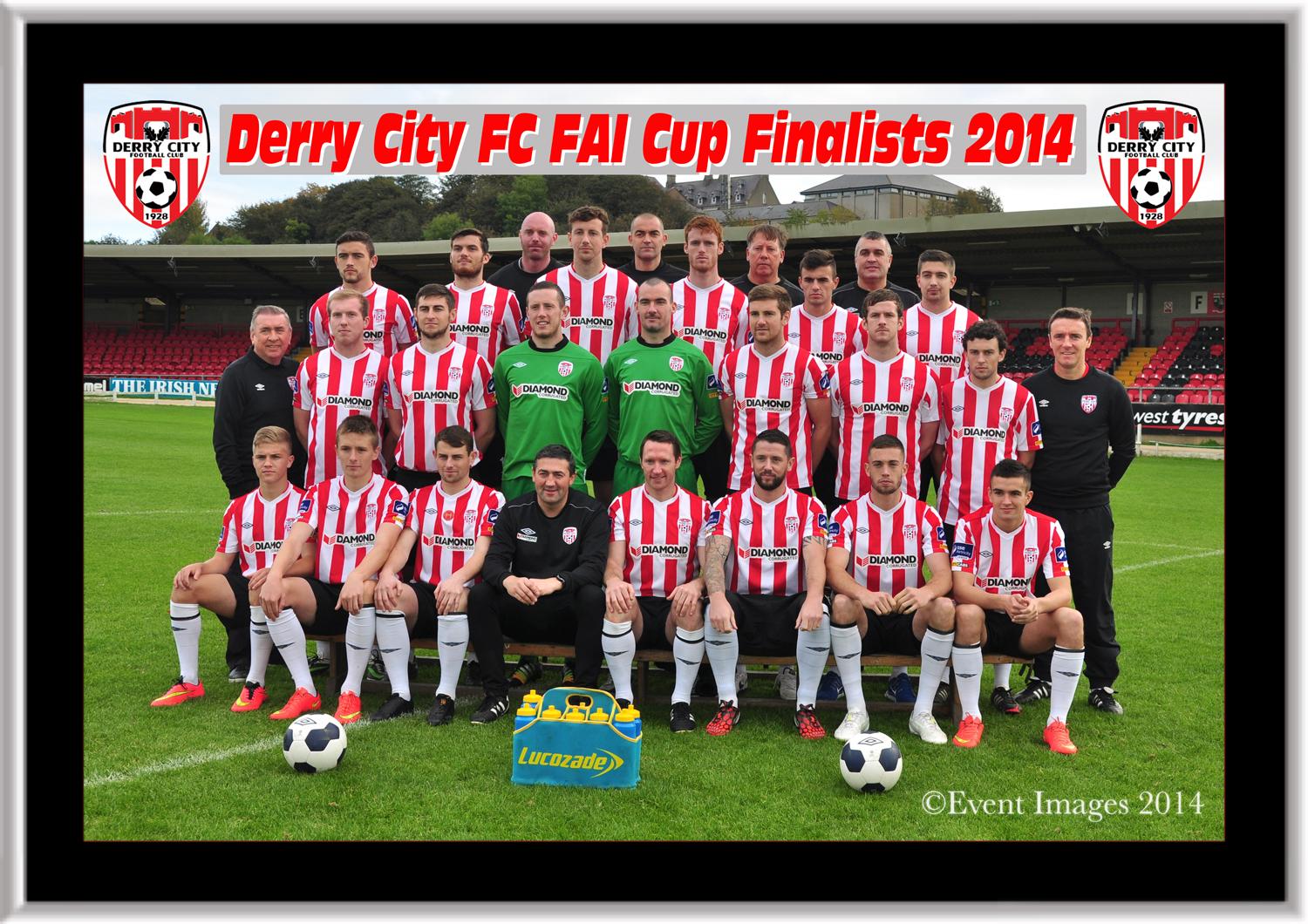 Would do things to Patrick McEleney ngl.
Yeah, Irish football is that boring that this is actually news, but they are my local team so I though I'd share and it made me giggle. :D And good luck in the final, Candystripes!
Source