It was a rather depressing game weekend with BvB and Arsenal losing (at least Liverpool won!) but it was good news for a certain member of die Mannschaft!

Yes, in addition to Bayern comfortably winning against Hannover and the Oktoberfest celebrations, our beloved troll, Thomas Müller has received his Silver Ball and Silver Boot for the World Cup 2014!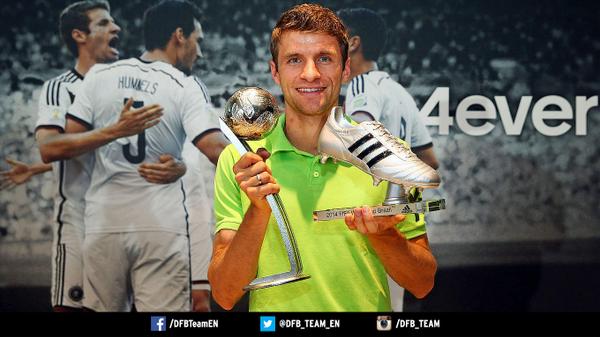 Also, since there are no matches held today, can we have a random pic spam? I need something to lift my spirits.