Attention, people of ONTD_FOOTBALL, the good sis
lisse_pitch13 and I are proud to present the hierarchy of Die Mannschaft, in honor of their earth shattering claim of the World Cup.

[Note: This is a list for fun so feel free to call them whatever wacky nickname you like.]



Emperor Lahm/Abdicated Emperor/Lahmpoleon.


Ex-Archduke Miro. (Still in tears about this. Also the Troll is coming for his crown.)
High King/King of Kings.
Prince Hummels. (feel free to add any noun/verb before Prince. Suggestions include: Raphaelite/Dumas/Head&Shoulders/Pirate)
Sovereign Prince Beni. (upgraded from Duke Beni because what would life be without Hömmels?)
Commander/Future Emperor/Hero of our Hearts Basti.
Party Duke Per. (or Party Duke BFG if you're a Gunners fan.)
Ser Jerome, the true Kingslayer.
Baron Özil. (also Bug Eyed Baron. Or Bug Eyes. Or Crinkly Ears. Insect Prince. Plenty of nicknames for this one.)
Count Kroos. (this was the only funny picture of him I could find. He is a Very Serious Boy. And as usual, Pep is the true star of this picture.)
Marquis Khedira, possibly Commander Khedira. (Also Very Serious. Never easily impressed. You may still call him Earl Khedira.)
Jester Prince Poldi, Lord and Master of Social Media, Bringer of the Lulz and Honorary Brazilian.
Earl Mustafi, Master of the dance floor and star of NSFW massage videos.
Troll Müller.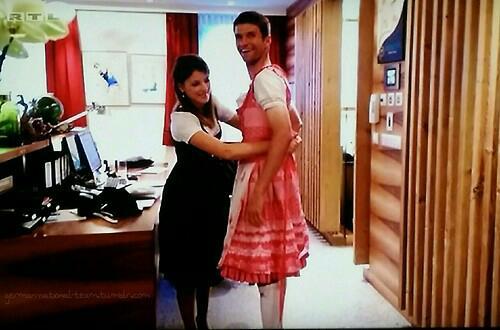 Peasant King. (No explanation necessary.)


The Others (listed as Royal Title/Common Name):

Shirley Targaryen/Shirley No Eyebrows.


Fetus Baronet Draxler/Fetus Draxler.

(HOW IS THIS FETUS 20?! HE SHOULD BE IN SCHOOL LEARNING QUADRATIC EQUATIONS!)

Baronet Durm/Breaker of Hearts, Provider of Teenage Thirst.



(Good lord, how is this boy so pretty? I'm envious of his looks.)

Lord Reus, the Chicken Knight/Chicken Reus. (As quoted to
lisse_pitch13, "HE IS A CHICKEN IN THE WAY HE FLIES AROUND THE PITCH, SCORING GOALS AND TERRORIZING PEASANTS, COMMON FOLK, TROLLS AND KINGS. FORMER LIFE PARTNER OF THE PEASANT KING WHO IS USELESS WITHOUT HIS CHICKEN RICE/REUS.")


Viscount Concussion/Concussion Kramer. (too mean?)
COURT CLOWN GROßKREUTZ.
Sir Biebstuber/German Bieber.
Sir Mario Gomez. (because he is a true knight.)


And finally:

Ex-Abdicated Emperor Ballack/Sexy DILF. (I hope he gets around to stabbing Lalas.)


Disney Prince Arne, Real Life Prince Charming.
Prince Thomas Hitzlsperger. (He's really made a difference in football, speaking out on homophobia and racism. Brave man!)

(Also, I want him to do the commentary in EVERY match. I love the way he talks.)

LORD STARK, THE HAND OF THE EMPEROR, RULER OF THE NORTH AND TINY TOTS.


Maester Jogi, the booger-eating Maester.



Not included:

Roman Weidenfeller
Boy Wonder Matthias Ginther
Ron-Robert Zieler

Is a ballot of possible nicknames for the above three necessary?

Edit: Suggestion of
connorblond - Infante Rorozi for Ron-Robert Zieler!



Troll Müller thanks you for reading!