Ummm...I'm so excited I've only managed to register that Christine Sinclair is going to Portland between keyboard smashes!

Here is the list of allocated players on their teams!!!




Boston Breakers

Sydney Leroux (USA)

Heather Mitts (USA)

Heather O'Reilly (USA)

Adriana Leon (CAN)

Rhian Wilkinson (CAN)

Anisa Guajardo (MEX)

Cecilia Santiago (MEX)


Chicago Red Stars

Shannon Boxx (USA)

Amy LePeilbet (USA)

Keelin Winters (USA)

Erin McLeod (CAN)

Carmelina Moscato (CAN)

Maribel Dominguez (MEX)

Dinora Garza (MEX)


FC Kansas City

Nicole Barnhart (USA)

Lauren Cheney (USA)

Becky Sauerbrunn (USA)

Desiree Scott (CAN)

Lauren Sesselmann (CAN)

Renae Cuellar (MEX)

Marylin Diaz (MEX)


Portland Thorns FC

Rachel Buehler (USA)

Tobin Heath (USA)

Alex Morgan (USA)

Luz Saucedo (MEX)

Marlene Sandoval (MEX)

Karina LeBlanc (CAN)
Christine Sinclair (CAN)


Seattle Reign FC

Megan Rapinoe (USA)

Amy Rodriguez (USA)

Hope Solo (USA)

Kaylyn Kyle (CAN)

Emily Zurrer (CAN)

Jenny Ruiz (MEX)

Teresa Noyola (MEX)


Sky Blue FC

Jill Loyden (USA)

Kelley O'Hara (USA)

Christie Rampone (USA)

Sophie Schmidt (CAN)

Melanie Booth (CAN)

Monica Ocampo (MEX)

Lydia Rangel (MEX)


Washington Spirit

Ashlyn Harris (USA)

Ali Krieger (USA)

Lori Lindsey (USA)

Robin Gayle (CAN)

Diana Matheson (CAN)

Alina Garciamendez (MEX)

Teresa Worbis (MEX)


Western New York Flash


Carli Lloyd (USA)

Abby Wambach (USA)

Bryana McCarthy (CAN)

Jodi-Ann Robinson (CAN)

Veronica Perez (MEX)

Pamela Tajonar (MEX)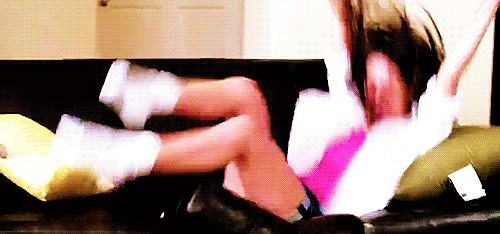 Portland is now officially my team and they will win everything, obviously!!!
Please excuse me while I check out who else is on it!!
NEARLY FORGOT:
THE NWSL IS ON TWITTER
and they are awesome, I'm sure of it!
Please note: the league neads a tag.
.