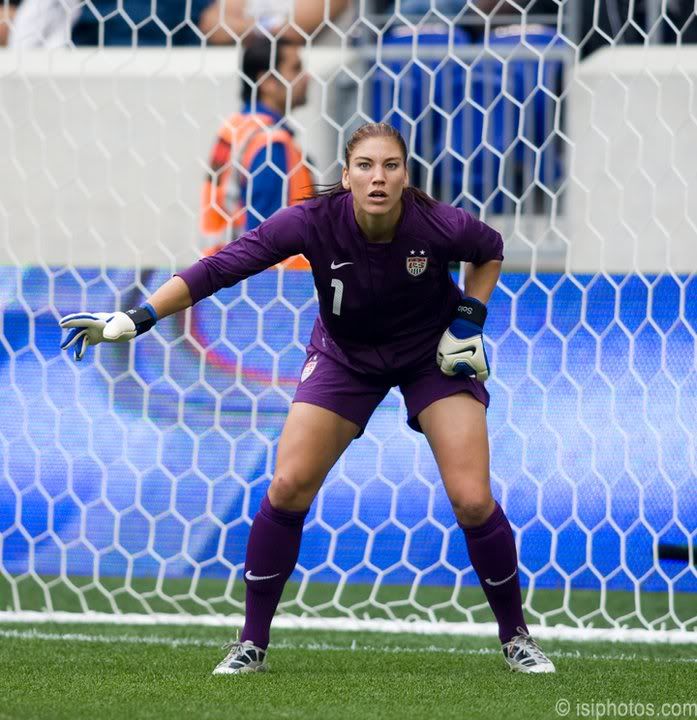 July 9, 2012

USADA announced today that Hope Solo of Seattle, Washington, an athlete in the sport of soccer, has tested positive for a prohibited substance found in her medication and has accepted a public warning for her rule violation.

Solo, 30, tested positive for Canrenone as the result of an out-of-competition urine sample collected on June 15, 2012. Canrenone is prohibited under the USADA Protocol for Olympic and Paralympic Movement Testing and the International Federation of Association Football (FIFA) anti-doping rules, both of which have adopted the World Anti-Doping Code ("Code") and the World Anti-Doping Agency Prohibited List.

Canrenone is classified as a Specified Substance, and therefore the presence of Canrenone in an athlete's sample can result in a reduced sanction. Solo was taking a prescribed medication, in a therapeutic dose under the care of a physician. The medication when metabolized resulted in the adverse analytical finding.

"I took a medication prescribed by my personal doctor for pre-menstrual purposes that I did not know contained a diuretic. Once informed of this fact, I immediately cooperated with USADA and shared with them everything they needed to properly conclude that I made an honest mistake, and that the medication did not enhance my performance in any way," said Hope Solo. "As someone who believes in clean sport, I am glad to have worked with USADA to resolve this matter and I look forward to representing my country at the 2012 Olympic Games in London."

"As in all cases, we thoroughly investigate the circumstances and always do what is fair and right for clean athletes and the integrity of sport," stated Travis T. Tygart, USADA Chief Executive Officer.

In an effort to aid athletes, as well as all support team members such as parents and coaches, in understanding the rules applicable to them, USADA provides comprehensive instruction on its website on the testing process and prohibited substances, how to obtain permission to use a necessary medication, and the risks and dangers of taking supplements as well as performance-enhancing and recreational drugs. In addition, the agency manages a drug reference hotline, Drug Reference Online (www.GlobalDRO.com), conducts educational sessions with National Governing Bodies and their athletes, and proactively distributes a multitude of educational materials, such as the Prohibited List, easy-reference wallet cards, periodic newsletters, and protocol and policy reference documentation.

USADA is responsible for the testing and results management process for athletes in the U.S. Olympic and Paralympic Movement, and is equally dedicated to preserving the integrity of sport through research initiatives and educational programs.

[Source]

*

According to the USADA's guide, Specified Substances are "particularly susceptible to unintentional anti-doping rule violations because of their general availability in medicinal products or which are less likely to be successfully abused as doping agents." And since Solo's excuse checked out in the agency's investigation of circumstances, she's just been given the warning and will still play in the Olympics.

[Source]

*

US Soccer says:

"U.S. Soccer received notification from the U.S. Anti-Doping Agency that Hope Solo tested positive for a banned substance from an out-of competition urine sample she provided on June 15. After discussions with Hope, we fully support her clarification that the positive test for Canrenone was due to the use of a prescribed medication from a personal doctor for pre-menstrual purposes and not related to performance enhancement in any way."

[Source]



TL;DR: Hope got a prescription to deal with PMS, it had a diuretic in it, USADA found it in a urine sample and was like btw that's a banned substance, but we understand that some legitimate medications just have this stuff in it so stop taking it and we're cool.

Goddamn, can't a woman try to deal with her PMSing without a bunch of media attention. Like you can't even take a cough drop without testing positive for something.