Not Anderson Cooper.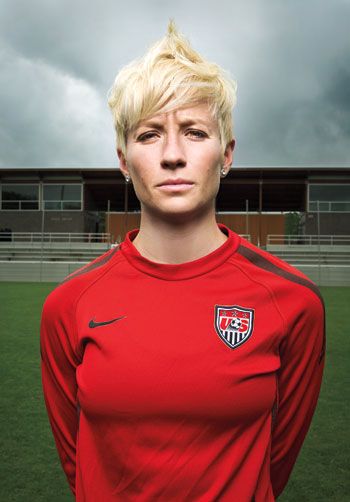 Fever Pitch

BY JERRY PORTWOOD

As an out U.S. Olympic soccer player, Megan Rapinoe's got balls.

Megan Rapinoe is learning to be comfortable in the spotlight. She's got to be; it's enthusiasts who keep soccer alive.

"We need fans; we need people to watch our games," she says. "I don't think it happens like it does in male sports, just because we're playing. We do a good job of opening up and having our fans know us. But there's a line we don't cross, because then they will dive in."

Some fans already have. Who can blame them? Rapinoe -- also a member of the U.S. women's national team and a midfielder for the Seattle Sounders Women -- is one of the most well-known women's soccer players in the world. So it's no wonder she's inspired some enthusiastic fans—like the German guy who tattooed her likeness on the back of his calf.

"That was strange—really strange," she says. "I'm cute, but I'm not that cute."

With her unmistakable shock of bleached-blond hair and upbeat personality, Rapinoe inspired legions of devotees last year after making her first World Cup appearance as a midfielder on the U.S. women's team. She had a key role in the team's heart-pounding wins and instigated an unforgettable moment when she grabbed a microphone and sang "Born in the U.S.A." to the crowd.

Now, obsessed fans collect confessions of undying adoration on Tumblr pages. She has a lucrative endorsement deal with Nike. And she'll be traveling to London to represent the United States at the Olympics this year. It's a crowning achievement for the 27-year-old. But Rapinoe has decided to pull off another landmark in women's soccer: to come out and publicly discuss her sexuality.

"I feel like sports in general are still homophobic, in the sense that not a lot of people are out," she says. "I feel everyone is really craving [for] people to come out. People want -- they need -- to see that there are people like me playing soccer for the good ol' U.S. of A."

Not that Rapinoe has been hiding anything; it's just that no one ever asked her directly. "I think they were trying to be respectful and that it's my job to say, 'I'm gay.' Which I am. For the record: I am gay," she says. In fact, Rapinoe's been dating her girlfriend, an Australian soccer player, for three years, and even brought her home to visit her family in Northern California last Christmas.

She doesn't get to see her girlfriend that often, however, since the life of a world-class soccer player is mainly spent traveling, which means that her teammates are akin to her closest family. Luckily, Rapinoe feels women's teams are generally more accepting. "In female sports, if you're gay, most likely your team knows it pretty quickly," she says. "It's very open and widely supported. For males, it's not that way at all. It's sad."

Rapinoe and her fraternal twin, Rachael, grew up the youngest of six children. They both played soccer competitively until Rachael was critically injured and sidelined from the game. Rachael remains a passionate supporter of her sister's achievements and stressed her admiration of her sister's decision to be transparent concerning her personal life. "I think it's incredibly brave to use this talent and platform that she's been blessed with in a positive way," Rachael says, "not just on the field, but providing an example of how to treat people off the field as well."

Although she finds herself a role model now, Megan's fixation is on a sexually ambiguous iconoclast, who, she confesses, partially inspired her look. "I'm totally obsessed with Tilda Swinton," Rapinoe says with an impish smile. "She has this strange, beautiful sexiness about her. I love everything she does. And I love her hair. It was a little bit of an inspiration for mine."

That whimsy translates to the field, as well, where Rapinoe has earned a reputation as a player with a flashy style. "I definitely like to entertain," she says. "Some​times it just doesn't work -- or looks ridiculous. I take it very seriously, but I also like to laugh. I like to make other people laugh. That's something really important to me, to have fun -- always. This game and this life are too serious to not just totally mess around sometimes."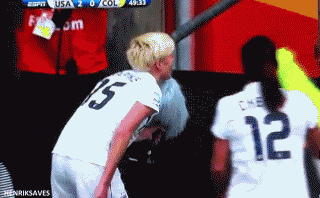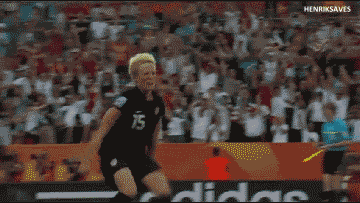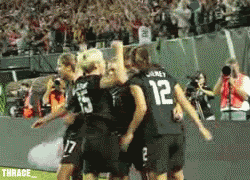 *

Four for you girl. Visibility matters. I was young and in the closet during the previous generation of players--if one of them had come out (although it was the 90s/early 2000s so it would've been harder probably) I think my life would have been a little different. When you have someone like you to look up to, your life changes.