Following last week's preview, the Oranje technical sponsor Nike has unveiled the Netherlands EURO 2012 away kit. It will be Holland's road uniform during the 2012/13 international season and will make its debut when the Dutch meet England in friendly action on February 29th at Wembley.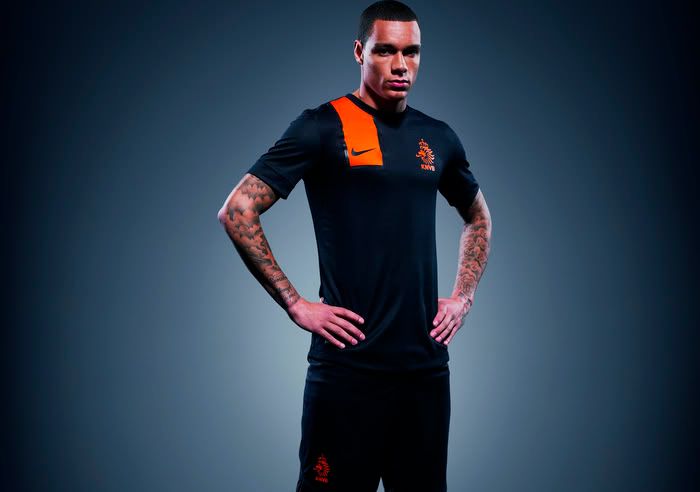 According to Nike: The Netherlands's new Away National Team Kit represents the inherent style and authority of Dutch football in a sophisticated new black design.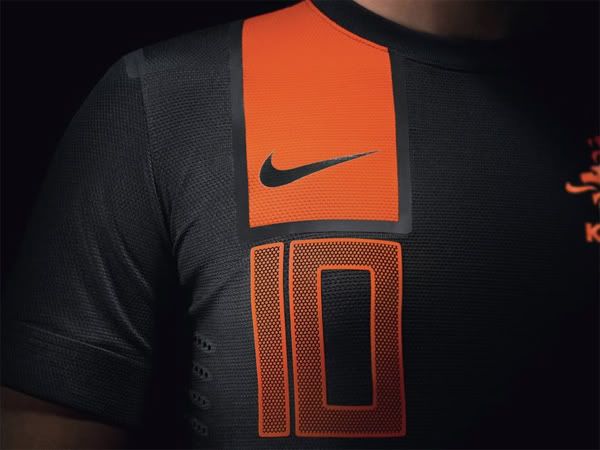 The sharp black of the new away jersey denotes both authority and a lethal approach to the game. It's augmented with a striking orange panel from the home shirt on the right side from the shoulder to the torso.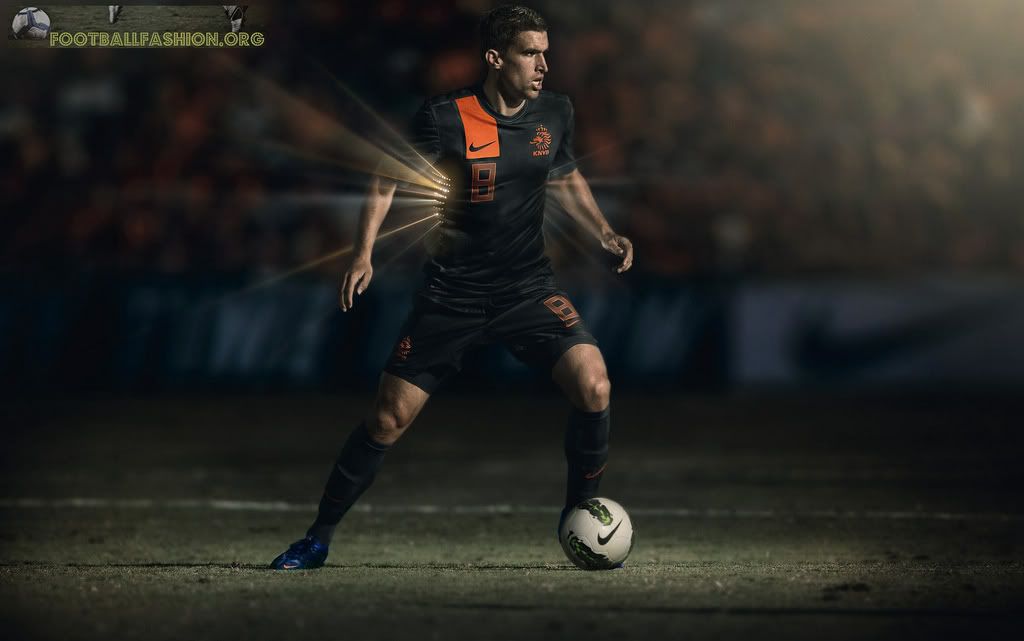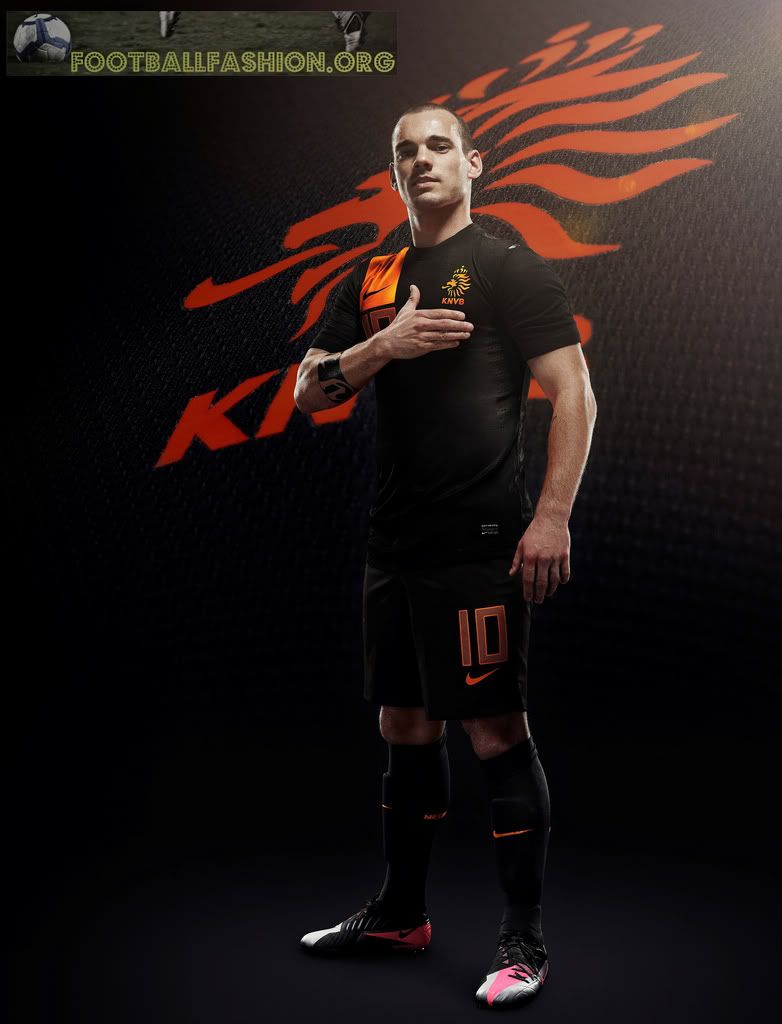 Inside the neck, a graphic "Nieuwe Meesters" ("New Masters") pays homage to the creativity and craft of renowned Dutch artists of the 17th century such as Rembrandt and Vermeer while also celebrating the talent and potential of the current Dutch team.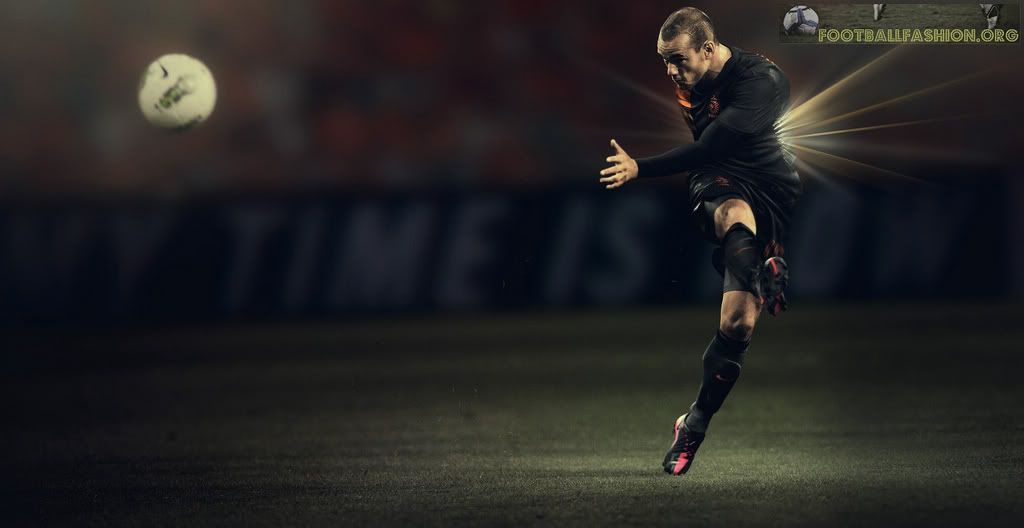 Source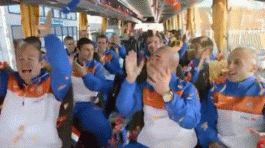 Flawless, imo.