A lil' article in tonight's Standard about ticket prices next season. Not altogether surprisingly, London teams top: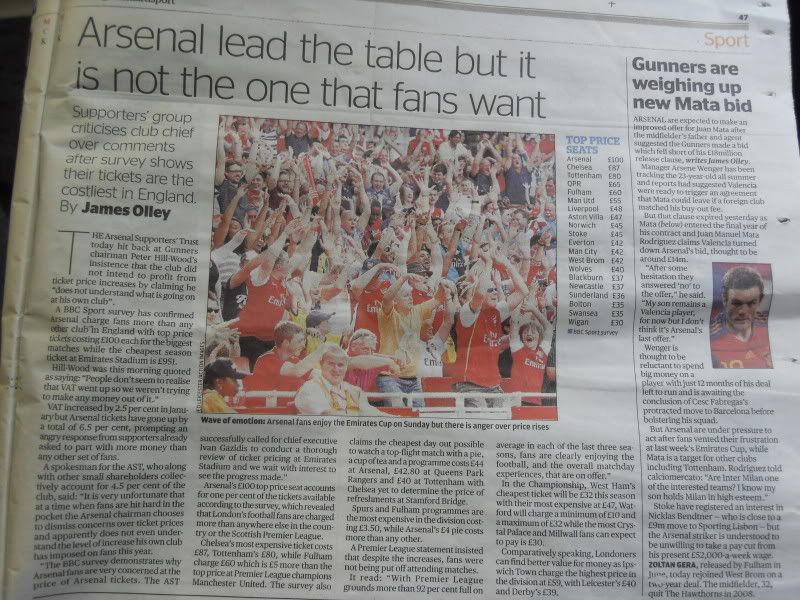 And, whilst I'm at it, have some pics I took from the Emmarates Cup on Sunday!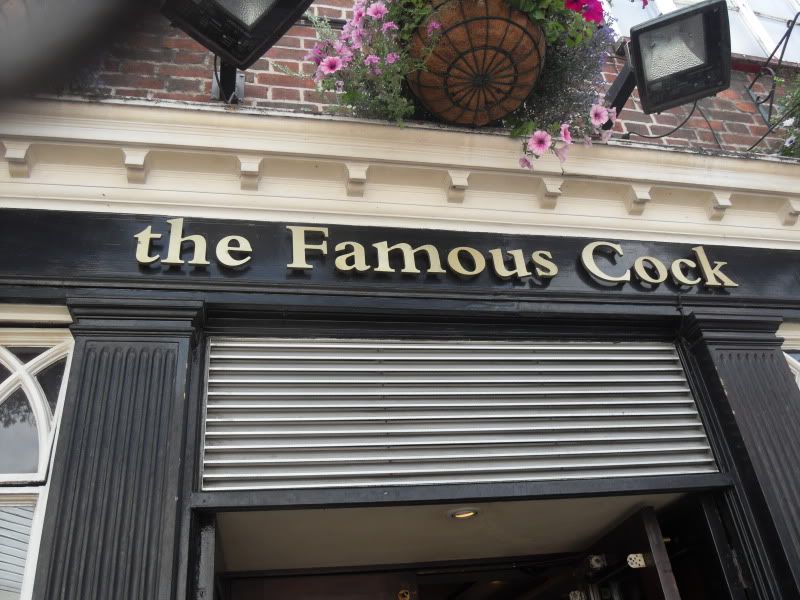 The Famous Cock, the pub right outside the Highbury & Islington station (Finsbury Park and Arsenal are two tube stops nearer to the Emirates, but people often get off at Highbury & Islington and walk 15 minutes to Emirates, cos the walk takes you past the old Highbury.