The new English football season kicks off with the traditional curtain raiser Sunday, a Battle of Manchester which pits last season's FA Cup winners City head-to-head with Barclays Premier League champs United for the Community Shield (live, FOX Soccer, 9 a.m. ET). It's a usually a ceremonial matchup, but this time the Community Shield pits two of the best teams - and increasingly bitter rivals —-in what is nominally a "friendly" game.


This figures to be a slugfest instead of an August walk in the park as both teams look to send a critical message - that they will be the club that breaks free of the pack. Make no mistake, the Barclays Premier League has become that kind of dogfight.


This season starts with the Premier League edging ever closer to a league that is perhaps English fans' worst nightmare. With the coming of American ownership (Yanks now own five Premier League clubs) has come an urge to emulate the model set up by the hugely-successful National Football League. While there's no salary cap or European "super league" (yet), the Premier League is moving towards the very thing that has made the NFL massively popular: Parity.

Last season was one of the tightest on record, and this year looks almost certain to repeat. The spectacular collapses of Chelsea and Arsenal left the door wide open for Manchester United a year ago, but the late season revivals of Liverpool, the emergence of Manchester City as a credible threat, and a late flurry by the Blues all conspired to make the chase a thriller. Even at mid-table - where the difference of just 10 points separated eighth place Fulham from relegated Birmingham and Blackpool - games remained meaningful to the final day. Only one team, the woeful West Ham United, was down and out early, and even the dreadful Wolverhampton Wanderers managed to pull off an escape despite losing on the final day.

Why are things getting tighter in England? Just as in the NFL, the Premier League has perfected a system in which every game matters. And the thing that is driving it should be very familiar to lockout-weary Americans. It's money. Lots of money. Aided by massive global revenue streams and huge personal funds, the big Premier League clubs have been able to plough hundreds of millions into transfers and wages, transforming the old working-man's game into a high society affair complete with executive suites and champagne toasts.

At the same time, that spending binge, with $360 million spent on transfers this January alone, has created a bubble in the market, preventing many teams from making moves. UEFA's Financial Fair Play rules took effect this June 1, meaning that many teams are having to spend money cleaning up the debts accumulated during the glory days. The Big Four clubs together are carrying a staggering arrears of $2.6 billion, with Manchester United and Chelsea bearing nearly 53 percent of all debt owed by Premier League clubs. (Holy crap :x)

Parity isn't always a bad thing. In fact, one of the knocks on the modern Premier League is it has been too predictable. In its 19 seasons, only four teams have ever won it. One team (Manchester United) has been absurdly dominant with 12 titles. Contrast that with the NFL, which has had only one team never to make the playoffs (the Houston Texans, a recent expansion team). Only four have never appeared in a Super Bowl.

But things are slowly changing. The traditional Big Four - Arsenal, Chelsea, Liverpool, and Manchester United - have been joined by upstarts Manchester City and Tottenham Hotspur, meaning now there are at least six teams with a real chance of winning the title. There are a couple ringers in the mix, too: on paper, new boys Queens Park Rangers (QPR) have Indian billionaire Vijay Mallaya as a co-owner, but to date what could potentially be the second wealthiest team in the league has failed to splash any of that cash. Blackburn is also owned by Indian tycoons, the Venky's family, but despite expansive promises, they too have yet to ante up.

And while the mid-tier clubs don't have much of a chance to shock, they have stayed largely intact, meaning battles up and down the table will be just as fierce as last season. There's little distance between the new crop of QPR, Norwich and Swansea, and last season's stragglers Wigan, Wolves and Blackburn. Aston Villa, Newcastle, Bolton, Stoke, Fulham and Everton are among the sides which have been forced to stay essentially static. Many teams simply cannot afford to buy special players - players who have seen their worth rise precipitously on the open market. It's a salary cap, in effect, if not in name.

What has happened, though, is that almost all of the mid-level teams have star players who elect to go to clubs where they will play rather than sit. That means that there are no easy days in the Premier League, even if the end of the season table will show a gap between haves and have-nots.

The three teams who have been most active in the summer market are also, not coincidentally, the three best poised to take the title. Liverpool ($75 million), Manchester United ($80 million) and Manchester City ($92 million) have all bulked up, with City's acquisition of Sergio "Kun" Aguero for a reported $62 million tipping the scales.



United come in as favorites on paper by dint of their stifling success in the Premier League, but the retirements of Edwin van der Sar and Paul Scholes mean United will have to get a lot out of new boys David de Gea, Ashley Young and Phil Jones. There is also the question of whether new superstar Javier "Chicharito" Hernandez can avoid the sophomore jinx that strikes so many players. Plus, there's how the Red Devils will manage playing time for aging Ryan Giggs. Sir Alex Ferguson may not admit it, and the United supporters certainly won't, but the fact is that this is the time for a rebuild at Old Trafford as old stars fade and new ones are born.



City, which may yet lose Carlos Tevez this off season, added a top-class striker to either replace or pair with last year's MVP. If they can find some consistency, they will be a very tough team to beat. The past two years have suggested that it takes more than a huge wallet to win titles, but City, despite frustrating inconsistency, showed signs that a major step had been taken a year ago. They still must prove that they have the ability to play in the sharpest spotlight every week, and there's still a question over how patient ownership will be should there be any early stumbles.


But the team to watch is Liverpool, who despite a nondescript defense have huge depth in midfield and an electrifying strike force in Luis Suarez and Andy Carroll.
The transformation of the Reds under King Kenny Dalglish was electrifying a year ago. If he can weave the same type of magic over the backline this season, there is a real possibility of a title run.
Chelsea, Arsenal and Tottenham look to be on the outside looking in this season as they enter with some serious flaws that might keep them from really challenging for the title.

Chelsea have yet another new manager, Andre Villas-Boas, plucked from FC Porto to replace the sacked Carlo Ancelotti, but they have essentially the same crew they finished last season with and one major headache. That headache is Fernando Torres, who looks as if his career may be done after two years of disappointing performances for club and country. Chelsea bet the farm on the Spanish striker and yet may have to fall back again on an aging strike corps of Nicolas Anelka and Didier Drogba. What the Blues still have in abundance is character: John Terry and Frank Lampard simply will not let the standard slip.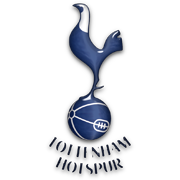 Tottenham have the look of a team that overachieved and were worn out by the end of last season when Champions League success finally killed them in the weekly Premiership grind. They are trying to keep Luka Modric out of Chelsea's clutches, and if successful, they will have a solid team. The addition of American keeper Brad Friedel from Aston Villa is a major plus. If Modric goes, Spurs will suddenly look very one-dimensional, a team that has some quality parts but is overly reliant on Gareth Bale to make the big plays.



Arsenal are the most confounding of the contenders. They are at risk of being raided for two key players - Samir Nasri (to City) and Cesc Fabregas (to Barcelona) - and have done nothing to shore up their glaring defensive weaknesses. The team is deeply troubled and there is a sense that the tenure of Arsene Wenger may come to a swifter end than many fans had ever imagined. Simply put, the club doesn't seem to be able to get deals done for players and is at risk of a wholesale exodus. Still, if Wenger somehow hangs onto to his core players, the Gunners are as dangerous as anyone in the league ... at least, until crunch time.

At this distance, it's difficult to pick a winner or even the mid-tier side that will break out and surprise (one always does). But what is certain is that the Premier League is now stocked with talent, is so much faster than other global leagues, and is so voraciously contested, that the new season has potential to be dynamite.


SOURCE



LESS THAN TWO WEEKS TIL THE START OF THE EPL, EVERYONE! Who do you think will win the league / shock everyone this season?