Imagine sappy music playing rn as we say goodbye to an incredible tournament: some of the best games you'll ever see, played by fierce, flawless ladies.





RESULTS


THIRD PLACE MATCH
Sweden

2 - 1 France

FINAL

Japan

2 (3) - 2 (1) USA



In retrospect my bracket wasn't that far off. Except for how I definitely didn't see Japan coming...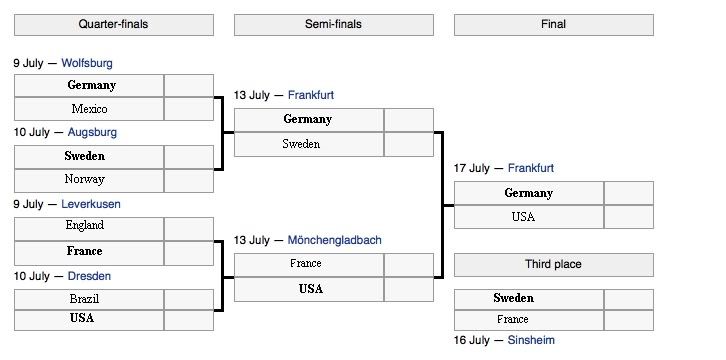 Golden Ball: Homare Sawa
Silver Ball: Abby Wambach
Bronze Ball: Hope Solo

Golden Boot: Homare Sawa
Silver Boot: Marta
Bronze Boot: Abby Wambach

Golden Glove: Hope Solo

Best Young Player: Caitlin Foord (AUS)

Fair Play Award: Japan

All-Star Team:

Goalkeepers: Ayumi Kaihori (JPN) and Hope Solo (USA).

Defenders: Alex Scott (ENG), Laura Georges (FRA), Erika (BRA), Saskia Bartusiak (GER), Sonia Bompastor (FRA) and Elise Kellond-Knight (AUS).

Defensive midfield: Shannon Boxx (USA), Homare Sawa (JPN), Caroline Seger (SWE) and Jill Scott (ENG).

Attacking midfield: Kerstin Garefrekes (GER), Shinobu Ohno (JPN), Louisa Necib (FRA), Anonman (EQG), Aya Miyama (JPN) and Lauren Cheney (USA).

Forwards: Lotta Schelin (SWE), Marta (BRA) and Abby Wambach (USA).





PICTURES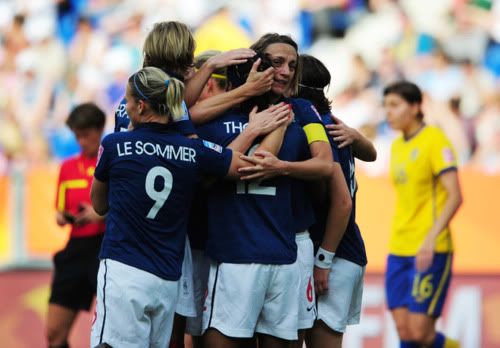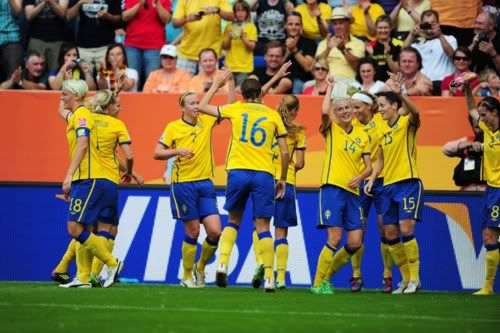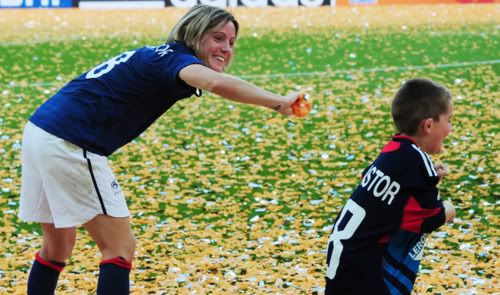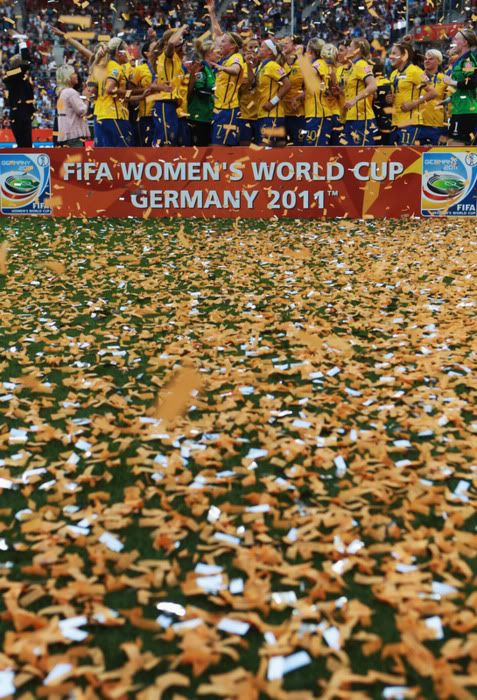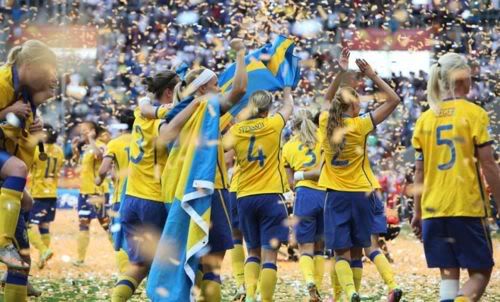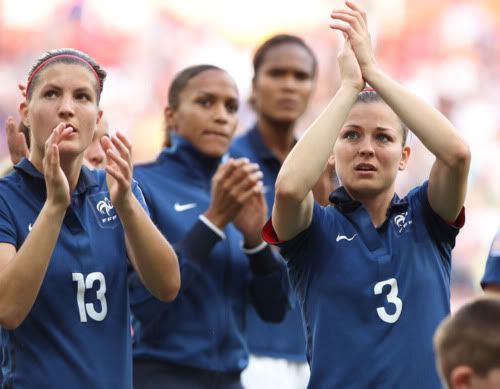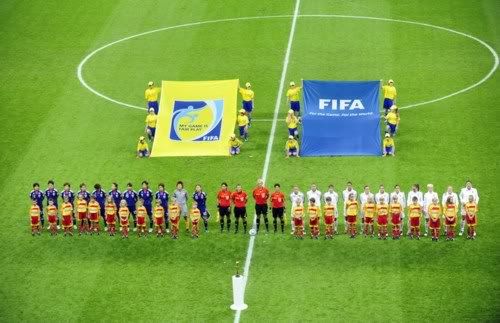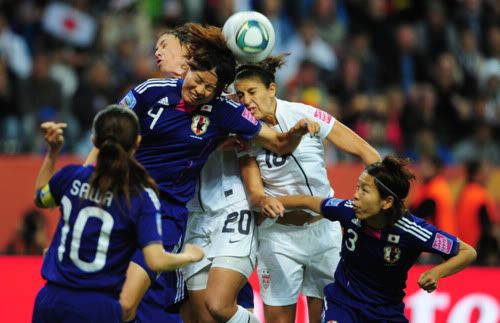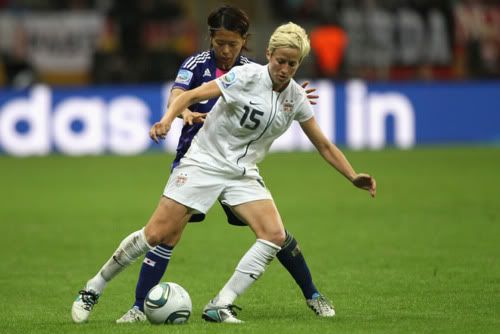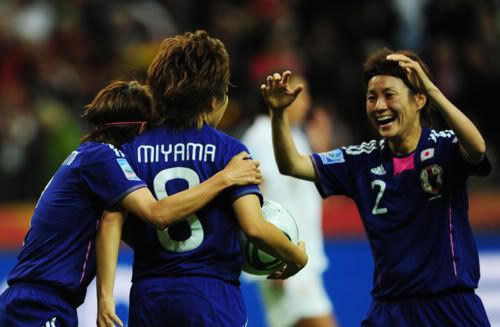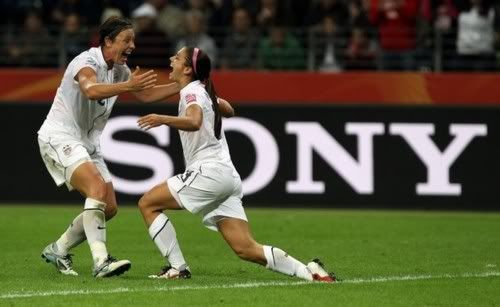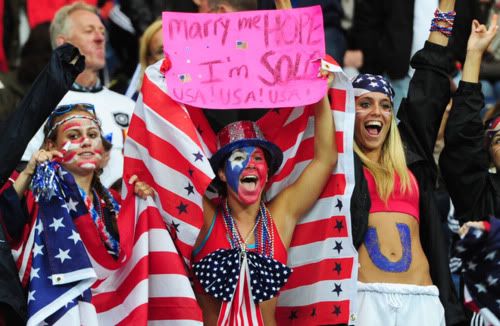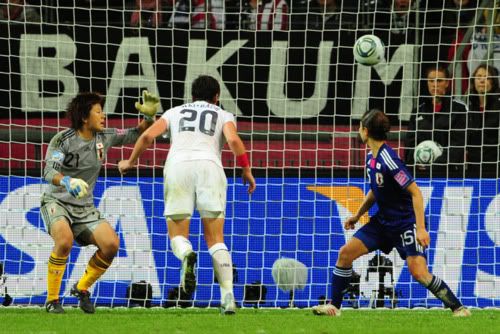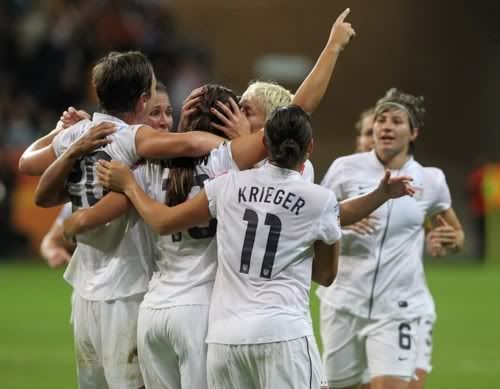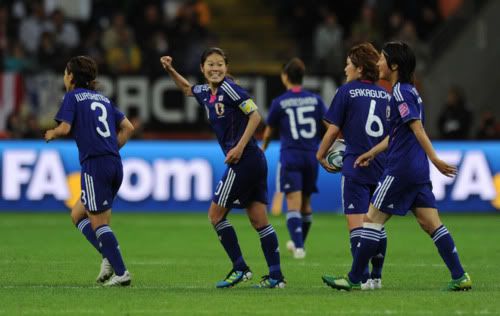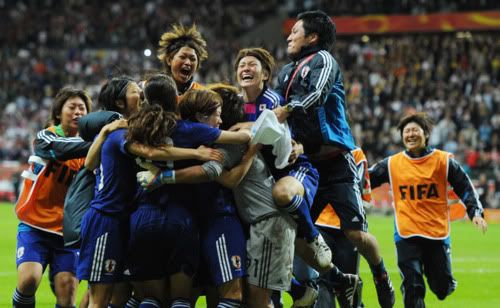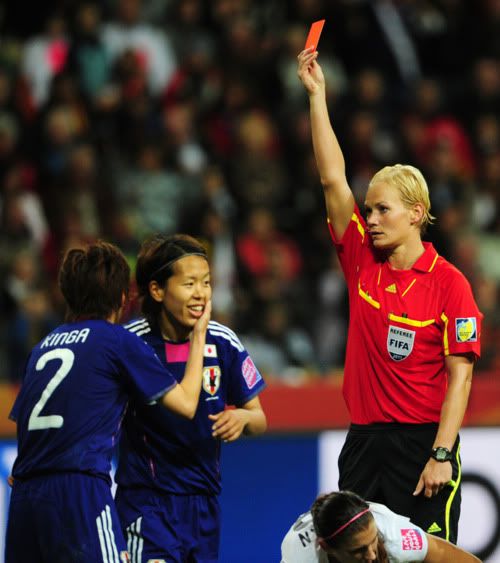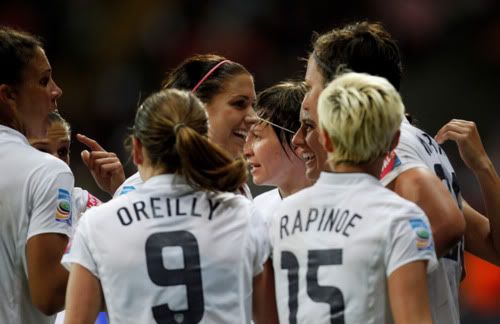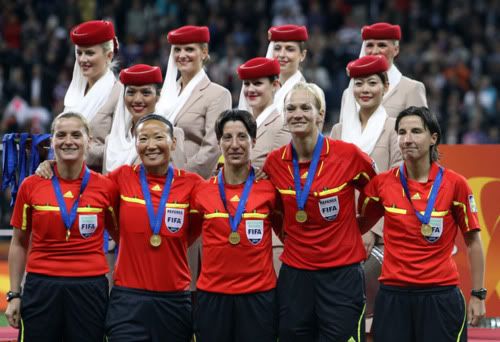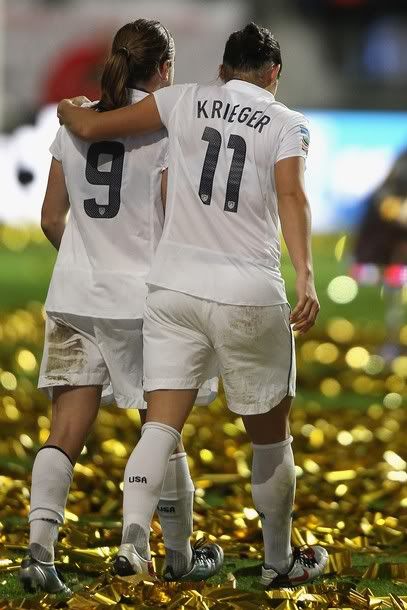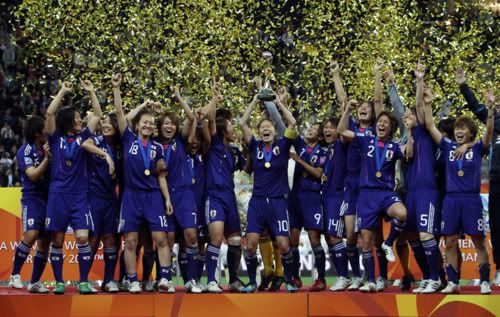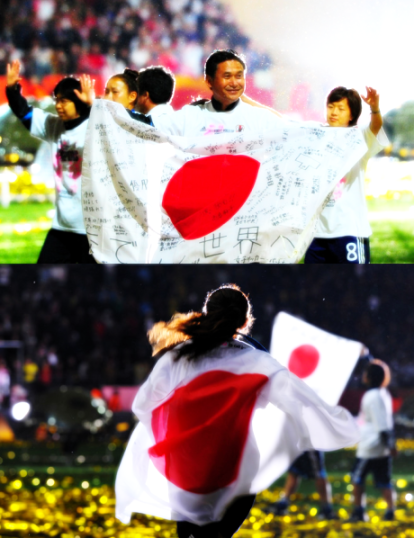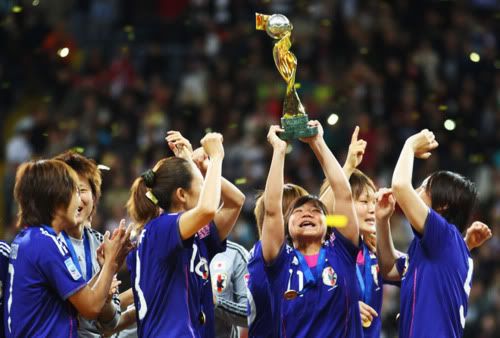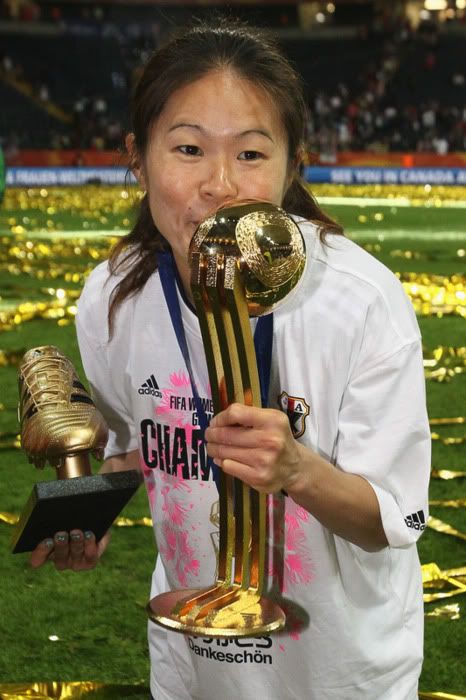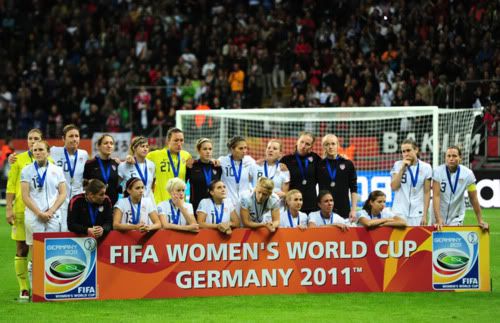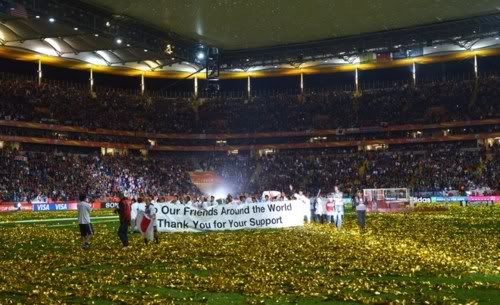 If you missed any games or want to rewatch them, try ESPN3.com or
this index of downloads
from Rojadirecta.
The women's game has arrived.
The level of skill and speed, the increased support in more countries, the (mostly) fair play and good reffing, the incredible organization of the tournament, and the phenomenal fans...I mean, people who were already women's soccer fans knew all of this. But now it's been proven on the world's biggest stage in front of countless new potential fans.
But will it last?
This is the question on everyone's lips now: will 2011 be what we thought 1999 would be? Women's soccer has proved it
deserves
to be mainstream, but will it be?
If you liked what you saw here,
please
consider going to see
your local club team
! They need your support!
I want to thank everyone on _fb again for being so amazing this whole tournament. It wouldn't have been nearly as much fun without you, and it's been a pleasure to make these posts. I hope I continue to see y'all around here, tumblr and twitter, reppin' for the ladies. ;) So tell me: now that it's all over, what are you feeling? What did you like, what didn't you like? Will you be tuning in for Canada 2015?