hai Bungs! My two NTs - natural (England) and adopted (Ireland) both played in Euro 2012 qualifiers yesterday. Both of them scored two goals, had a key player suspended for the game (Rooney for England, Dunne for Ireland) and both had Man City players in goal. But that is really where the similarities end, because while Ireland faced the daunting task of Macedonia (one of their all-time bogey teams) away, and went into it head-on and secured a vital three points, England were the picture of abjectness against Switzerland conceding two farcical goals before clawing their way back in to salvage a point. Pikchurzzz, then standard Emmabung whining/gushing to follow!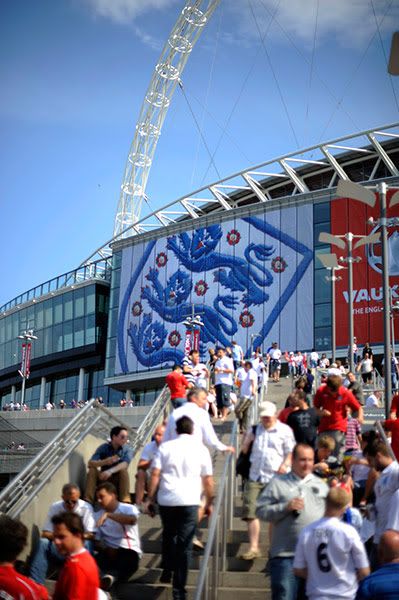 obligatory Wembley is gorgeous/Tom Jenkins is my boo photos

England have this piece of shit way of disregarding ~lowly~ sides, and as such, the Swiss started much more brightly than us. ITV commentators were almost indignant, a kind of HOW DARE THEY PLAY WELL AGAINST US?!, if you will. Anyway, Darren Bent had an early chance but as you can see from the photo, he was, quite literally, outnumbered!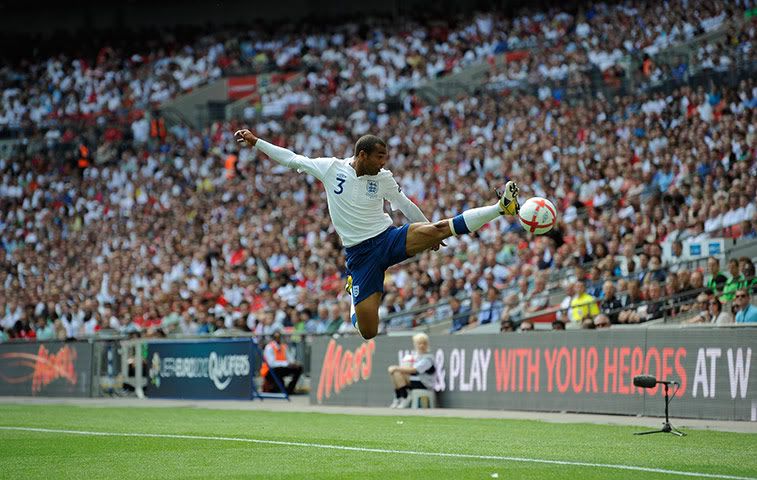 Ash injured himself so was subbed off for Bainsey.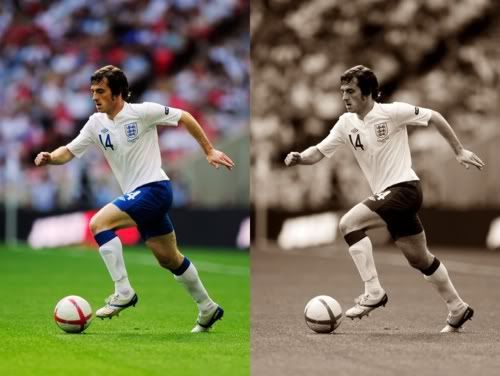 By the by, Leighton Baines was trending yesterday, so expect a whole flurry of speculation about his summer activity. I want/hope he stays put, though.



Clueless, shitty manager, being clueless and shitty. Switzerland had so many chances in the first half hour on goal.



Switzerland's first goal, scored by Barnetta was down to some #needtotrain-ing from three players, each from a top 3 side. Frank Lampard of Chelseabung clumsily conceded the free kick from which it was scored, Rio Ferdinand's positioning wasn't good in defending it and Joe Hart didn't really know whether to leave it Ferdinand or come for it. 1-0 Switzerland.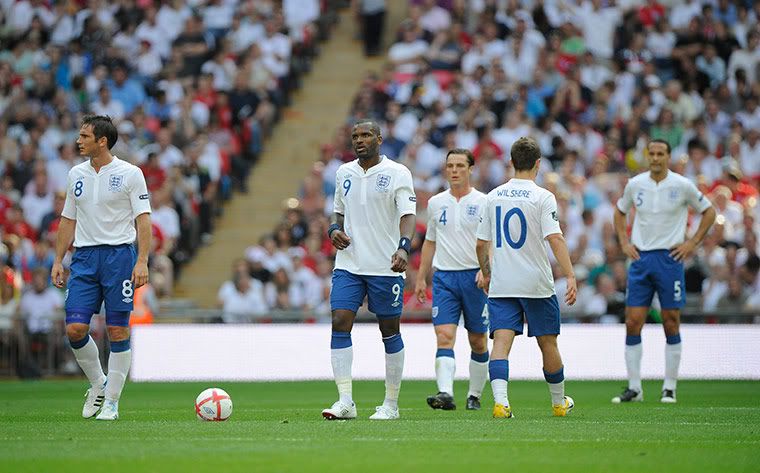 Then we conceded a second, even more of a gift, also scored by Barnetta, also incurred by some dubious Joe Hart goalkeeping. He left his near post unattended and Barnetta, siezing the opportunity, smashed it in between Jack Wilshere and the post.



Such a groan-inducing moment because as you know, Joe Hart's won Golden Glove this season and is an AMAZE young goalkeeper. But, bung on the England shirt, and calamity awaits.



We were then given a lucky break when Djourou took out his Arsenal team-mate Jack Wilshere in the penalty area. Lampard steps up...



And scores! Yay! Not his best penalty and actually the Swiss goalkeeper got close to it, but the ball edged its way in.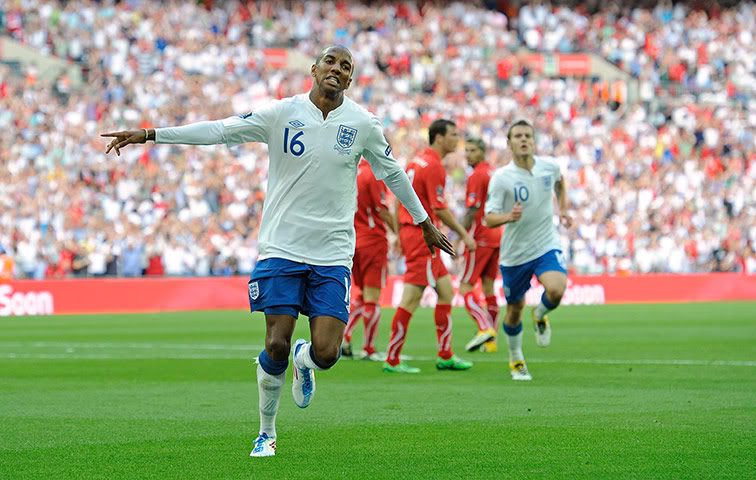 In the second half Lampard was withdrawn for Ashley Young, who scored within minutes of being on the pitch. 2-2.



Bad football, lovely weather.



Darren Bent was awful.



Switzerland fans were so jubious that they did their on Mexican wave.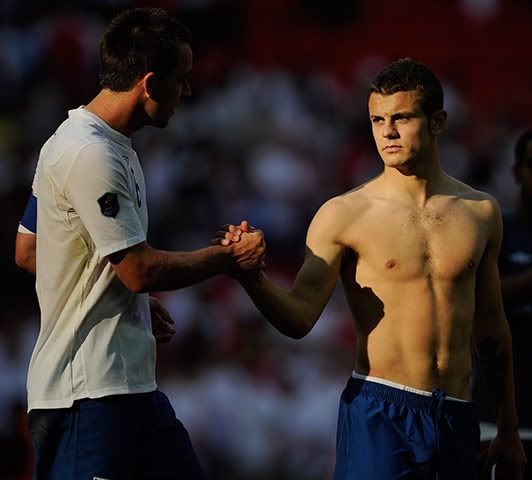 Have shirtless Jack to ease the fail.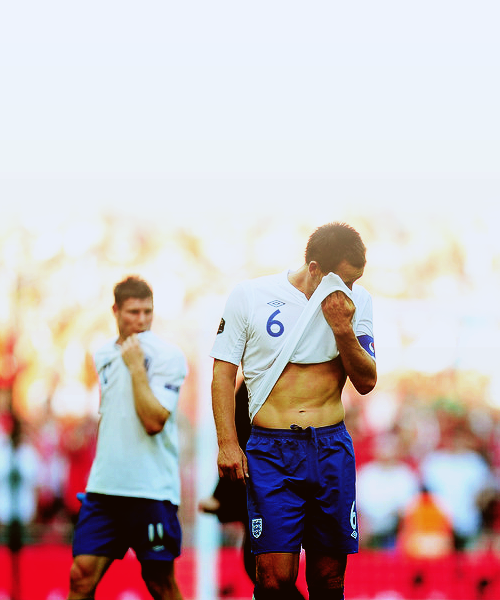 & some shirtless JT!

Very disappointing match and crap performance. The three-man-midfield that ran circles around Wales just did not do it today against a feisty Switzerland who wanted the avenge the 3-1 defeat they suffered under our hands in Basel. Obligatory #need to journalism properly article from The Telegraph that British journos always churn out about how Lampard is getting on, yawn.

photos courtesy of the immense Tom Jenkins

Sadly I can't find all that many pix of the Ireland match which is a shame as it was so much better!


Robbie Keane scored his 50th goal for Ireland in just the seventh minute. It took a flukey, Lampardesque deflection, but who gaf!




Then Shay Given made an exellent block with his legs when one of the Macedonia players beat the offside track to be clean through on goal, and Ireland were lucky not to concede a pen when John O'Shea looked to have been basically manhandling a Macedonia forward. Then, after a poor Grncanov backpass, Robbie Keane pounced to score and make it 2-0 Ireland. Away as well!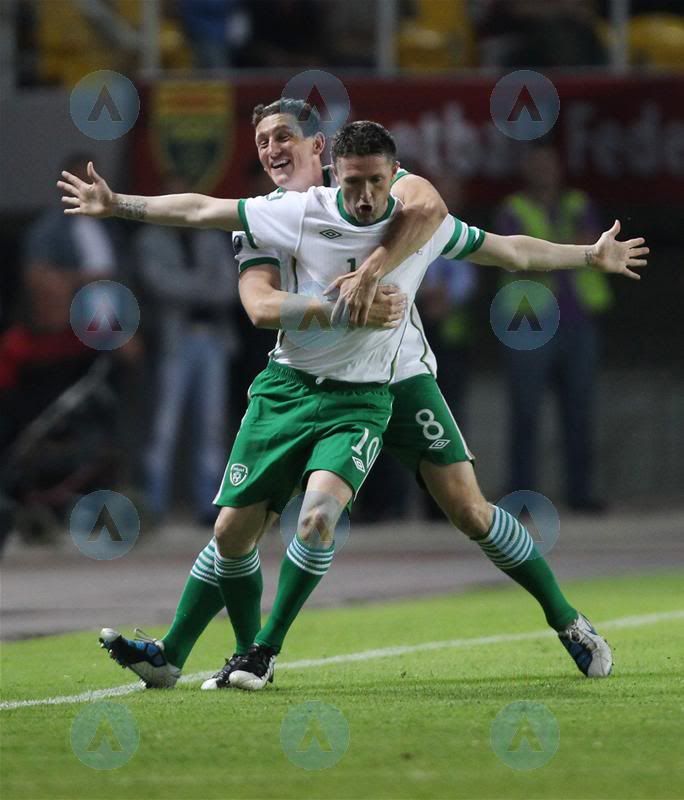 Almost immediately after though, Ireland's good luck caught up with them when John O'Shea conceded a penalty for a kick that was very reminiscent of this:-



But Macedonia missed, so! It hit the bar, Shay Given went the wrong way but it bounced off the post harmlessly. Still 2-0!

Then in the second half, it was mainly Ireland trying to protect their 2-goal lead as Macedonia bombarded the Ireland goal, Shay Given making some more great saves, as the game petered out. This means that Ireland are on 13 points in group B, tied with Russia and Slovakia (who both won earlier yesterday), and Ireland's next game is Slovakia at home! Robbie Keane was absolutely clinical, Shay Given made a few point-winning saves, Kevin Kilbane worked as hard as ever, and Aiden McGeady was excellent as well. <3 A crucial win and three points. :)