Schalke ended their humble season at a high note. A memorable one.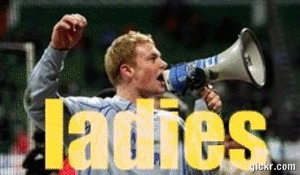 They won their 5th DFB Cup 5-0 over MSV Duisburg who finished 8th in the 2. Bundesliga.

Here are the post match brief interviews with Ralf Rangnick and Benedikt Hoewedes.

Here is the prize giving ceremony.
And the following will be the death of your pc XD
All photos are from the many beautiful souls at tumblr.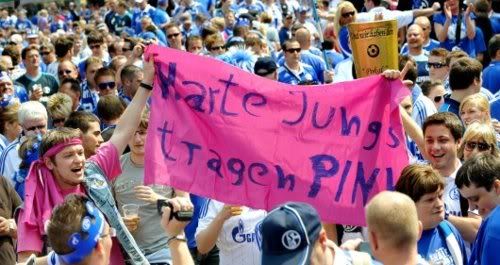 Bad Boys Wear Pink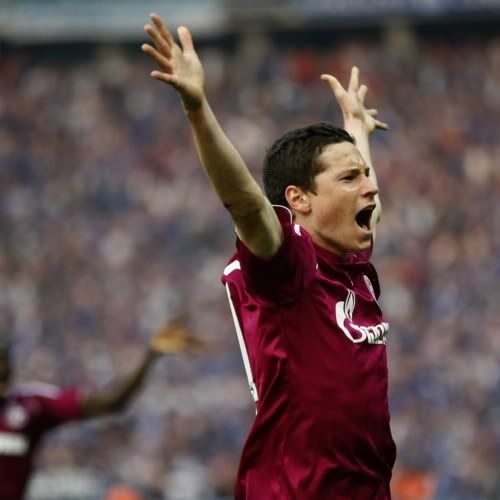 First goal scorer - A 16/17 year old Julian Draxler. Future Germany NT looking bright.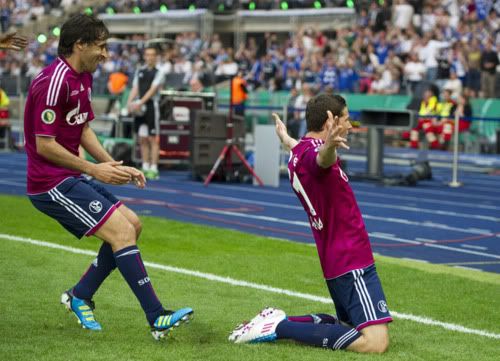 this is the first of the many adorable Raul moments you're gonna witness later in this game.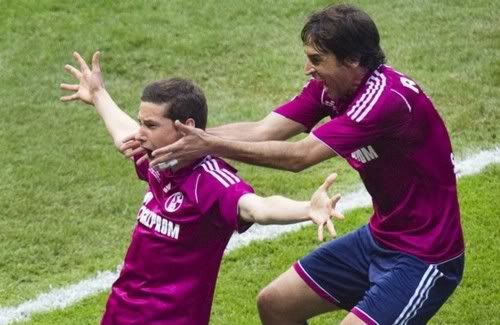 the legendary senior just could not stop trolling on his blooming junior.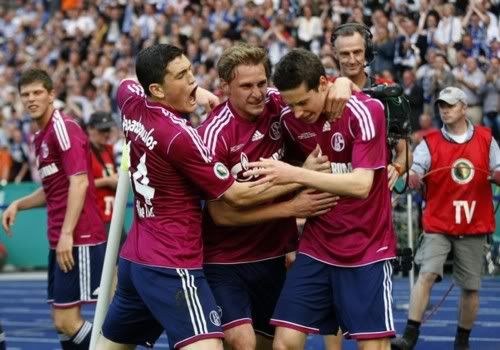 Hunty at the back.
Baumie continues to troll the kid.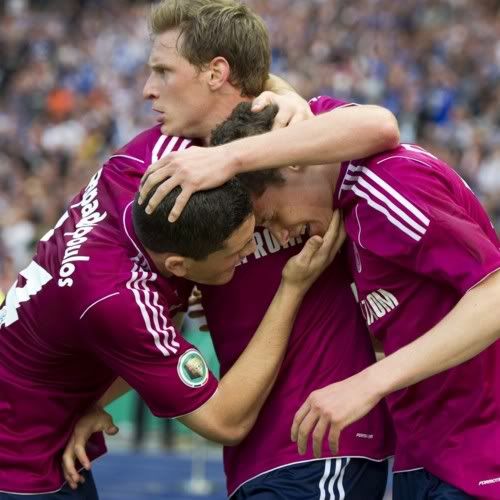 Benni failed to get rid himself off the brotherhood chain.
Second goal scorer - The Caveman.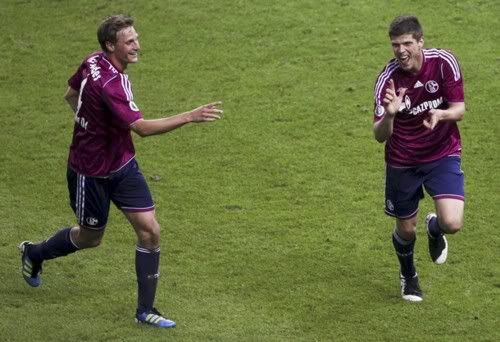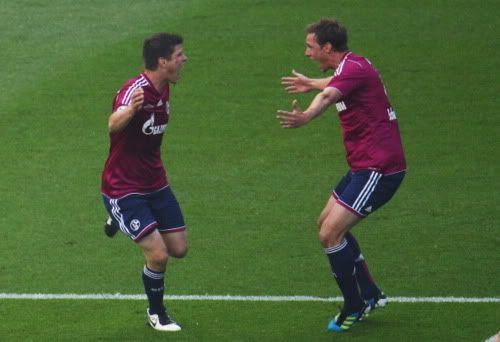 Revenge for being injured for months.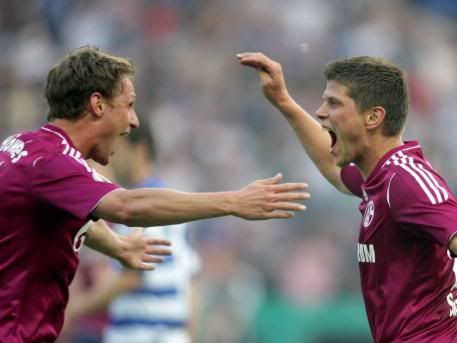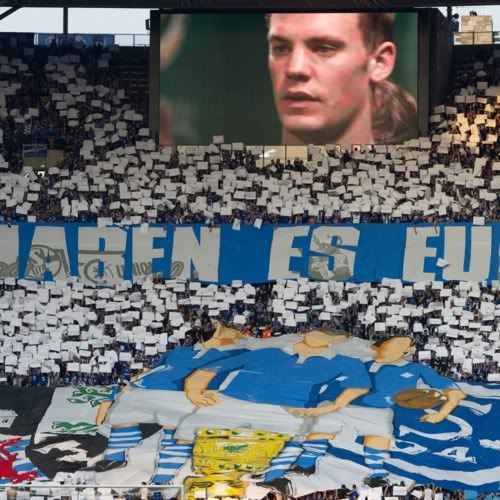 The leaving Captain :'/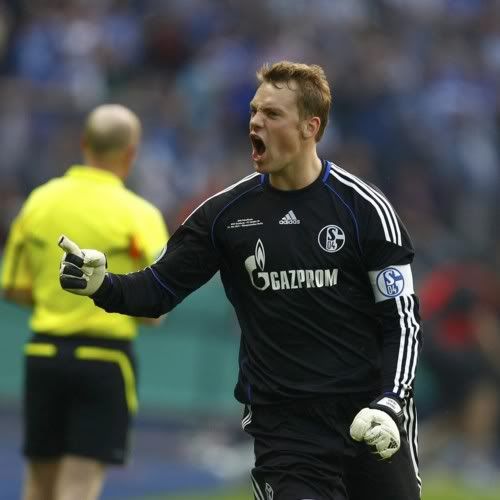 Quacking for the very last time in NRW dialect.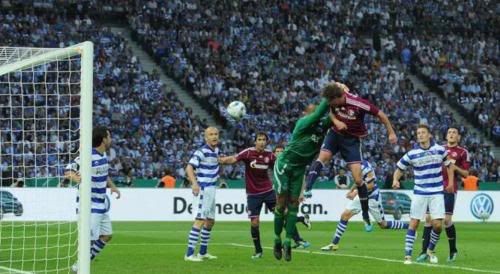 and then the thunderous header happened.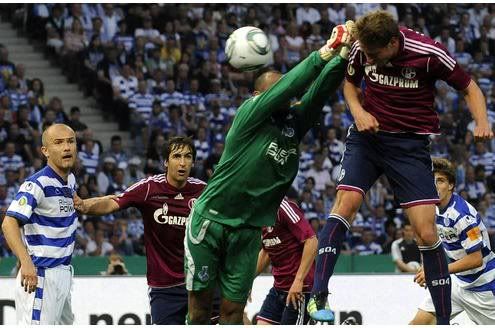 Third goal scorer - Benedikt Hoewedes, 2nd best defender in the Bundesliga for the season.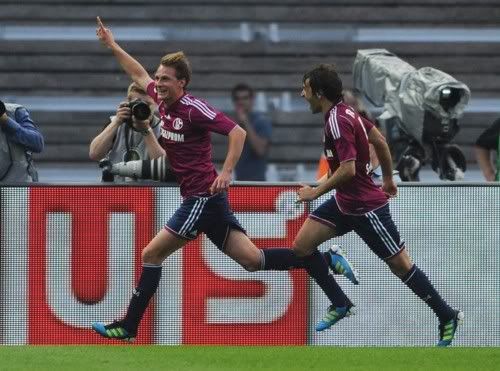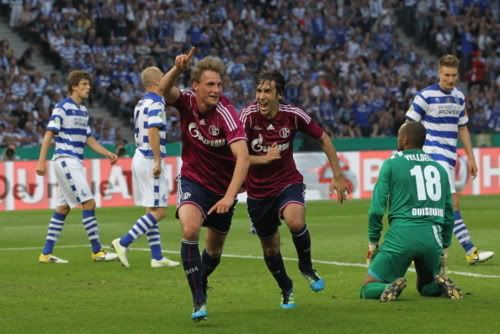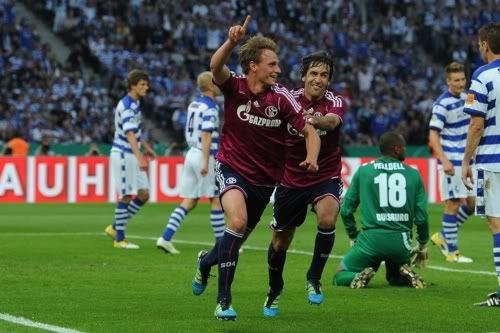 why a certain Bundestrainer still doesnt call him up for Germany squad remains a puzzle to everyone.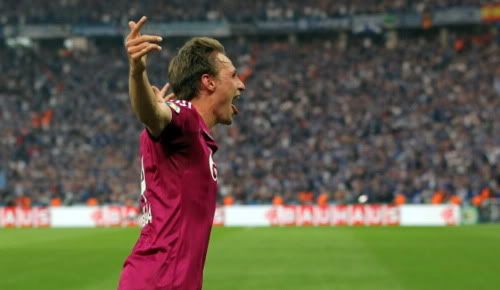 but like what has been proven in the case of Manuel Neuer - save the best for last?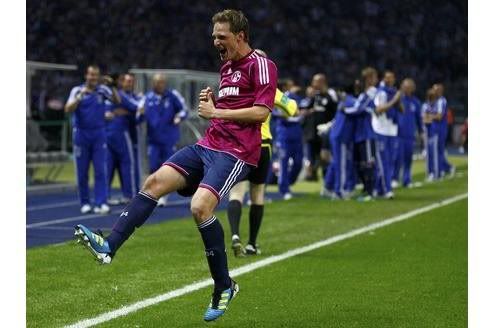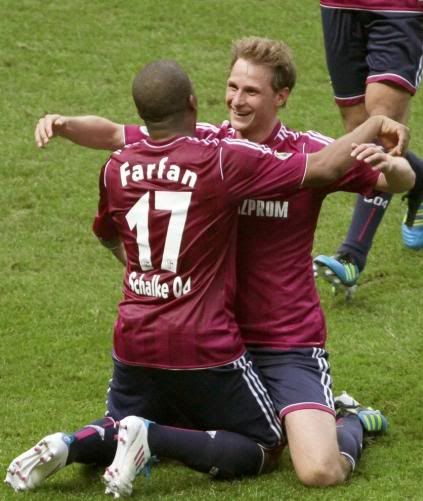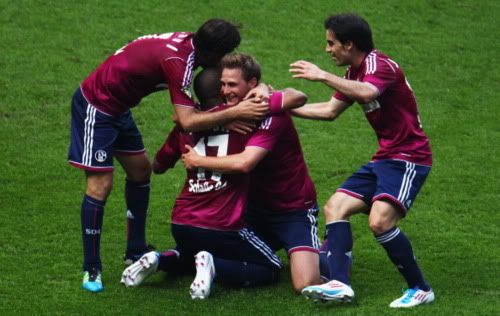 see how lovely this Spaniard is?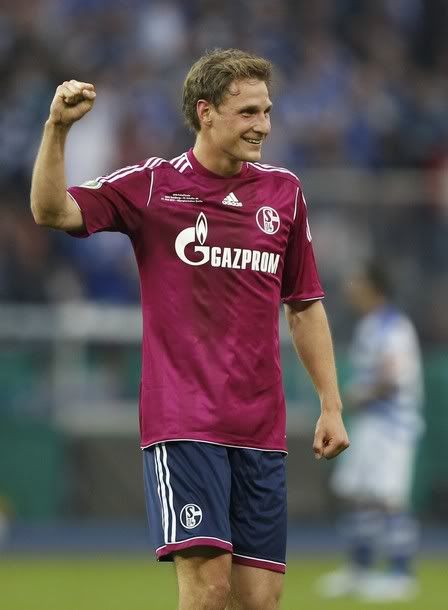 we are going to see him play for Deutschland next year.
in EURO 2012 Poland & Ukraine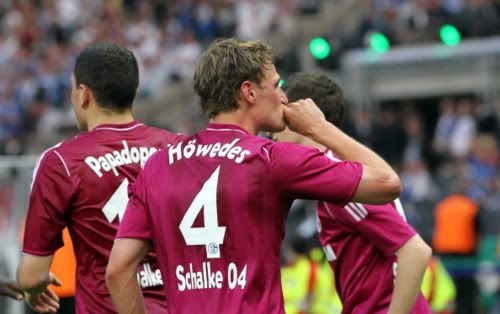 that is his promise.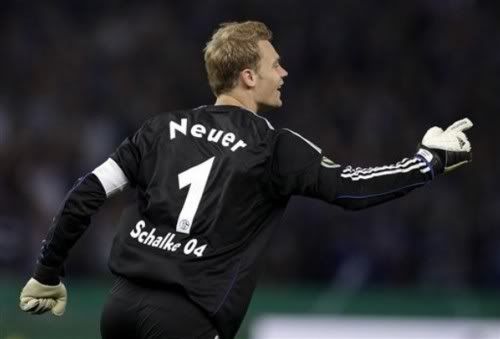 Manu agrees.
Of course he very much likes his other half in the NT.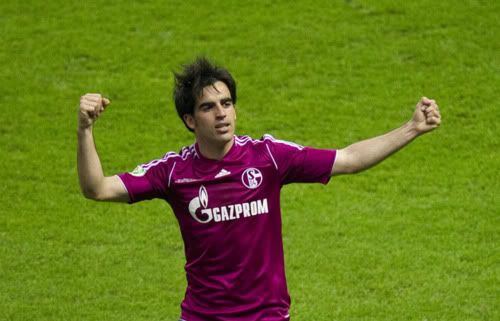 Fourth scorer - Jose Manuel Jurado. another Spaniard who can do no wrong to Germany NT's fans.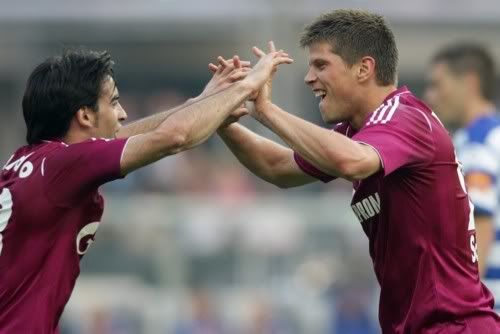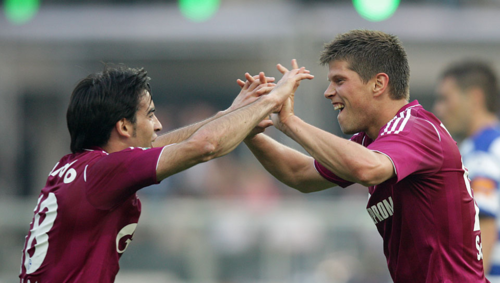 look at these two...
now look at them again.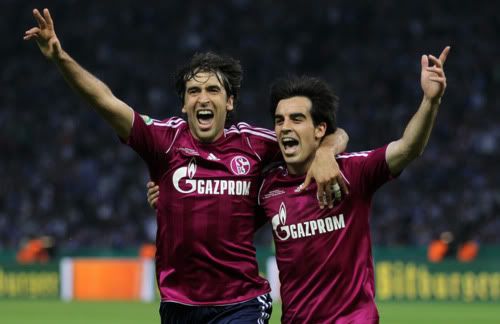 Spaniards like these are very much welcomed in Deutsche Land.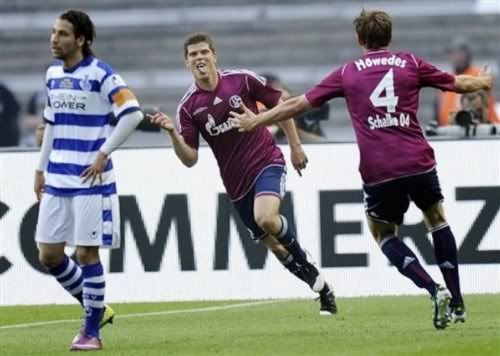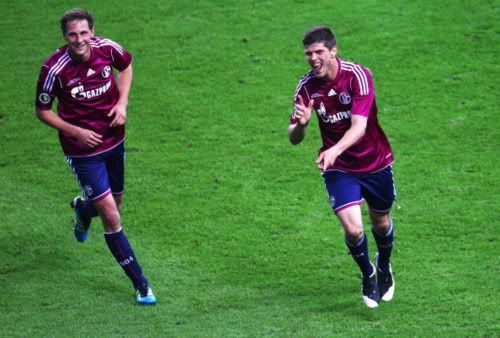 Final scorer - the Prancing Dutchman!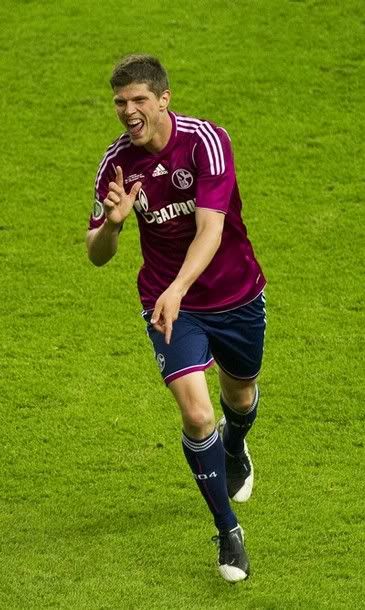 he just wanted to score didnt he.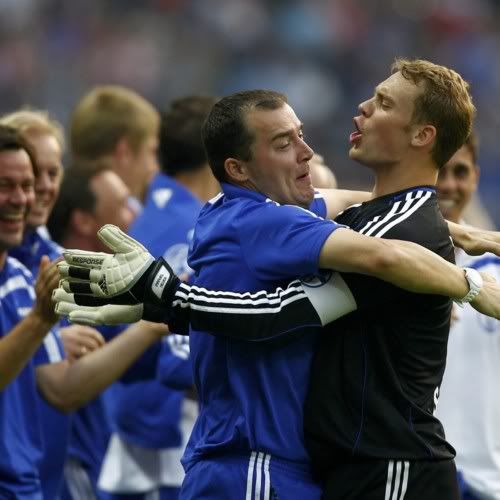 seriously how Duckish can he be?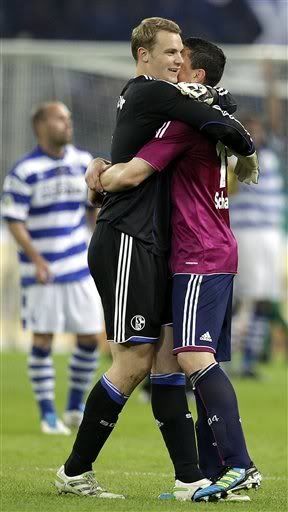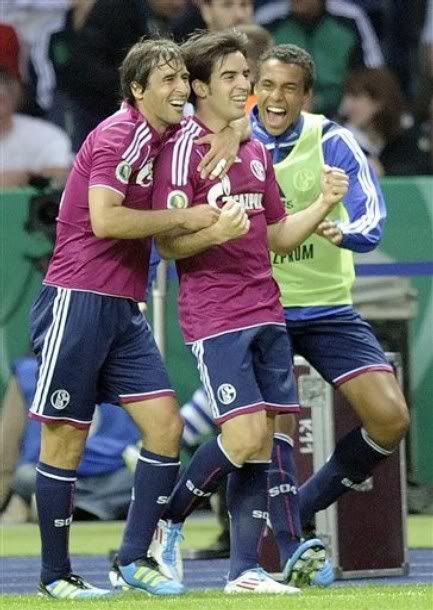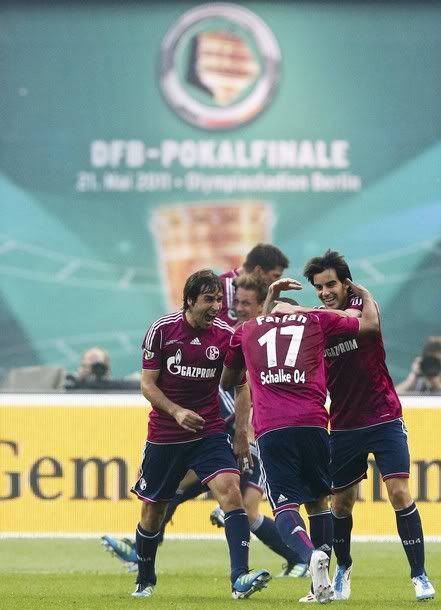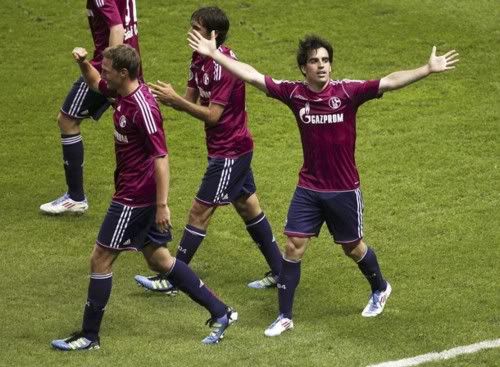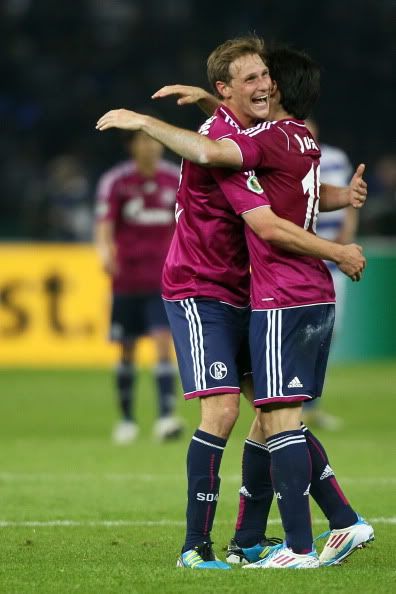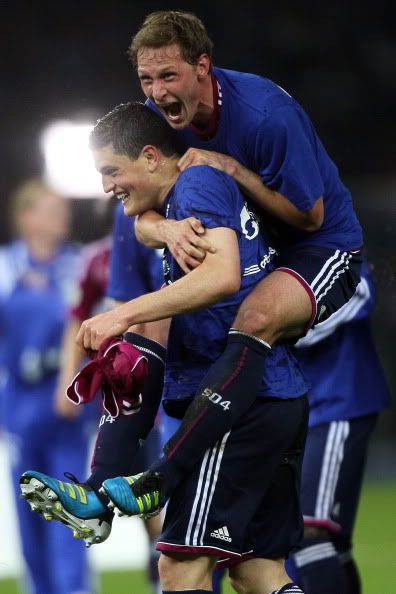 this is what happens when Benni is happy.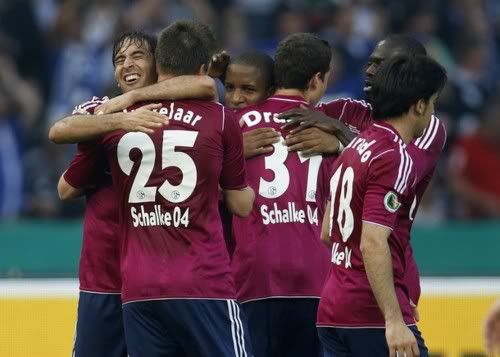 bear with me. this man pwns every photographer's cameras.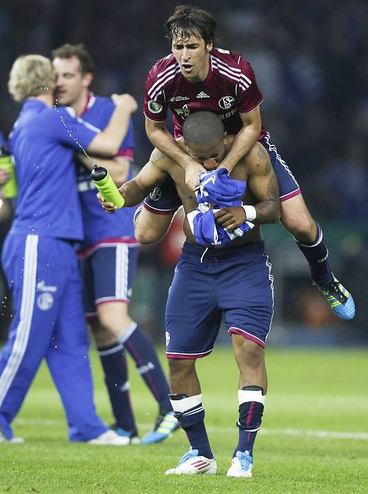 see.
told you.
the fan made pokal. XD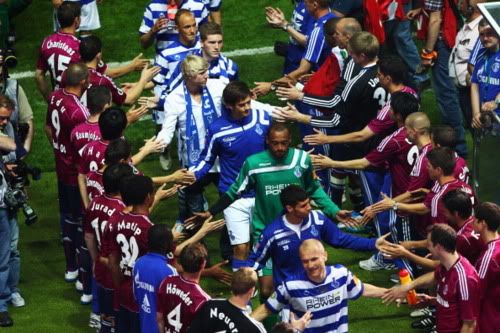 MSV Duisburg. they were like the schalke in the Schalke-United ties. Did well enough.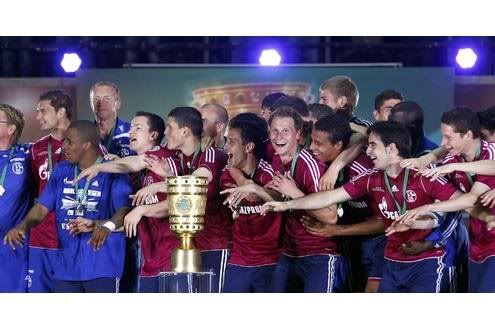 manu hurry here.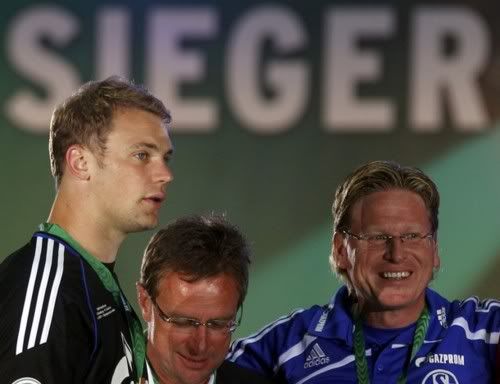 ja ima take me time. no rush.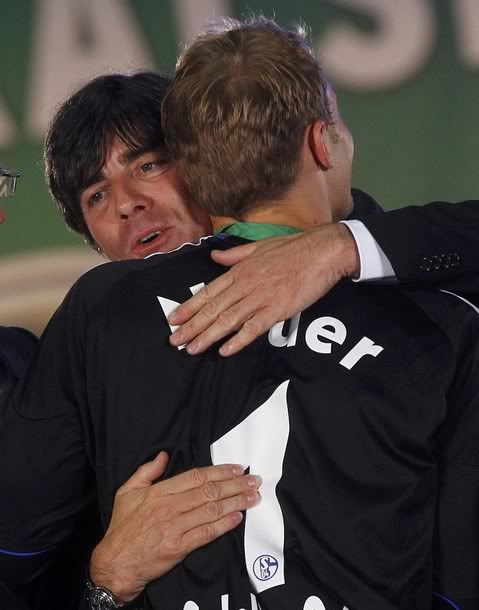 Bundestrainer and his #1 for the years to come. :) let us hope so.
Bundespresident. manu is awkward enough.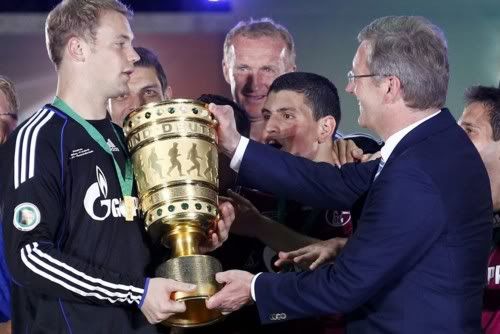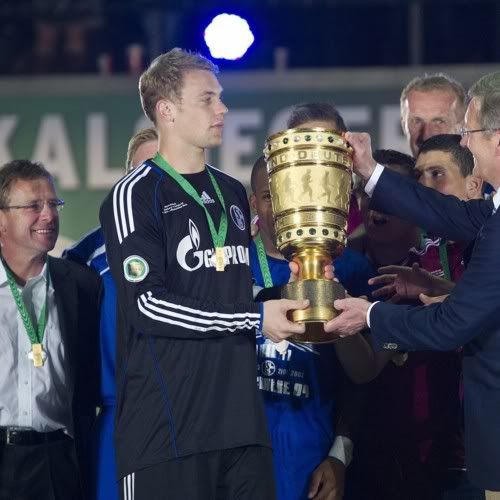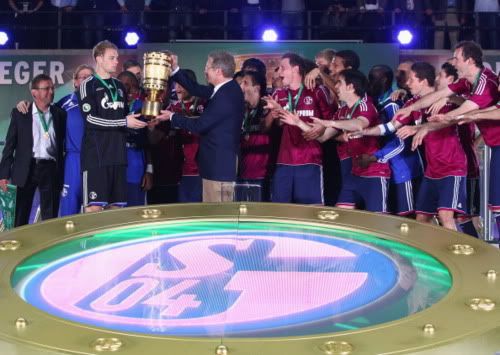 benni in admiration.
for the last time. he gives up wearing his ever loyal undershirt ;)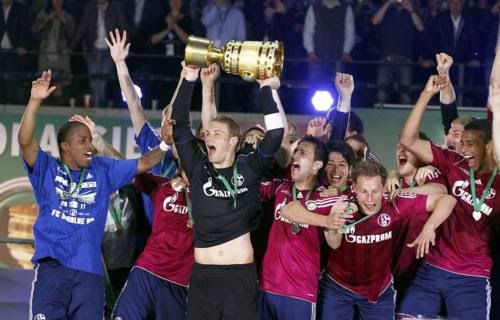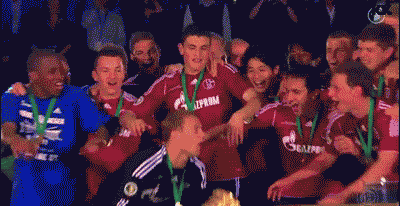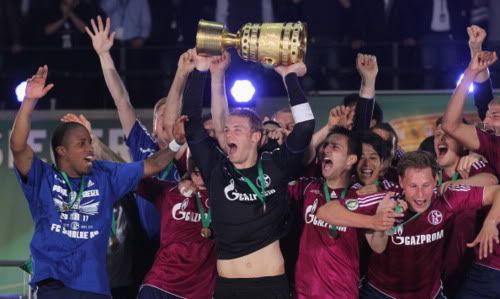 looks like some cunning culprit is lifting his shirt. not that im complaining.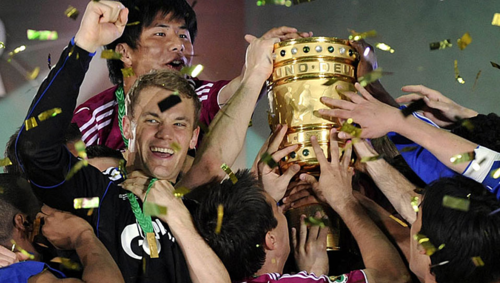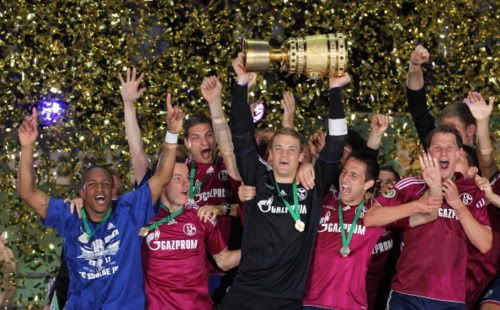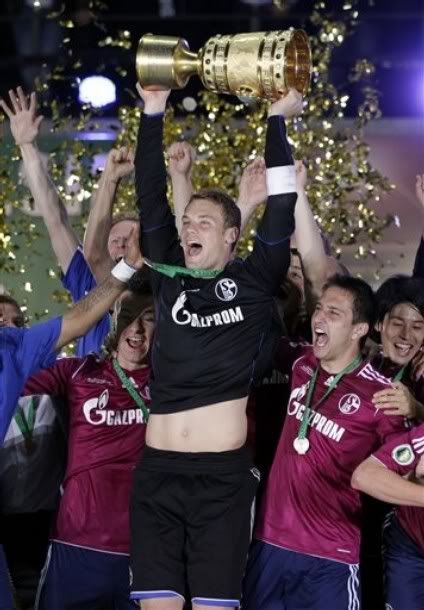 im happy when he is happy. no. seriously.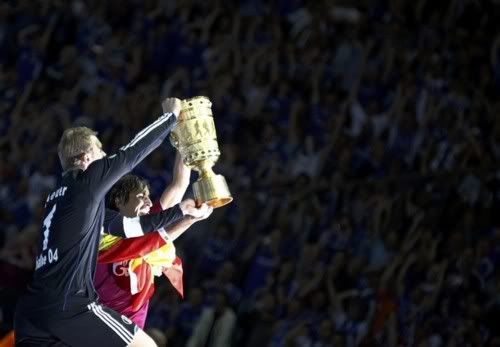 Raul showing how a (R)eal Captain should pose with the Cup. Manu learns closely.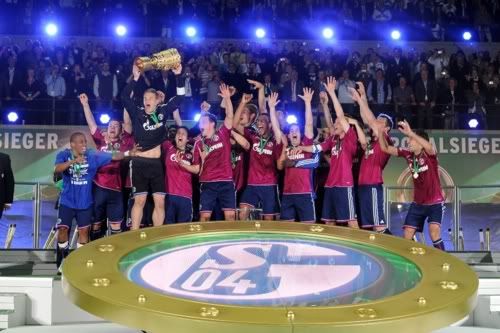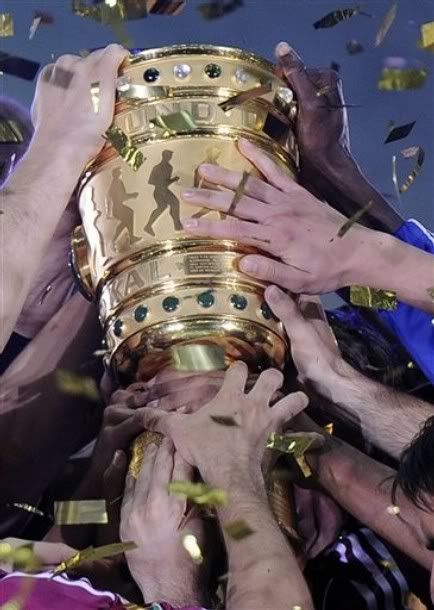 X wish X were this cup.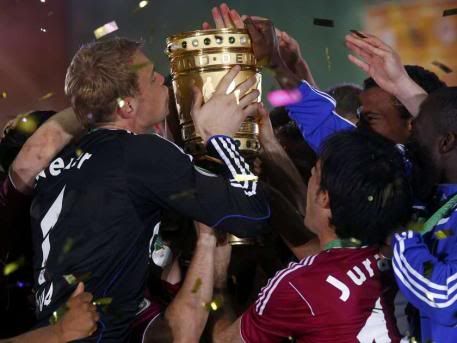 lol XD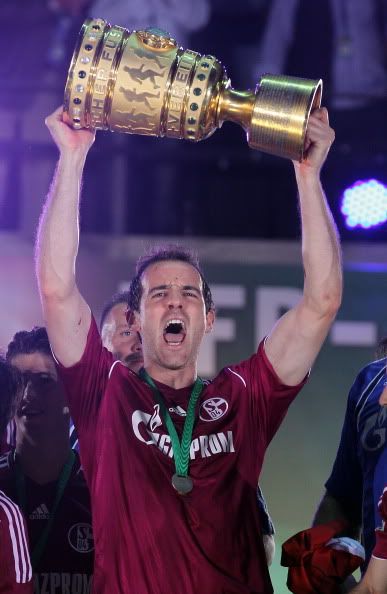 Metze.
The man who has won pretty much everything a footballer ever wishes to win.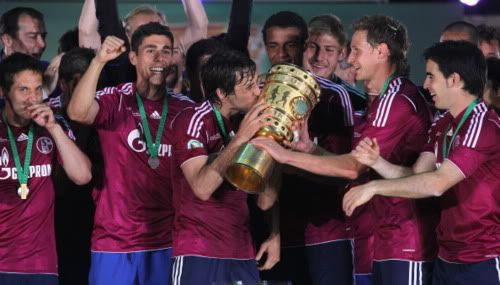 and now he is experiencing it the German way.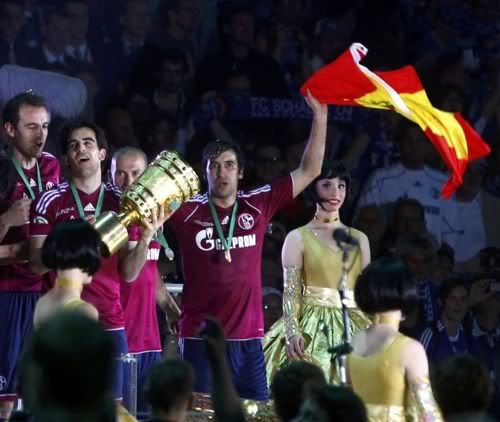 Gracias!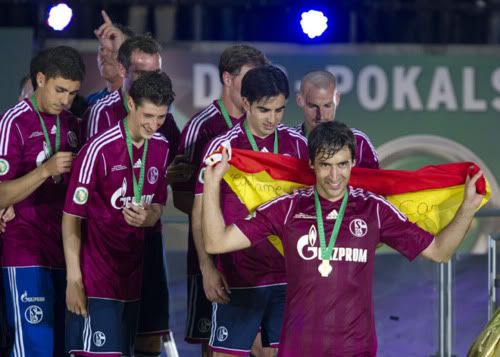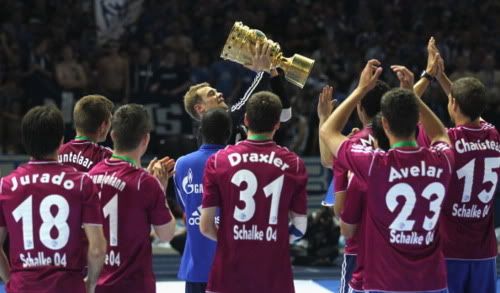 i hope i will see this happy man in the many more years to come. lifting many more silverwares he so desires and deserves.
the J-Pop guy. XD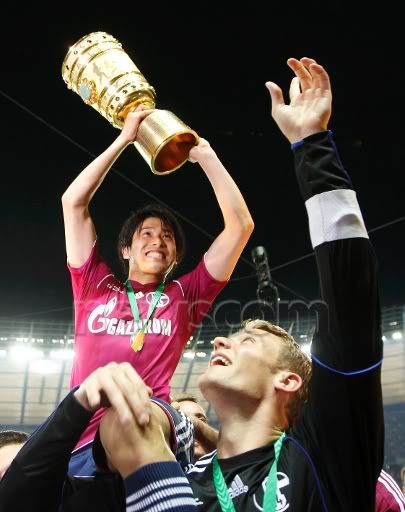 its no secret. i want to be Uchy in this.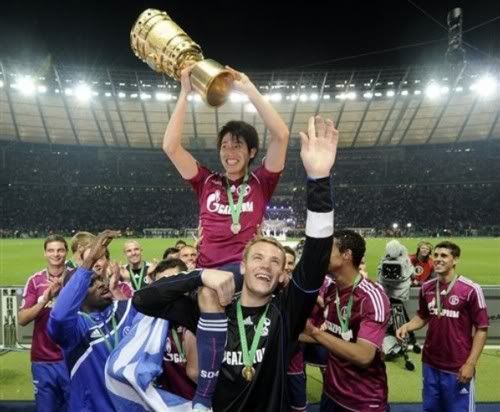 Uchida-sama und Herr Neuer.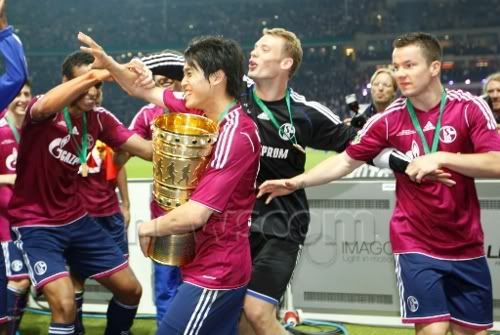 i want to see this in the NT again. negl.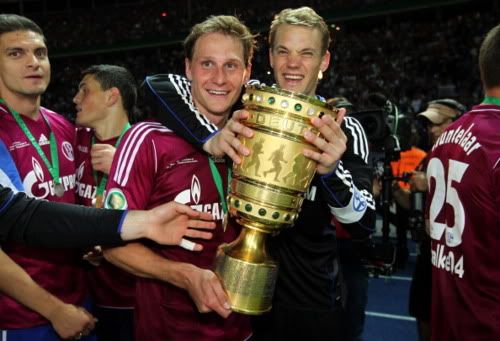 this reminds me of the UERO 2009 U21 where they also won and posed together with the cup.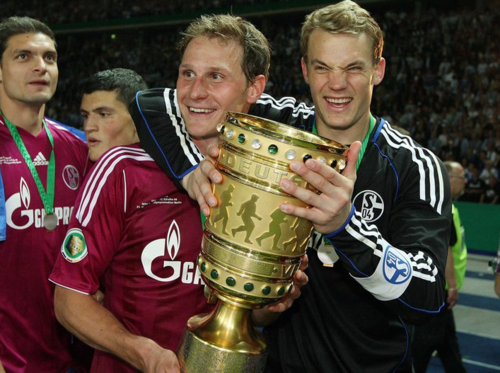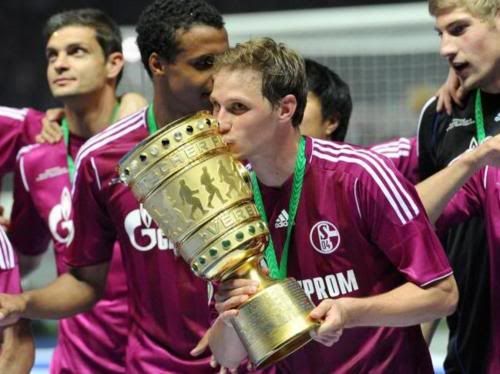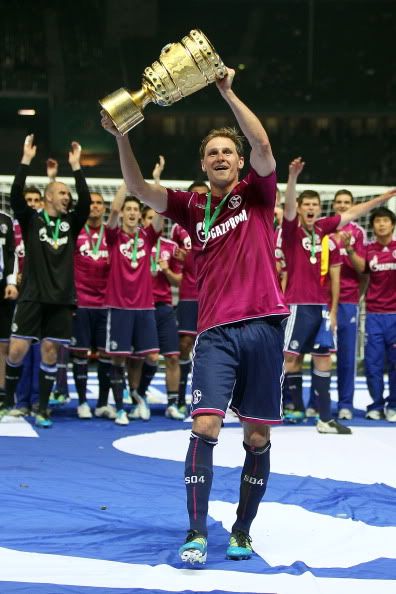 ADHD Benni.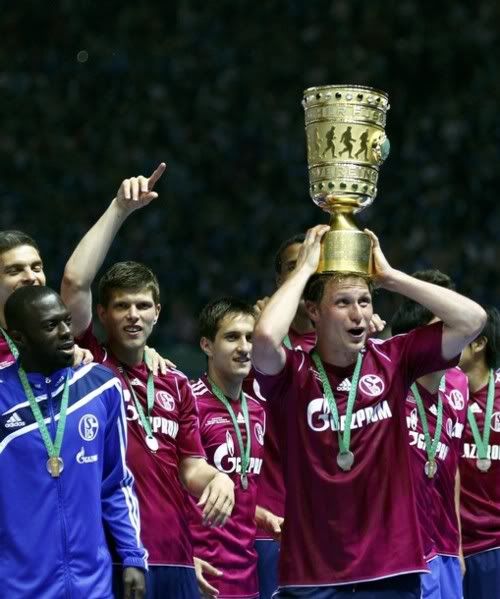 now i imagine him and Thomas Muller would make a perfect comedy pair in Mannschaft.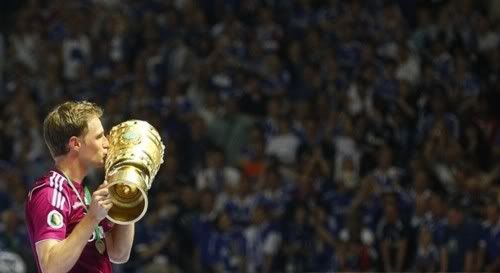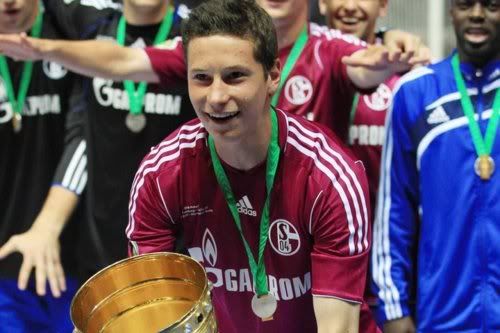 Farfan
seriously my respect towards this man has punctured the roof of the sky. a footballer should celebrate football as honest as how this man does it.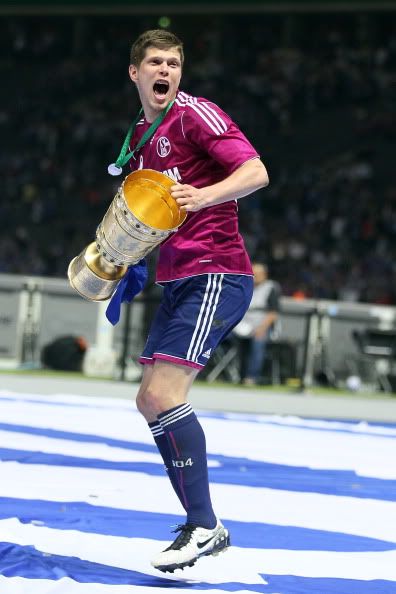 Still. The Prancing Dutchman.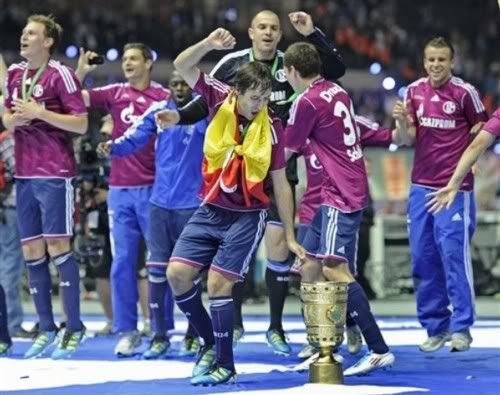 doing mariachi around the cup is the usual ritual in Spain.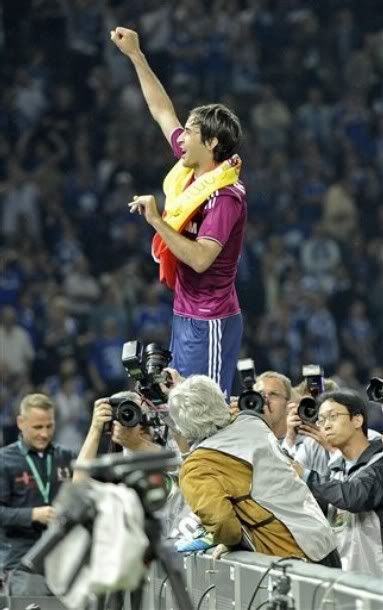 he is pretty much done in Spain. and now its like he is conquering Germany.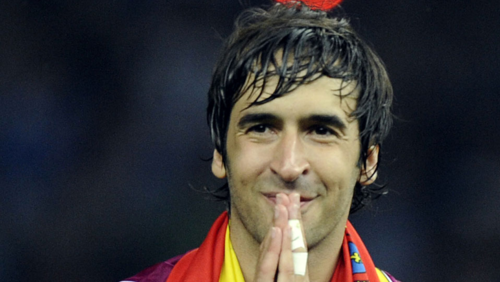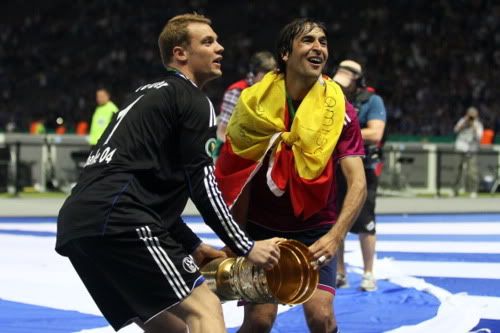 the two captains continue abusing the cup.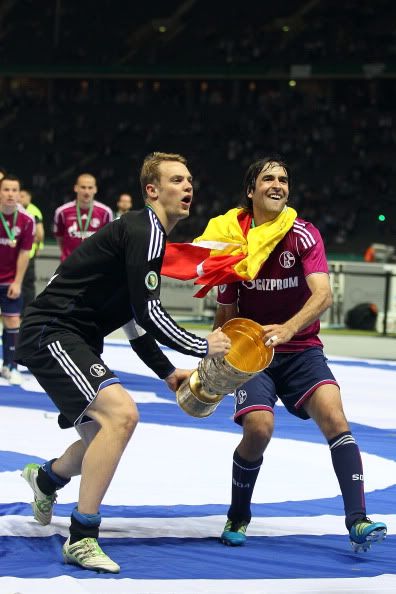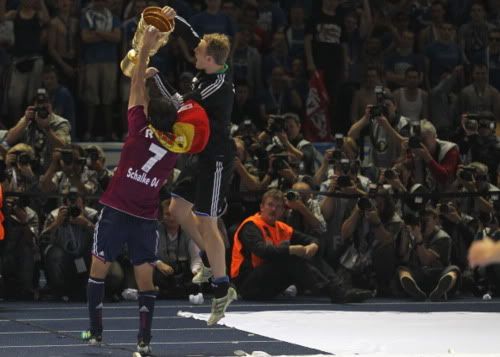 Manu: "no this is my cup. im the real captain"
Raul: "but i want this cup too"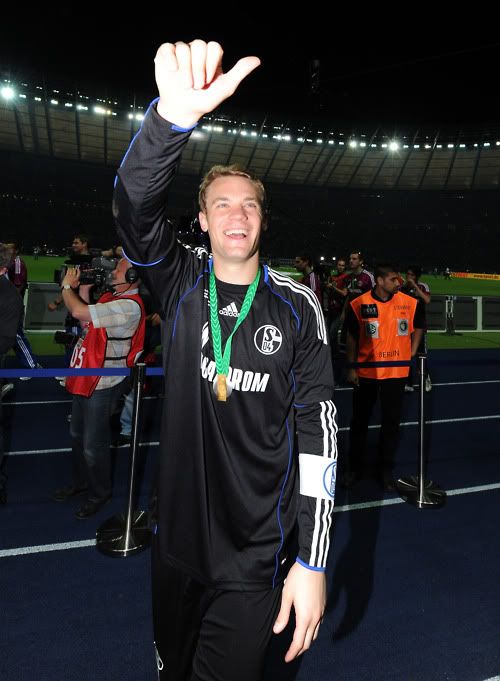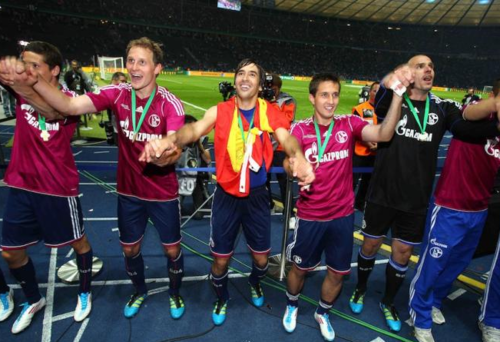 among other flag bearers - Papa with Greece and Farfan with Peru.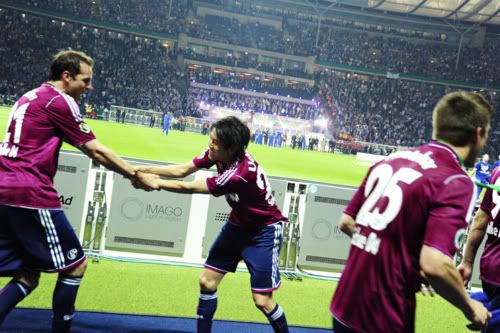 Tug of War.
what is wrong with this team?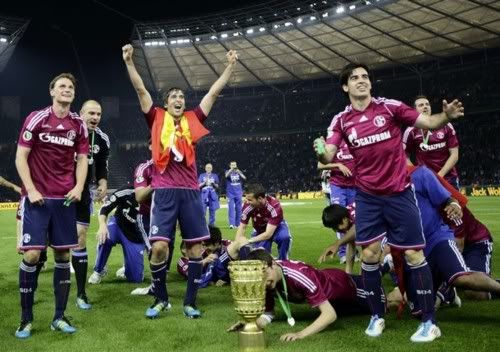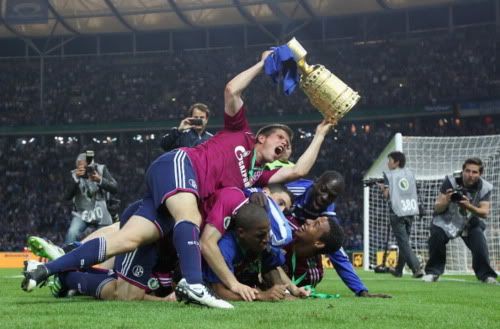 The Collapsing Dutchman.
can i marry this photo?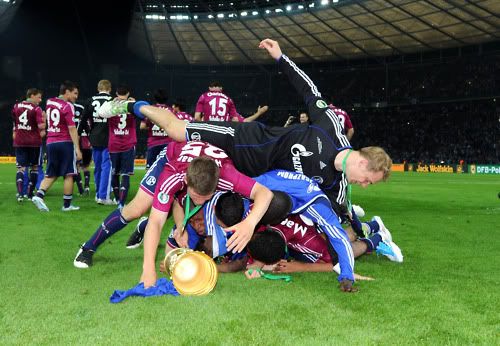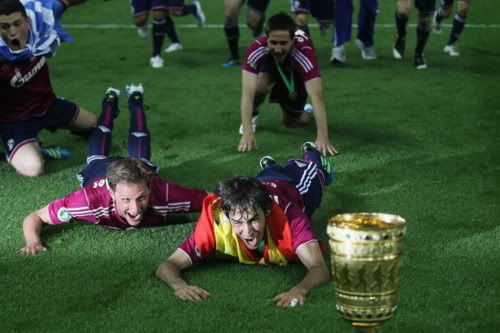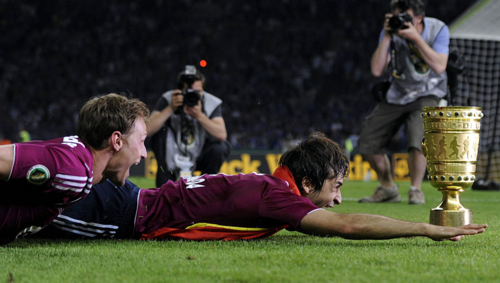 Raul simply leads every agenda in the programme.
its not like everyday we can witness a goalie diving inappropriately.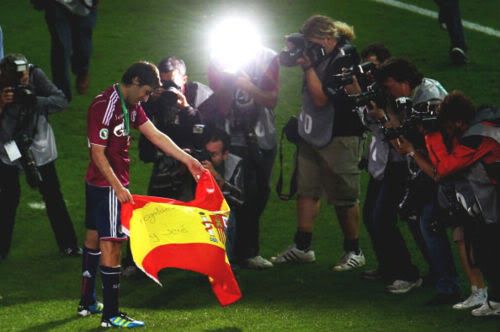 A genuine Spaniard showing his original moves.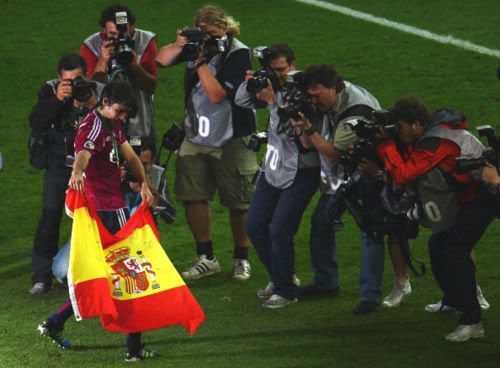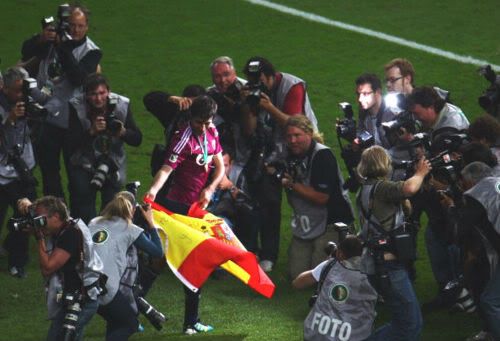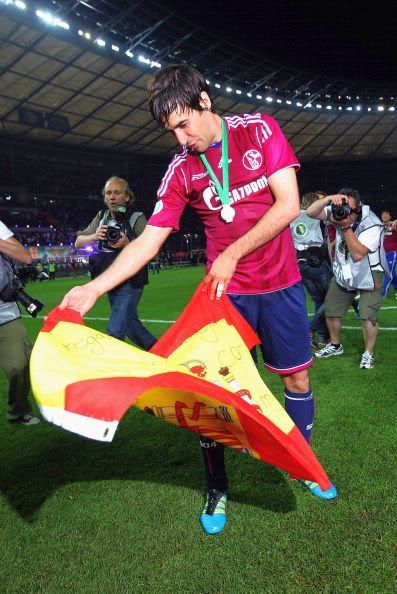 nope. Sergio Ramos can't top that.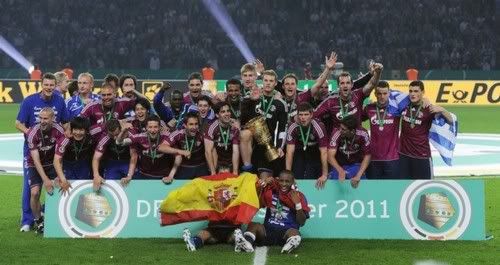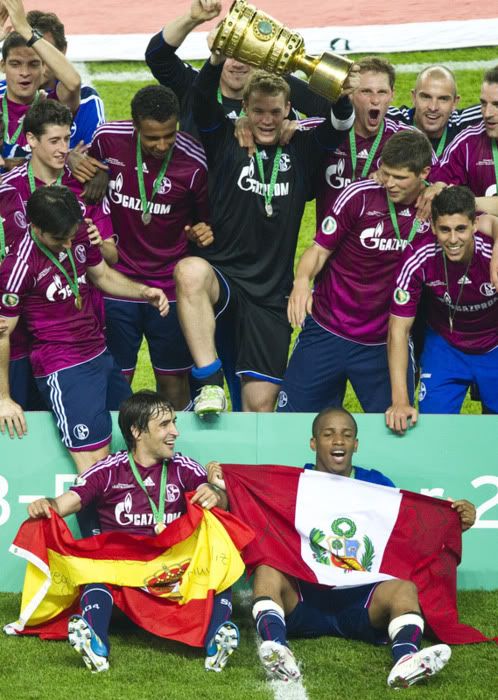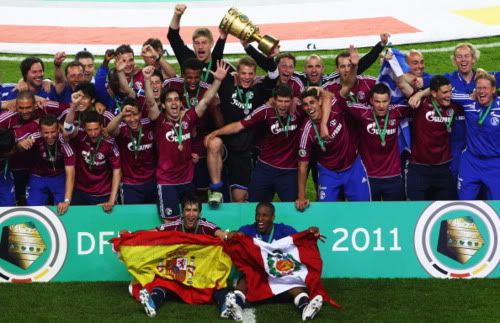 photogenic Benni is very photogenic.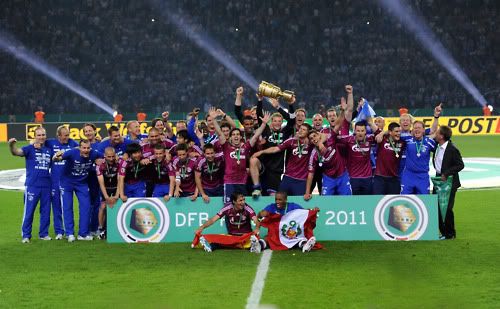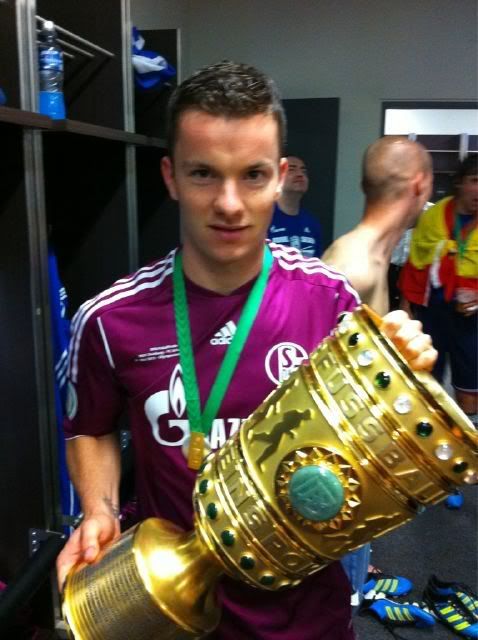 Baumie takes us, i mean the cup in the locker room.
an ADHD Spaniard and his Peruvian friend thank you for your precious time.