UEFA ban Abidal t-shirts


Real Madrid and Lyon have been told they will not be allowed to wear t-shirts wishing Barcelona defender Eric Abidal well before their Champions League tie at the Bernabeu on Wednesday.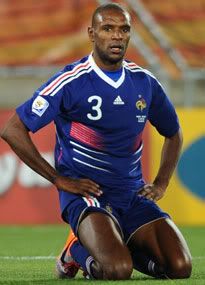 Abidal was found to have a tumour on his liver earlier in the week and he will have surgery to remove this, with the procedure now brought forward to Thursday.

The two clubs had appealed to UEFA to relax a rule which forbids any emotional slogans being worn on clothes at Champions League games. But European football's governing body refused to make an exception.

Barcelona confirmed on their official website that the former Lyon, Lille and AS Monaco left-back, 31, will have surgery earlier than initially expected. At present it is not known how long the player will be out for or if he stands any chance of playing again this term.

President Sandro Rosell said: "Barca is 100% behind Eric Abidal. Health is more important than anything else in life. Abi, Barca loves you."

http://soccernet.espn.go.com/news/story/_/id/894849/lyon-and-real-madrid's-eric-abidal-t-shirts-banned?cc=5901

UEFA is once again making a decision that does not make sense. It would help football more if they left the players wear the shirts, showing that they can forget fierce rivalries when someone needs help.