20 years ago today, March 2nd 1991, whilst I and many of you were probably just mastering the ability to walk and kick a ball around the garden, a certain Mr Ryan Joseph Giggs was stepping onto the field at Old Trafford to make his first team debut against Everton. It wasn't the greatest debut ever as Utd lost 2-0, but he made up for it when, in his first full start, Giggs scored his first ever goal in a 1–0 win in the Manchester derby two days later.


So in honour of the player who yesterday came on for his 606th league appearance to match the record of Sir Bobby Charlton, here's 20 pictures to celebrate the 20 years of Ryan Giggs' career



He's been playing football and celebrating since he was only a kid ...




Giggsy might have been playing football since he was a child but he knows not every child has that opportuntiy and so works with kids for Utd's charity foundation:




As well as being adorable with his own kids ...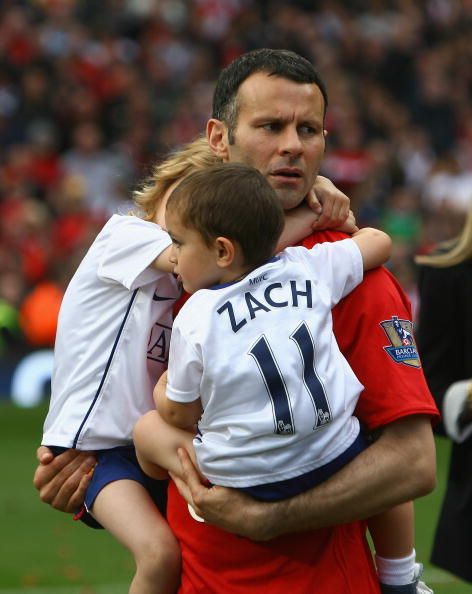 He also has a lot of awesome friends ...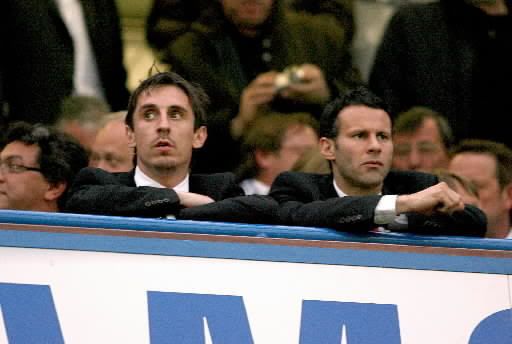 And the odd enemy too ...




He can rock the Utd kit, whatever design it is ...




But he also likes to get out of it occasionally too ...




He's also popular with the ladies too ;)




Though we all know who he goes home to at the end of the day too ;)




He's not half bad with a duster either ... but you have to ask nicely




When he's not got a duster in his hand though, he's usually got his hands on a trophy or two




He's just waiting for you to call now and congratulate him for 20 awesome years with Utd