DANI ALVES ADMITS TO BEING
THE OBJECT OF RACIST INSULTS IN SPAIN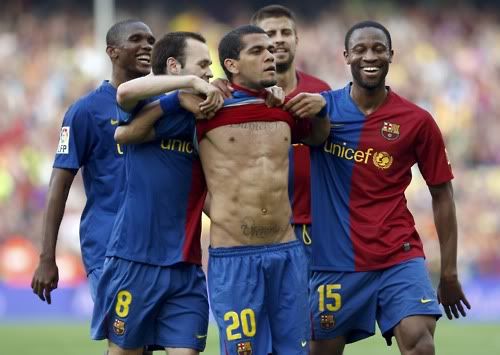 08/02/2011

Daniel Alves, footballer of FC Barcelona and the Brazilian NT, has stated that "unfortunately" he has already "learned to live with" racism in Spain, and that the situation is "beyond control" in Spanish stadiums.
"I've been living with racism every single game, but I don't get offended anymore. The fans yell at me and call me monkey" said the attacking right back in an interview that was published in the Sao Paulo internet newspaper "Folha".
Alves laments that racism in Spanish football is something "beyond control" and that he thinks "it will never be fully eradicated", despite efforts on part of the clubs and the Spanish Liga.
"I suffered many episodes of racism in Spain. Unfortunately, I learned to live with it. At first it angered me a lot, but I've learned not to give it too much importance", said the Brazilian, who at the moment is in Paris with his national team, preparing the upcoming friendly against France.
Alves also stated that his family feels "saddened" when they hear racist booing directed towards him, but also that he is not going to make an official complaint about it because he's trying to "put some distance between himself and those incidents". He also adds that those fans are completely uneducated. During an away game in the Espanyol stadium, in April 2010, he suffered harsh racist insults, even though the referee didn't make any note about it.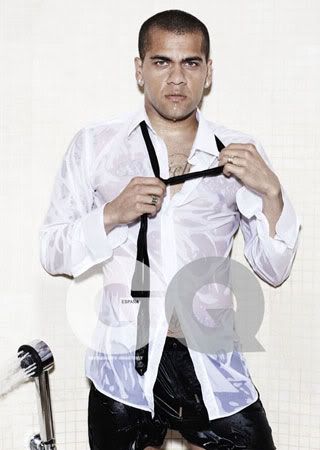 The 27-year-old blaugrana footballer said that his next objective is winning the 2014 World Cup – which will take place in Brazil. "I am going to work hard in the best way possible in the next four years so that I'll be fit for the WC. We did an amazing job this last WC, but what we didn't win the title".


source (El Mundo Deportivo): http://www.elmundodeportivo.es/gen/20110208/54111732071/noticia/dani-alves-se-siente-victima-del-racismo-en-los-estadios-espanoles.html

I dunno what you guys think, but he deserves a HUGE PICSPAM.


(crossposted to _fcbarcelona)