What's this? Why, it's a Chelsea post not centred upon dissing the club or remarking how it's a Mickey Mouse club with no history! Shocker!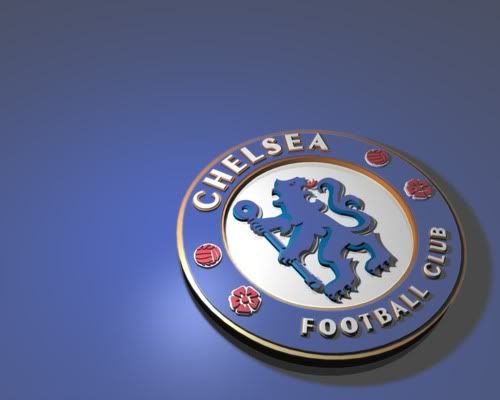 Right, so I had my worries about our game with Sunderland at the Stadium of Light last night, considering how they turned us over 3-0 at Stamford Bridge. But, after an initial blip when we went 1-0 down, Chelsea took the intiative in what turned out to be a thrilling 4-2 win. Lampard equalised with a penalty

after Ahmed Elmohamady tried to climb over Ashley Cole in the box. Then Sala Kalouuuuuuuuuuu put us 2-1 up, before Kieran Richardson equalised (meh). Chelsea then pretty much threw everything and his dog at the Sunderland goal, and it paid off, with a John Terry volley when Craig Gordon parried Lamps' rebound. And then, to seal the win in extra time, Man of the Match Anelka scored our fourth.

Sooooo, a coupla pretty Chels pics from the game, then let's talk tactics!!!



Thank the footballing gods this was one of Lampard's "legendary" penalties and not one of his "oh dear" ones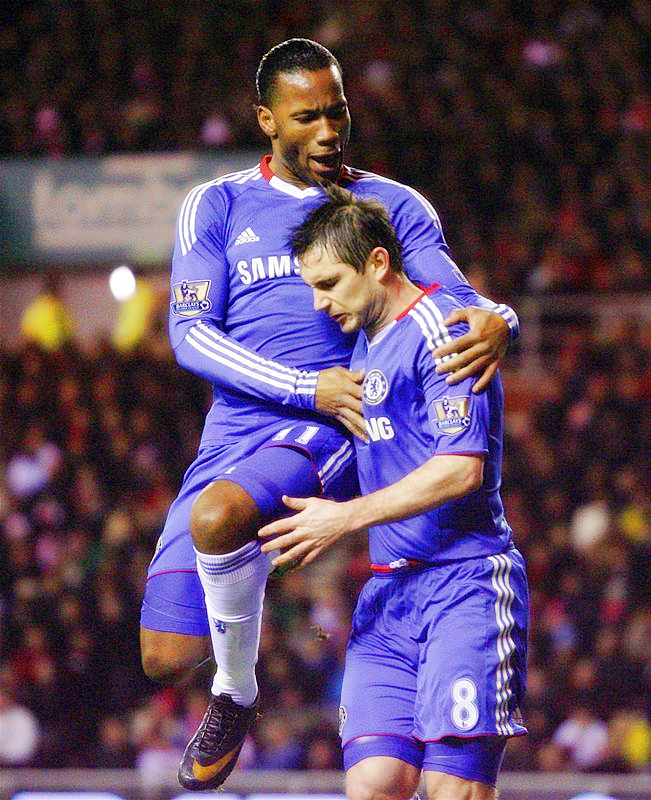 That's why we all love Salomon Kalou! (how skinny is Sala btw?!) But anyway. I bloody love Sala and am so proud to have him on my team. He's scored 7 league goals now, and will finish the season with something like 10, which, considering he's a squad player, is not shabby at all. Chelsea fans need to stop dissing him, it really irks me. Like yesterday, loads of "oh I can't wait when Torres starts so we don't have to deal with Kalou" type tweets were coming up on my timeline and it f_cked me off something awful. Kalou has been with our club for a lot longer than Torres has, he's proved his worth time and time again. Torres has only just swanned in, stop pre-emptively bumming him pls.



Group hug after Anelka's goal. I'm proper proud of how hard he worked yesterday, he played, oddly enough, like an old-fashioned centre mid player, laying very deep and creating tonnes of chances for Didi.

ok, so, The Guardian wrote a less-than-impressive #GuardianExclusive article about the attacking options that Liverpool's ex-prodigal son can give Chelsea:


What options does Fernando Torres give Chelsea?
Fernando Torres's £50m arrival at Stamford Bridge could prompt Carlo Ancelotti to stray from the tried and tested 4-3-3 formula that helped Chelsea to the Double last season. Both Torres and the man he will eventually replace as this team's attacking talisman, Didier Drogba, will expect to play in the months ahead. Ancelotti must conjure a formation that gets the best out of both. There are various approaches the manager could adopt.


Chelsea's possible 4-4-2 system.
There is scope to take on a conventional 4‑4‑2 with Torres and Drogba as an orthodox front pairing, Florent Malouda on the left and Ramires or Michael Essien – neither of whom feels like an ideal right-winger – on the right. Perhaps significantly, Drogba claimed in his autobiography that he enjoyed playing with Andriy Shevchenko in a duo that allowed him to share the burden of work. Torres, likewise, has struck up an understanding with David Villa with Spain and excelled for Liverpool against Chelsea at Anfield in November when paired with Dirk Kuyt.


Chelsea's possible diamond formation.
Similarly, Ancelotti could revert to the diamond formation he pursued in his first few months in England, asking Malouda and Ramires to sit slightly narrower either side of Essien or Mikel John Obi in an anchor role, Frank Lampard at the tip and the full-backs to provide the width. The problem, of course, is that the diamond stifled Lampard last season, with the midfielder lost in a cluttered midfield and starved of space into which he could charge.


Chelsea's possible 4-3-3 formation.
One suspects, however, that Ancelotti's instinct will be to tweak the system that worked so well for him last season – if not quite so successfully during Chelsea's dismal recent run – and thereby avoid falling into the trap of switching the entire formation to accommodate a big‑money arrival, as José Mourinho had to with Shevchenko in 2006. The Italian has spoken of his reluctance to ditch a formation players have grown so used to, which could mean Torres playing through the centre of his forward trident with Malouda on the left and Drogba asked to drift wide. That may sacrifice some of Drogba's more predatory instincts, but it may benefit the team's rhythm overall.

The Ivorian has edged wider naturally this term, perhaps as a result of the bout of malaria that sapped his energy as winter set in and denied him the explosive pace that once laced his game. Certainly, that goes some way to explaining the relatively small number of goals he has scored compared with last year. He is often caught drifting deeper or wider these days, and could always interchange with Torres if required, swapping to ensure one of the team's predators is threatening the six-yard box. Regardless, the fall guy still appears to be Nicolas Anelka who, unless Malouda's form deteriorates yet further, may now confront a bit-part role in the Champions League and become key for the FA Cup, in which Torres is ineligible.
#GuardianExclusive
Sorry, but I am far from impressed by this joke of a piece of "reportage", it's shitty, slack paint-by-numbers football journalism. I have a couple of problems with these formations, chiefly that they completely omit Chelsea's best player last night - Anelka - and assume that Torres will immediately just slot into Chelsea (a big ask of anyone). I mean, I get that having shelled out £50mill of his money laundered legitimately earnt oil money, Roman will want to see Torres playing regularly. I get that. But, Chelsea is a team that is used to 4-3-3 -switching to-4-5-1 against the more gruelling sides like it's a second skin. We tried to play 4-4-2 when Shevchenko was at Chelsea and whilst it suited some players (like, as the article mentions, Drogba), fine, others, it disrupted what they were used to. For example, Essien is used to anchoring the midfield, and Lampard likes being given free reign to pretty much run where he wants to. So whilst I would love for us to play free-flowing, 4-4-2 football, that's much more likely to work on football manager than it is in reality. Personally I'd quite like a 4-3-1-2 with Anelka in the hole behind Torres and Drogba, but a problem with that is that it reduces our width, which is something Chelsea rely on quite a lot. Or, another option, which I won't lie, I'm rather excited about, is to re-invent Mr Anelka is a creative midfielder (he did excel in that position last night)! lol then we'll bung 'im in midfield, have Torres playing off Drogba and yeah. But, again, it sounds good in theory, a player of Anelka's skills playing in midfield, but the fact is that he's used to playing upfront, and managers have tried to employ forwards as midfielders in the past and failed miserably (a random example I can think of is when Spurs bunged Robbie Keane in midfield and they lost like 4-1 to Newcastle at home or something). Hmmmm. Anyway, only time will tell and Torres could very well prove me wrong, so here's hoping!

I'm proper stoked about the signing of David Luiz though, we've needed a defender to partner JT at centreback ever since Riccy departed, so yawy!

Oh and Arsene Whinger blasts Chelsea's big-spending, the sky is blue, etc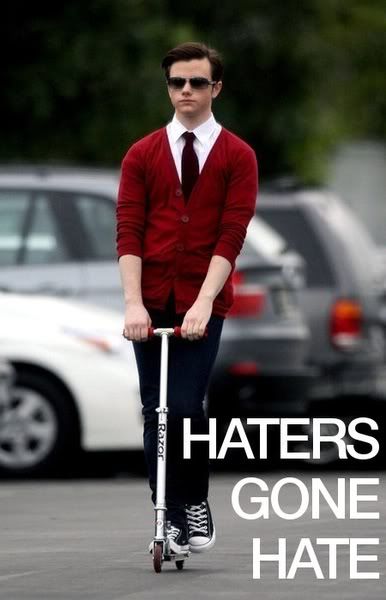 Anyway what do you think guys? And by that I mean what do you think about our game yesterday and the upcoming formations we'll employ. If you're here to rag on my club with oh-so-original quips along the lines of "Liverpool asked Chelsea to pay in cash. We don't take plastic" and other hilarities, well, I'm sure you all have tumblr and twitter accounts for that :)