Brazil NT 2011/12 Home and Away Kit


The Confederação Brasileira de Futebol and Nike have officially launched the Brazil 2011/12 home and away kits that the Seleção will wear for this summer's 2011 Copa America, FIFA Under-17 World Cup and FIFA, Under-20 World Cup (both pending qualification). The Brazil Nike 2011/12 home jersey is slated to be worn for the first time in competion on February 9th when the Seleção meets France in an international friendly at the Stade de France.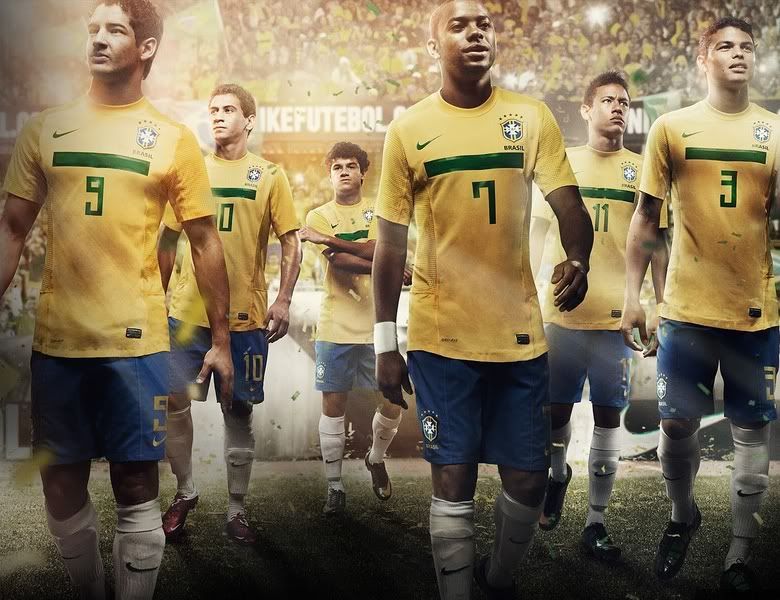 It's been rumored in the Brazilian press that a Brazil 2011/12 third kit is slated for launch before the Copa America kicks off in July.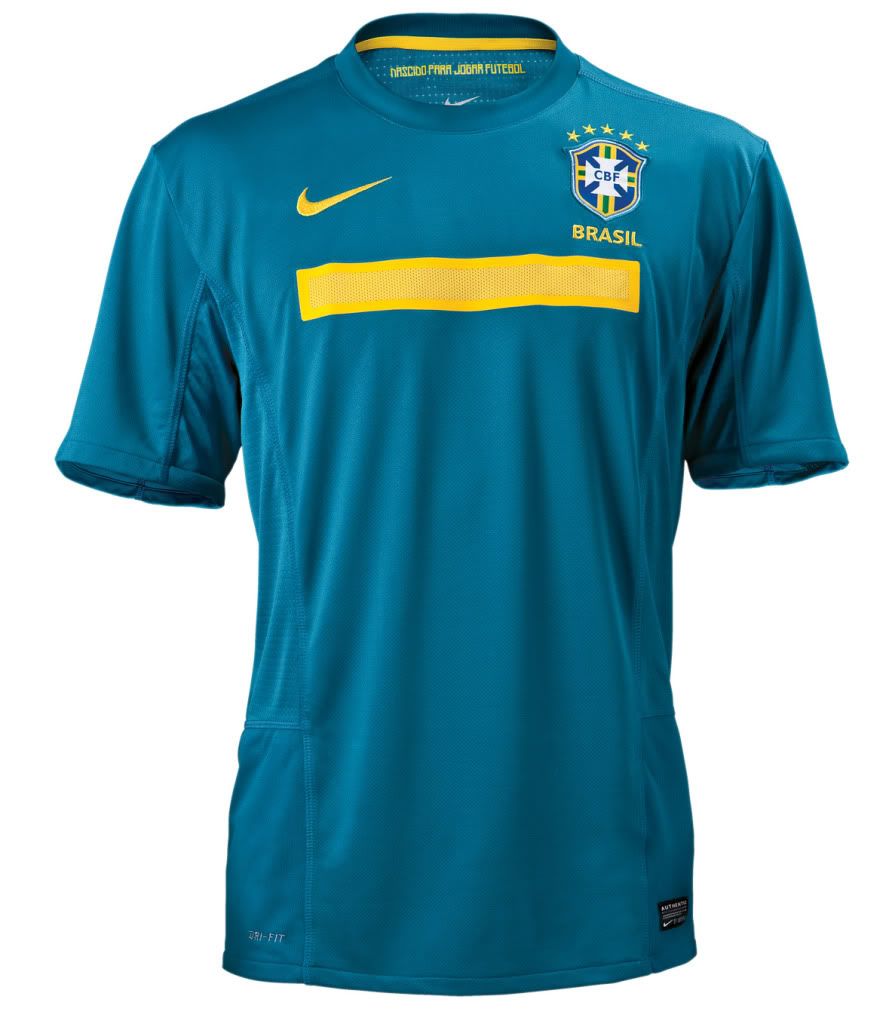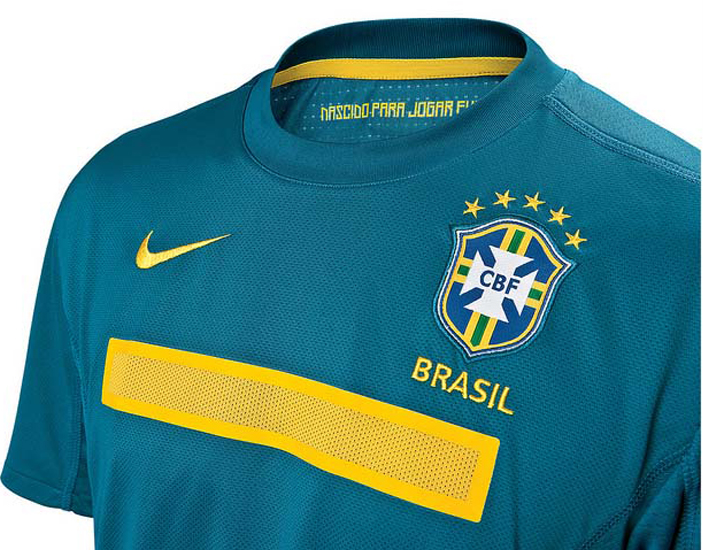 According to Nike the new Brazil kits have the following features:

• Crew-neck design provides a comfortable, non-restricting fit.
• Bonded hem offers a streamlined look that reduces the irritation caused by chafing.
• Dri-FIT fabric to wick sweat away and help keep you dry and comfortable.
• Considered Design* for high performance and low environmental impact
• Team crest on the left chest is heat transferred for a bold way to show Brasilian national pride. Inside of crest there's the canarinho bird - brazil team's nickname- embroidery
• Patriotic screenprint graphics of "Brasil" on the back and the Brasilian flag on the inside of the neck and the phrase "Nascido pra jogar futebol" (Born to play football).
• The stripe on chest is a refer to the indians who used draw it in his body before the battle for "close their body" to the enemys attacks.

and there's a video




source here and here





looks like training jerseys