So, as some of you may be aware, there was a few little FA Cup games today, no biggie just a couple of little known teams - Manchester Utd and Liverpool - played earlier and I thought I'd share with you a picspam from the game ...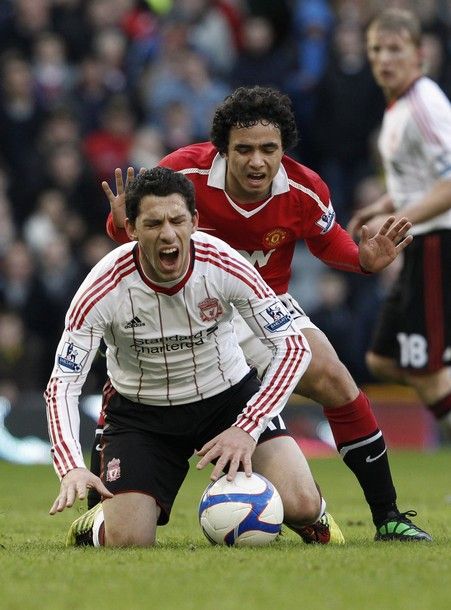 Chicharito started us off by praying that Torres would go more than a minute without being a spoiled brat ...
Fortunately, Nando hadn't even had a chance to get started before Dagger took offense to the way Berbatov was staring at him and decided to give him a hard shove that would have propelled him out of the ground if Berbatov wasn't so strong and able to resist by dropping to the floor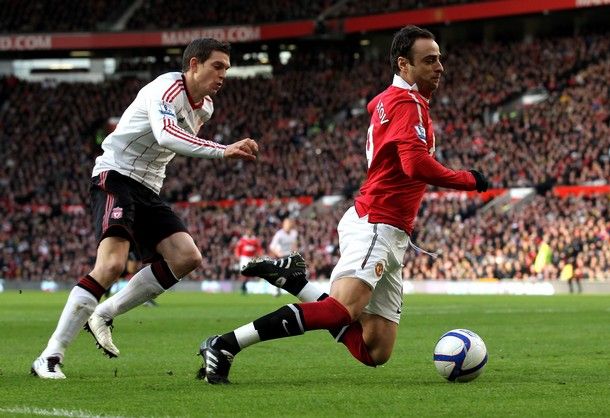 Howard Webb decided that such bullying should not be permitted but he's not a fan of the naughty step or time out and decided we should have a penalty. For some reason, some of the Liverpool team weren't happy ... I can't think why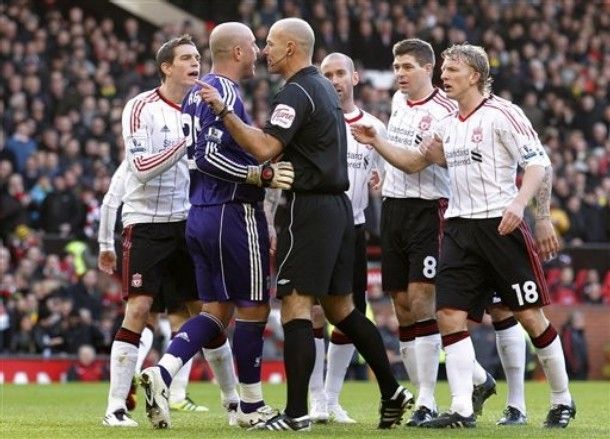 Unfortunately Wayne wasn't around
to put it into Row Z
so we had to resort to plan B and have Giggsy take it instead ...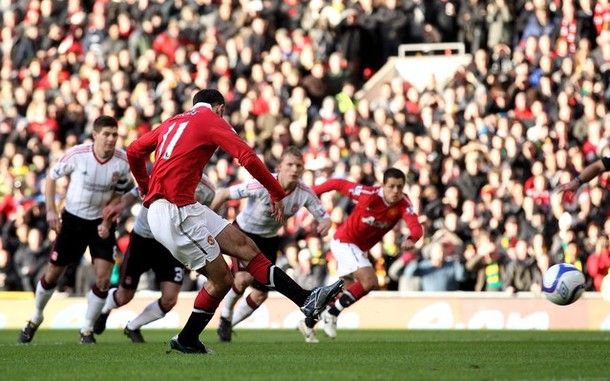 It seemed he missed Rooney's penalty masterclass because he managed to get it in the net - something that everyone else was quite pleased about too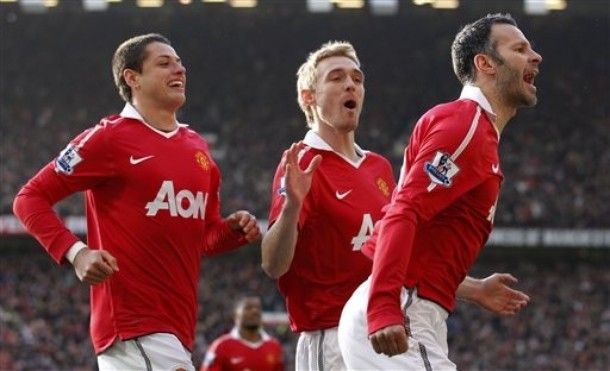 The game continued for a bit longer in your average football way - both teams would try to score while the other team tried to stop them ...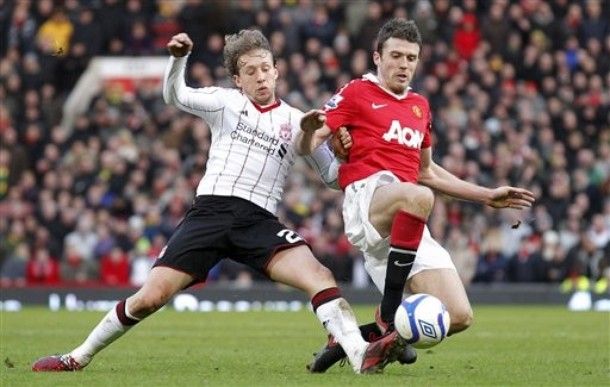 Then Gerrard tried to pick on Carrick which Howard Webb was not happy about and decided that if he couldn't play nicely with the other boys on the pitch, he needed to go into time out.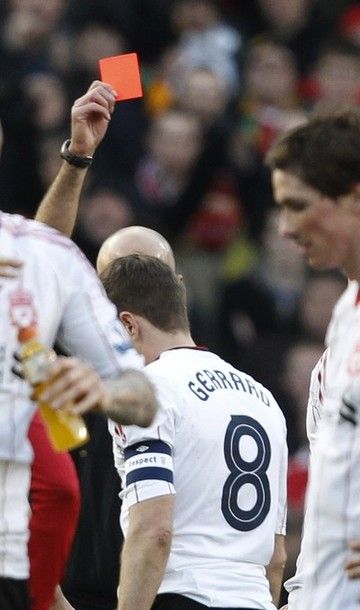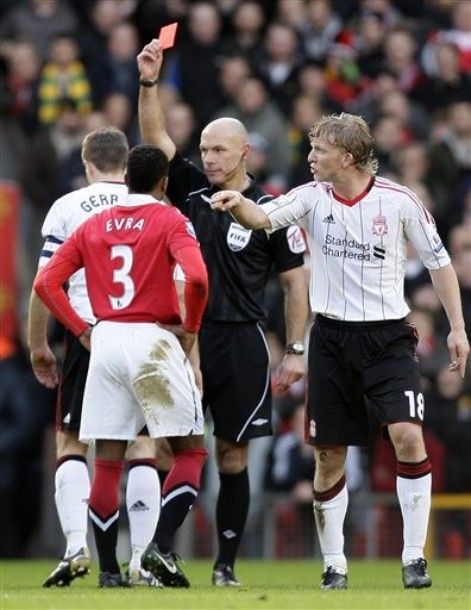 Again, for some reason The Liverpool players weren't happy ...
But everyone got on with it and carried on with the running round, trying to get the ball in the net ...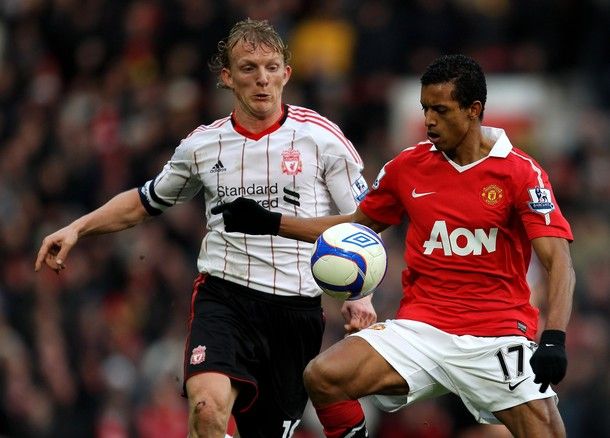 Nando's usual hug buddies Vida and GNev weren't around to play with him today so he decided to try and make a new friend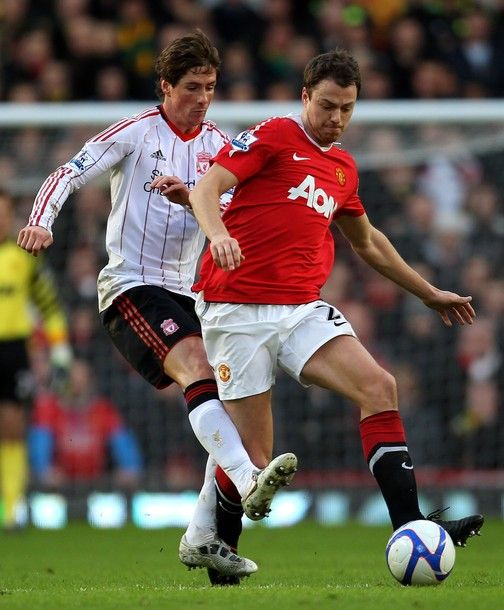 Fergie even tried to be helpful by showing them where to go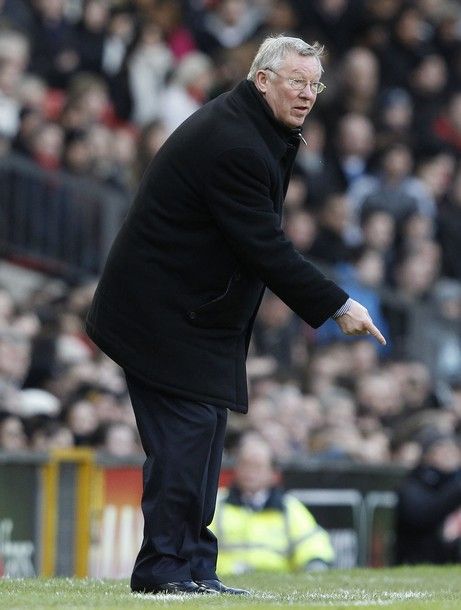 The Liverpool bench were less helpful and just let them all run around in circles
But when Jonny turned him down he decided that enough was enough and he was giving in and going to find someone who would hold his hand and be nice to him
Then some new guy turned up
Pepe wasn't sure why, he didn't even know if he went here
But the Scousers didn't like him and decided to chase him anyway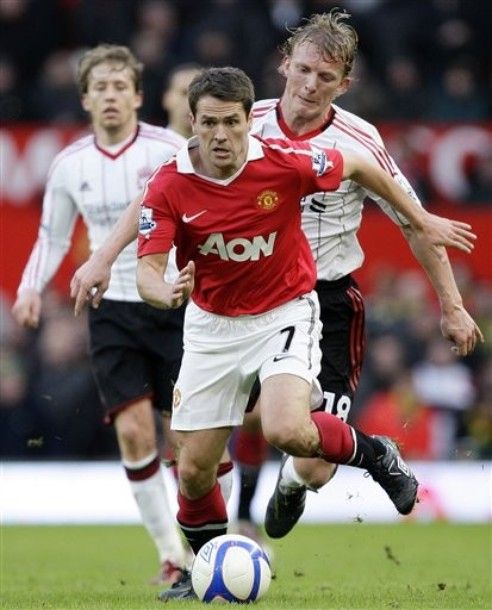 Kenny was not happy with this meanness and wasn't happy when the final whistle went