Sooooooo, now that X-Factor is over and yours truly has sobered up from the two vodkas she had (:p) lettuce reminisce over something else that occured in the capital today: only the London derby between Spurs and Chelsea!!!! Fierce rivalry is fierce, jsyk, whilst it may not count as one of the biggest English football rivalries (or even the biggest in London), there's more than enough spice between these two teams to service a Chinese restaurant for one night. After all, the Spurs-Arsenal hatred is 'cos they're both teams in North London, the Chels-Arsenal rivalry is because we're frequently contending for the top places, but the Spurs-Chels hatred is because (amongst other things), both teams are just, bloody, there. Might as well hate 'em :-p

Going into this game, Spurs were on form (11 points from last 6 games), Chelsea were shockingly shite (5 points from last 6), and the days when we used to be able to go to White Hart Lane and swagger away with the three points (leading to the "Three Point lane" nickname) seemed a distant memory. But, as you all know, form book goes out of the window in derbies like this.



Chelsea manager Carlo Ancelotti had more than enough reason to worry, what with our recent shocking form.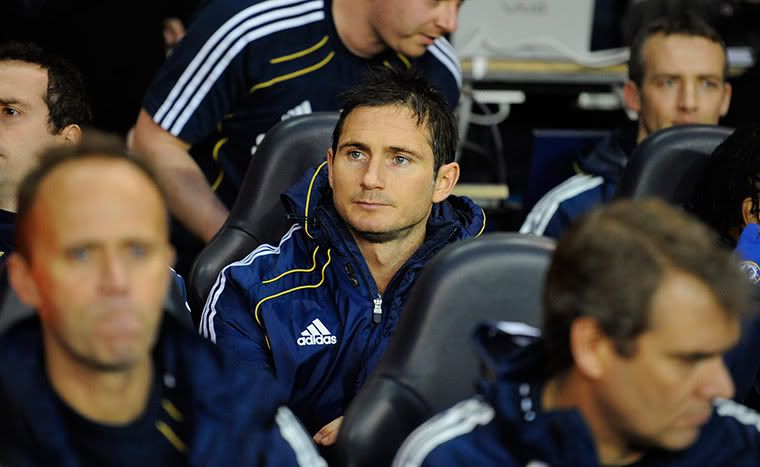 You might recognise this man. He's kind of a don.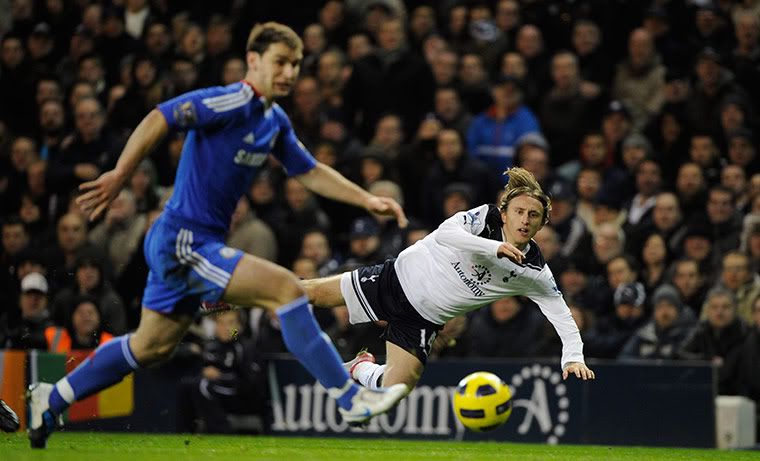 Ivanovic had a few :/ moments in defence during the first half, Luka kind of werqed him quite a bit.



I kind of think Petr Cech needed2train his reflexes to save this shot, but Pavlyuchenko's turn to score it was pretty ace. Spurs 1- Chelsea 0. I swore a fair bit. :p



The re-start. I won't lie, I love Sala loooooads, but dear god, he weren't good today. *sighs*



I think at this point in the game I went to buy a burger to take my mind off the fail. It was disgusting, worst fiver I've ever spent. I'm almost as pissed off about that as I am about Drogba's penalty miss, truth be told.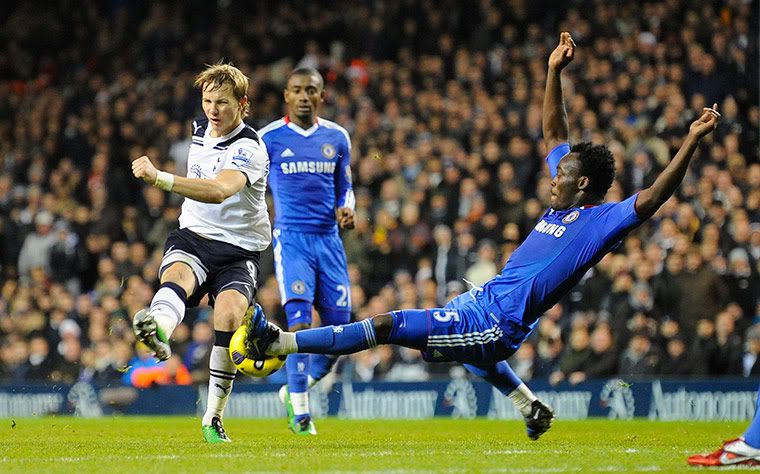 Yeah, there was quite a lot of this in the game. It wasn't as feisty as, say, the 2-1 in the 2006-2007 season when Robbie Keane was ~all up in Lampard's face~ through the whole match and JT got sent off (he does that a lot against Spurs), but still, there were some growling moments. Not that many bookings though, I think Mike Dean wanted to keep 22 men on the pitch. Which I won't lie, suited Chelsea better 'cos we were probably a bit dirtier?? lol.



Once THIS man came on, the game changed. Dawson couldn't cope with him, Michael Dawson creaked (:p) and Didi managed to equalise. Scrappy, scrappy goal, but idgaf.



Personal highlight of the match: Frankie Lamps touching a football for the first time in what seems like FOREVS. Here he is, standing near his uncle.



NEW CHELSEA BROMANCE.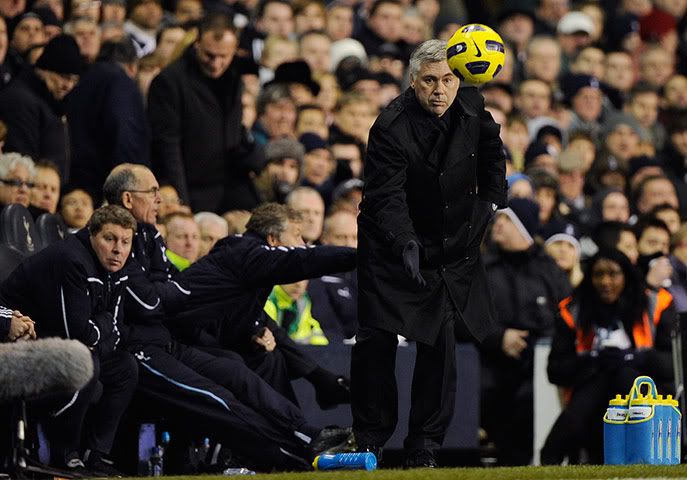 We got awarded a penalty. Drogba has a record for scoring ALL his penalties to the left, which no doubt, Redknapp had researched and told Gomes. So it was a question of go to the left, where he usually scores, or predict he'll stray...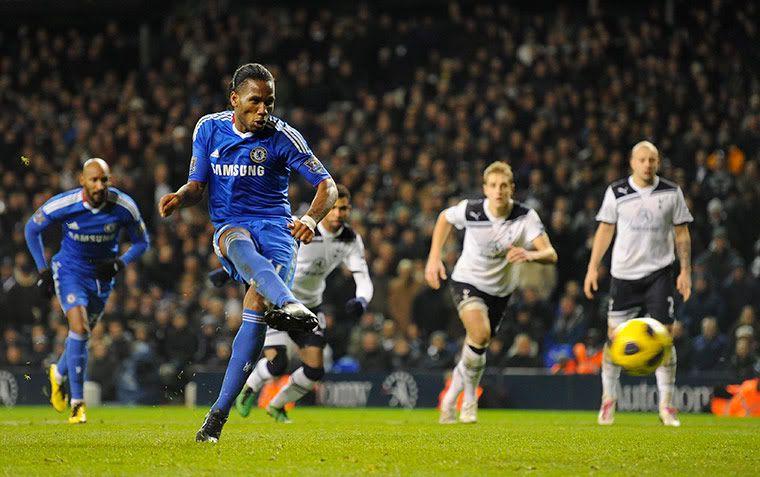 Drogba went to the right, Gomes went to the right. I was like FFFFFFFFFFFUUUUUUUUUU



Yeah, you best be sorry!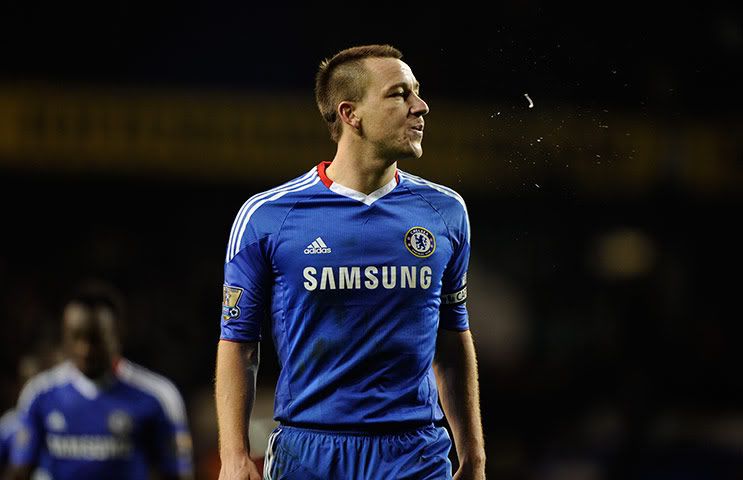 Chelseabung probably would have lost like 4-1 if it wasn't for JT. He was imperious today, I have to admit. Every time he did a boss block I was like "YOU CAN FUCK MY WIFE ANYTIME"... I need to train not to blurt shit out when I'm drunk :S

PIC SAUCE



Bonus pic is just for me, to prove to myself that Crouchie's still alive ;)


So basically, I'm disappointed with Drogba's crappy penalty, but it definitely wasn't the worst performance evar. Neither team will be THAT content with a draw but we both had enough clown-worthy moments in defence to lose, so. That's that.