Just when we thought he was finally ready to play some football, Lampsybung has gone and got injured again!! Frustration and RAAAAAGE.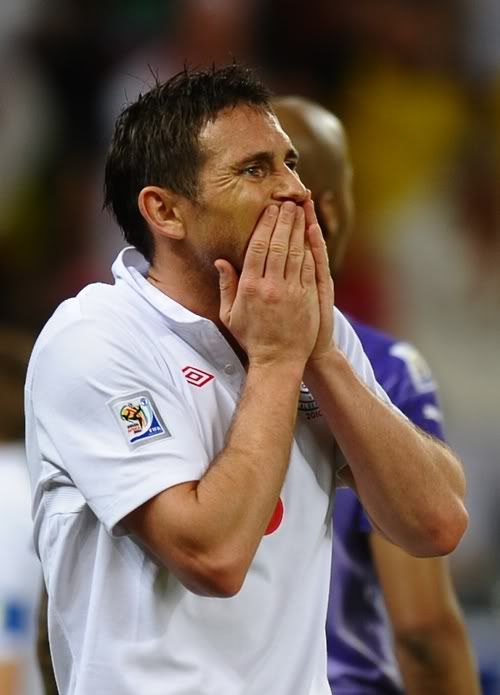 Chelsea's Frank Lampard out for 'two to three weeks' with new injury
• Club says Frank Lampard has 'fresh muscle injury'
• Injury was suffered in training on Thursday

Martin Pengelly
Frank Lampard has not played since August.
Chelsea have announced that the England midfielder Frank Lampard will be out of action for "another two to three weeks". Lampard has not played for more than two months after undergoing surgery to correct a hernia at the end of August. He last played for Chelsea in a 2-0 win over Stoke at Stamford Bridge on 28 August.

A club statement said that Lampard had suffered "a fresh muscle injury" in training on Thursday. "The vice-captain was on course for a return in Sunday's game [at home to Sunderland] but [the manager] Carlo Ancelotti announced today that the player suffered an injury to an abductor muscle (in the groin area) near the end of the session," the club said.

The Brazilian defender Alex is also out of the Sunderland game, with a knee injury.

Nicolas Anelka, however, is fit to play, having missed the midweek win over Fulham with a back problem.
sauce

Um, yeah. My reaction when I read this????



I get that it's not his fault and I really feel bad for Lamps, but, oh the frustration!!!!!!111111 What with Essien being suspended for the next three games (including tricky away fixtures to Newcastle and Birmingham), it would have been the perfect time for Lamps to slot back in. But gar, this is football.

Get better soon, you don, you!