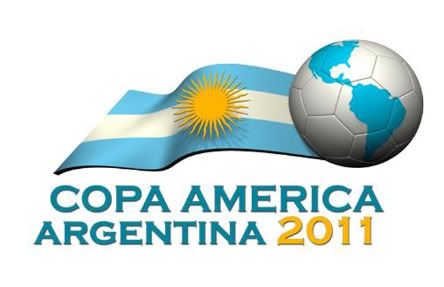 DRAW & INFO POST


Pot 1
Argentina
Brazil (Holders)
Uruguay

Pot 2
Chile
Colombia
Paraguay

Pot 3
Bolivia
Peru
Venezuela

Pot 4
Ecuador
Japan*
Mexico**

* Invitee. Replacing USA
** Invitee. Will send 2012 Olympic Team plus 5 over-age players.

17:00 hs Buenos Aires
20:00 hs GMT

Follow it live here!

Live stream here!


Estadio Monumental Antonio Vespucio Liberti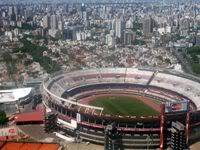 "El Monumental", Home of: River Plate
Location: Buenos Aires
Capacity: 66.449

Estadio Malvinas Argentinas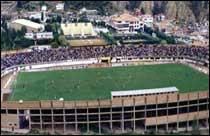 Home of: Godoy Cruz de Mendoza
Location: Mendoza
Capacity: 48.000

Estadio Mario Alberto Kempes


"Estadio Olímpico", Home of: Talleres, Belgrano, Instituto
Location: Córdoba
Capacity: 57.000

Estadio Padre Ernesto Martearena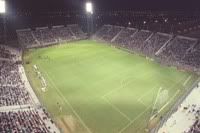 Home of: Juventud Antoniana
Location: Salta
Capacity: 20.408

Estadio 23 de Agosto


"La Tacita de Plata", Home of: Gimnasia y Esgrima de Jujuy
Location: Jujuy
Capacity: 24.000

Estadio Brigadier General Estanislao López


"Cementerio de los Elefantes", Home of: Colón de Santa Fe
Location: Santa Fe
Capacity: 40.000

Estadio Ciudad de La Plata


Home of: Estudiantes de La Plata
Location: La Plata
Capacity: 53.000

Estadio del Bicentenario (Under Construction)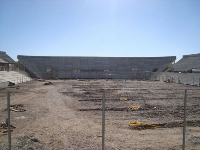 Future home of: San Martín de San Juan
Location: San Juan
Capacity: 25.000

The opening game will be in La Plata, and the final in Buenos Aires.