USA Opens Tournament on Oct. 28 vs. Haiti
Seven Players Have Previous Women's World Cup Qualifying Experience
CHICAGO (Oct. 13, 2010) – U.S. Women's National Team head coach Pia Sundhage has named 20 players to the roster for the 2010 CONCACAF Women's World Cup Qualifying tournament, being held in Cancún, Mexico, from Oct. 28-Nov. 8.





Nicole Barnhart




Jill Loyden



Rachel "the buehldozer" Buehler




Stephanie Cox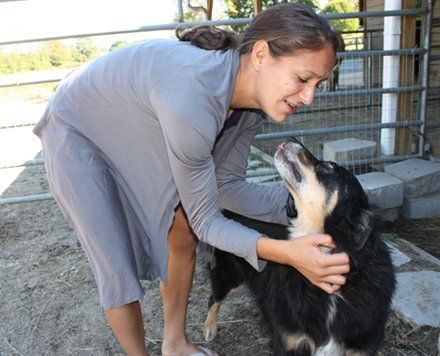 Heather Mitts (the banner in the back knows what's up). Heather has an Olympic gold medal but has not played in a WC. She was injured in 2007. Let's hope she stays healthy!



Becky Sauerbrunn & Ali Krieger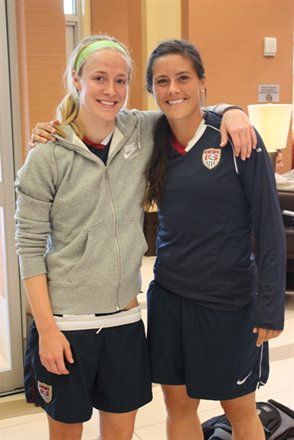 Amy LePeilbet



Carli Lloyd



The old laddies - Christi Rampone & Kristine Lilly
"We're pretty sure this picture sets a record for most caps in one row of a team bus. That's 566 caps worth of experience right there. We might even submit this picture to the Guinness Book of World Records. Think about the topics these two could discuss? Both born in the 1970s, both moms, eight World Cups and six Olympic Games between them, probably more than 30 countries visited and almost every state in the US of A." 1



My bff - Heather O'Reilly (hangin with the other Heather)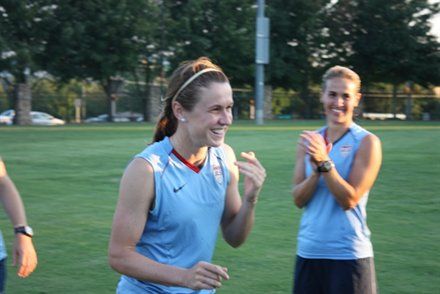 Yael



The newbie - Alex Morgan



Alex is 21, the youngest on the team and she's hot



She was on the 2008 U20 WC team that won in Chile. The media loved her, no word yet on how she feels about the miners.




HBIC - Abby Wambach, Lori Lindsey, Shannon Boxx




not there is the gorgeous and talented Hope Solo, she is recovering from that




Megan Rapinoe



Lauren Cheney



The always adorable Amy Rodriguez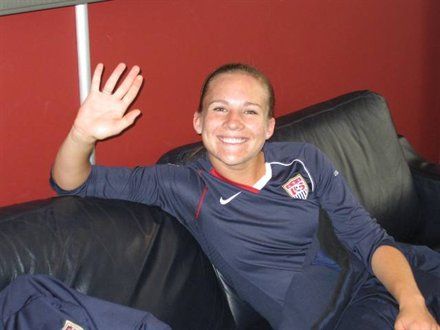 Coach Pia figured if they want to be world champions they have to train like them "train" like Spain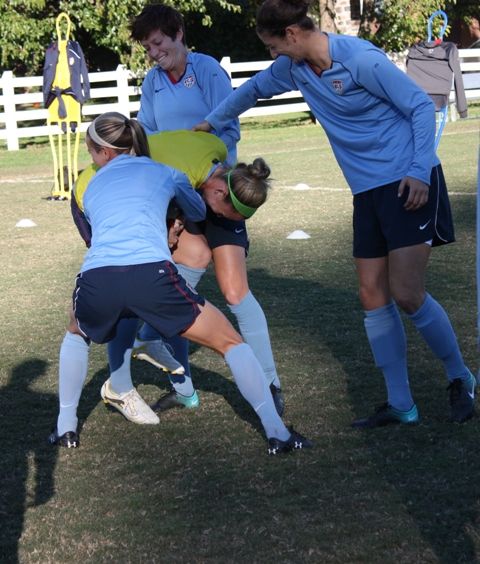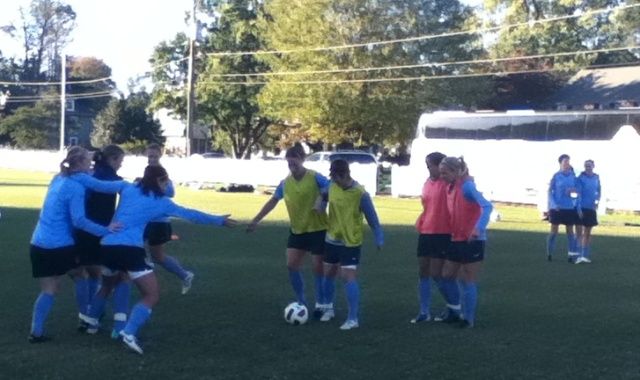 2010 CONCACAF Women's World Cup Qualifying
U.S. Women's National Team Roster by Position:
GOALKEEPERS (2): Nicole Barnhart (FC Gold Pride), Jill Loyden (Chicago Red Stars)
DEFENDERS (7): Rachel Buehler (FC Gold Pride), Stephanie Cox (Boston Breakers), Ali Krieger (FFC Frankfurt), Amy LePeilbet (Boston Breakers), Heather Mitts (Philadelphia Independence), Christie Rampone (Sky Blue FC), Becky Sauerbrunn (Washington Freedom)
MIDFIELDERS (7): Yael Averbuch (Sky Blue FC), Shannon Boxx (FC Gold Pride), Kristine Lilly (Boston Breakers), Lori Lindsey (Philadelphia Independence), Carli Lloyd (Sky Blue FC), Heather O'Reilly (Sky Blue FC), Megan Rapinoe (Chicago Red Stars)
FORWARDS (4): Lauren Cheney (Boston Breakers), Alex Morgan (California), Amy Rodriguez (Philadelphia Independence), Abby Wambach (Washington Freedom)

pic source

lol