"The Spanish players were dancing over the speakers."



BUENOS AIRES -- Forward Cristian Fabbiani, currently in All Boys, said that the players of Spain's National Team were "relaxed in a pub the night before the game against Argentina, until they lost control".

Fabbiano said that "after seeing the Spanish players in the pub, don't go saying they're more professional than us". In the friendly match of last week, the world champion lost 4-1 against the albiceleste.

"I played in Europe and I know how they're like," he shot, and then, in between jokes, he admitted that the players "ended up dancing over the speakers".

"I didn't see what it was they were drinking," Fabbiani said laughing. "They were all there, even (Vicente) Del Bosque," the former River, Lanús and Newell's player added. "They're unbelievable."

Source


And in case you're wondering who the hell Cristian Fabbiani is, he's this fat guy that once used to be an amazing player and got lost in his way to McDonald's, and became more famous for marrying/hooking up/having kids with with models and causing lots of drama on TV.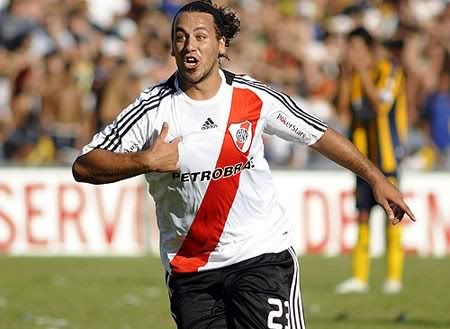 And though I'm not particularly fond of this dude, as the tone of the interview shows, he's just joking around and isn't really set to offend or fuck up anyone.