Arsenal midfielder Cesc Fabregas has hinted that if it was down to him, he would have secured a switch to Barcelona this summer.

The midfielder was strongly linked with a return to his Catalan roots throughout the transfer window, with both parties making it clear that they wished to reach an agreement.

However, the deadline for deals passed last week and Gunners skipper Fabregas remains on the books at Emirates Stadium.

The World Cup winner is not the type of player to mope around and go through the motions as he attempts to force through a move to Camp Nou.

He is, though, a proud Barcelona native and admits his continued presence in north London is only down to Arsenal's stubborn refusal to discuss a deal with their Spanish rivals.

Fabregas said: "Barcelona did all they could to sign me but Arsenal told me I had to stay, that there was no way they were going to let me go.

"In the end I had to stay - but the content of my conversation with Arsene Wenger will remain private."

While Fabregas is staying put for now, it does appear to be only a matter of time before Barca get their man.

They are confident a move can be put in place next summer and have already left their number four jersey open for his arrival.

Barca stars Xavi and Andres Iniesta, who have publicly called for a deal to be done throughout the summer, are also confident that their international colleague will soon be joining them back in his homeland.

Xavi said: "If the signing has not happened this year, it will happen next."

Andres Iniesta said: "When you talk with him (Fabregas), you realise how excited he was about the prospect (of joining Barca)."

http://msn.foxsports.com/foxsoccer/premierleague/story/Fabregas-I-was-forced-to-stay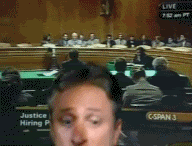 Don't get me wrong I ♥ Barca, but they need to stop talking about how Cesc really needs to be there. I know they mean well and I'm guilty too for saying similar things,but when you keep these things publicly it only makes it harder on Cesc because he knows he really loved by the team. And also us fans keeps getting butthurt over this!!!