23 years ago, A LEG3ND WAZ BORN.
Let us commence birthday love, picspams, etc etc.
Yes, this is my first post, which explains why it looks so professional and not awkward at all.
(I figure birthday spams are still okay, but if it's not I'm sorry and delete freely!)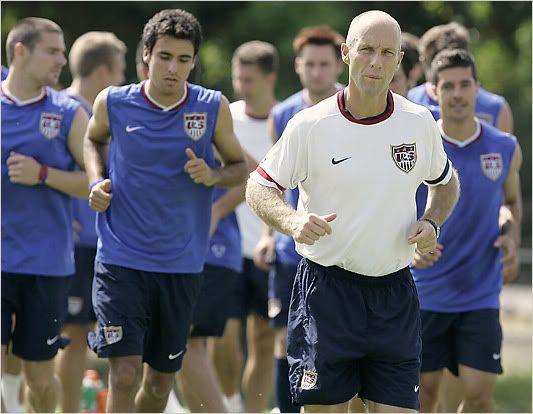 WHAT BIRTHDAY POST?! CELEBRATION!!!!!!!!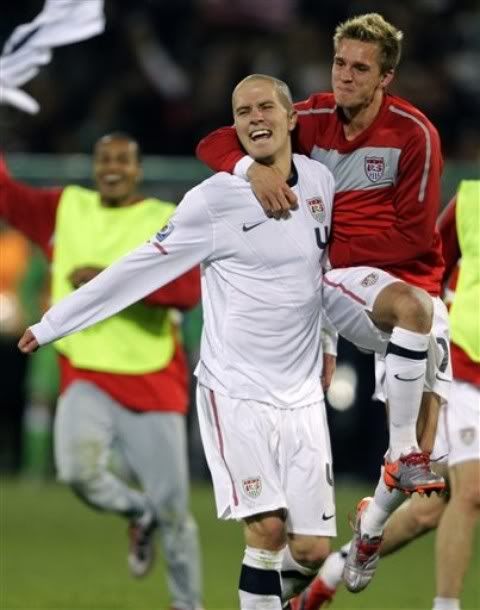 This picture always makes me happy! LOL.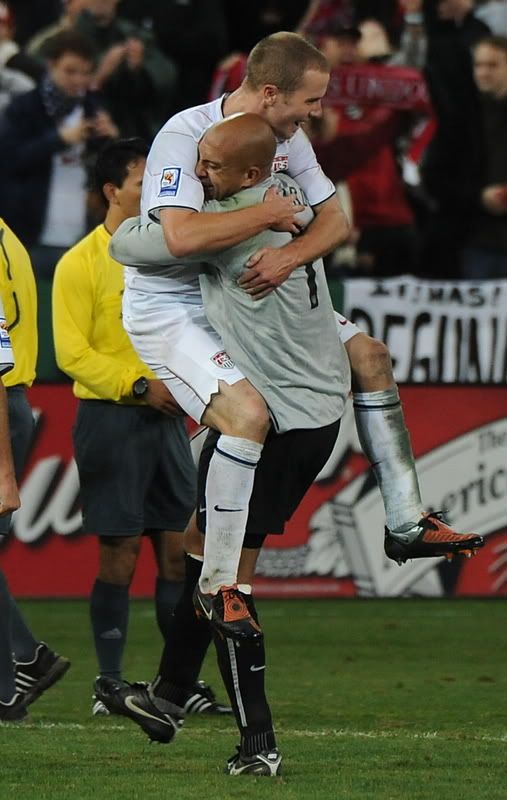 This picture made me realize that BB was hot.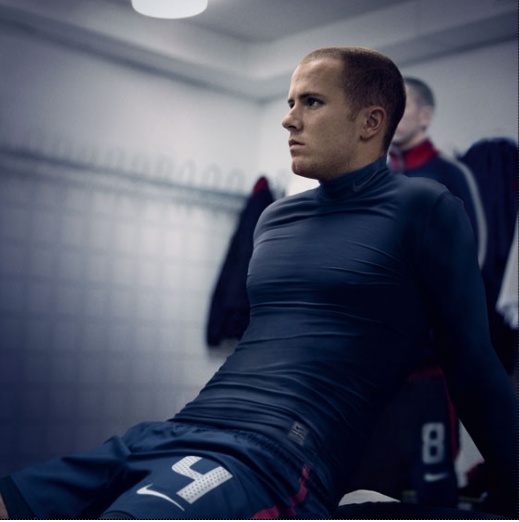 And this was the picture that made me fall in love. (Fittingly has a heart, too!)


By the time, I saw this, he already had me.


OMG TAT!!!!1!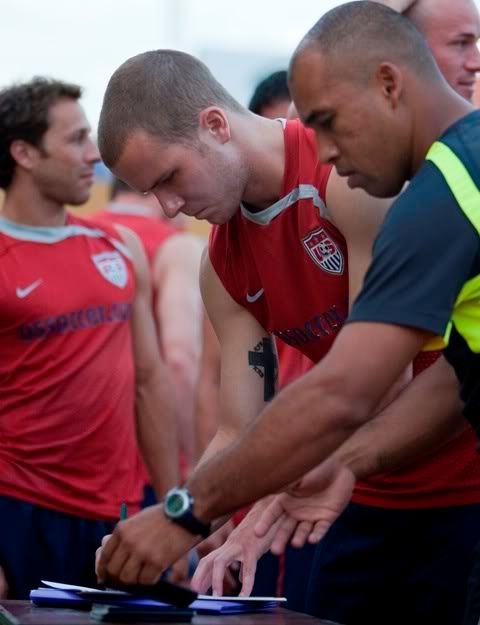 LOOK HOW INTENSE HE LOOKS WHILE STRETCHING.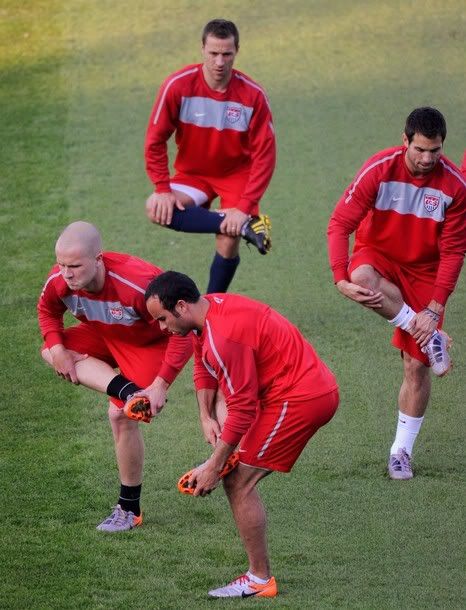 ALSO WHILE BEING HOT.


The fact that he has on his srs-bzns face like all the time has earned him the nickname Baby Robot. (Plus, the Studio 90 interview where he goes through the football database that is his brain.)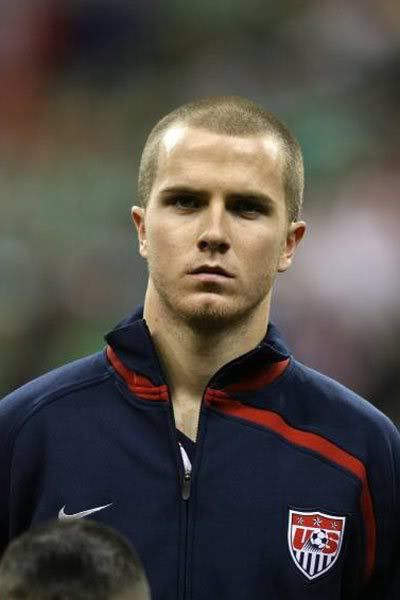 I'm too good for this bench.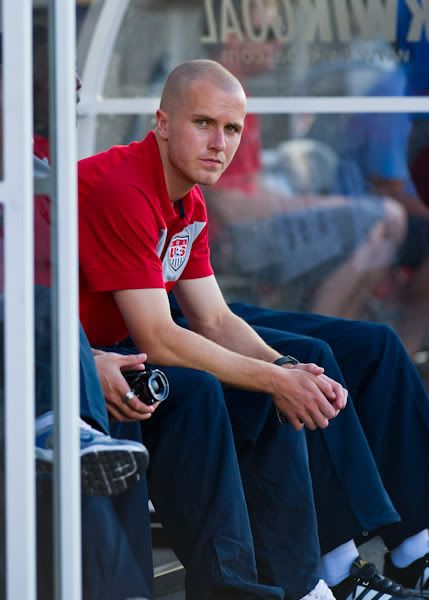 I always werq it at practice.


I score amazing equalizer goals.


Stop! ~intense stretching~ time!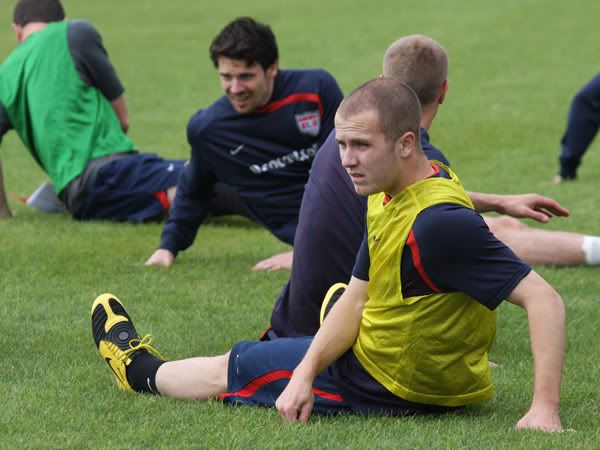 I'm ready to play!


Wait, what do you mean, my dad is the coach? DNW. (Hahaha, I'd really like to see what captions you funnies can think for this one. :] Obvs, I'm not the one for the job.)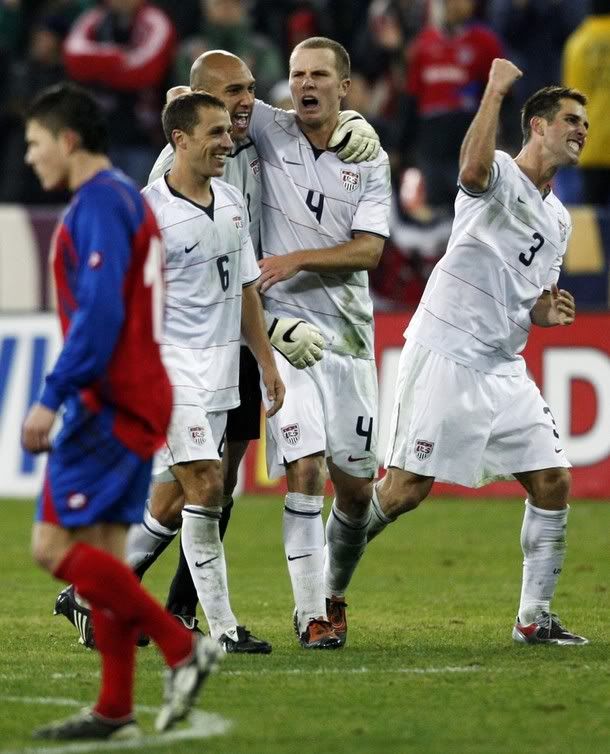 RAGE.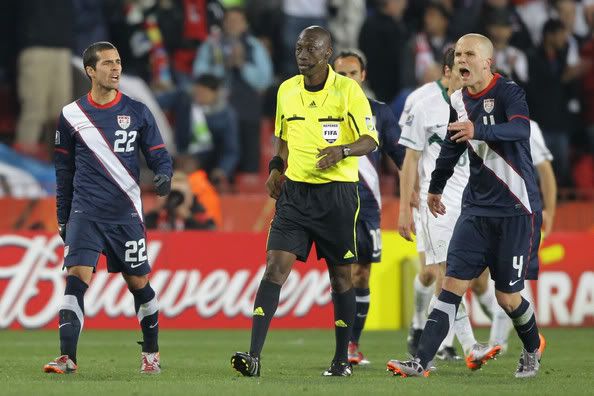 –Loses all street cred-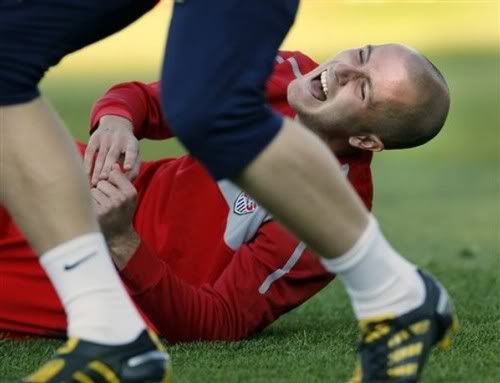 Look at him running in the snow with no hat, no gloves, and shorts! What a BAMF.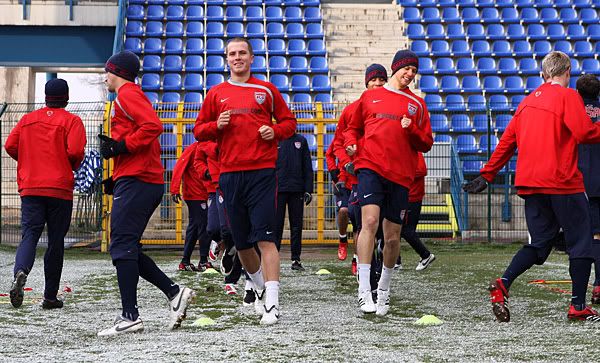 Oh my gosh Heath, you need gloves and a hat?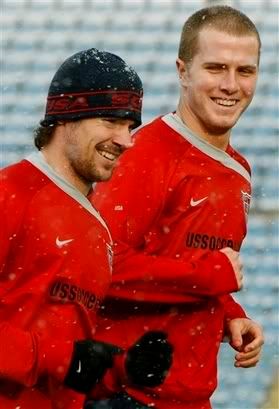 As someone said, he looks like he's going to be, "Okay, Timmy, how many fingers am I holding up?" I was really worried when this happened!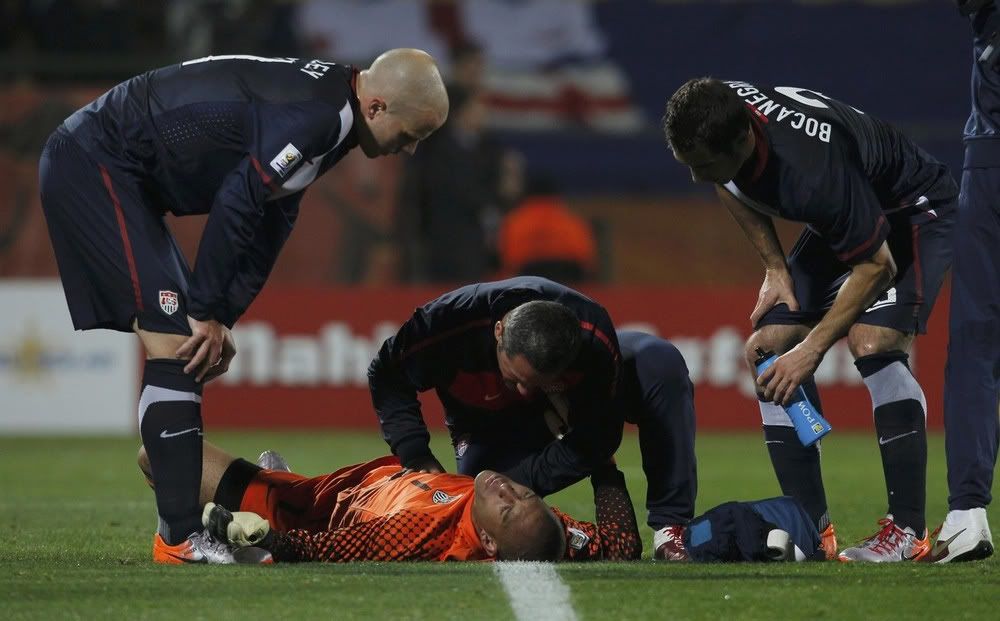 Baby bear is not happy about being cut out of the photo.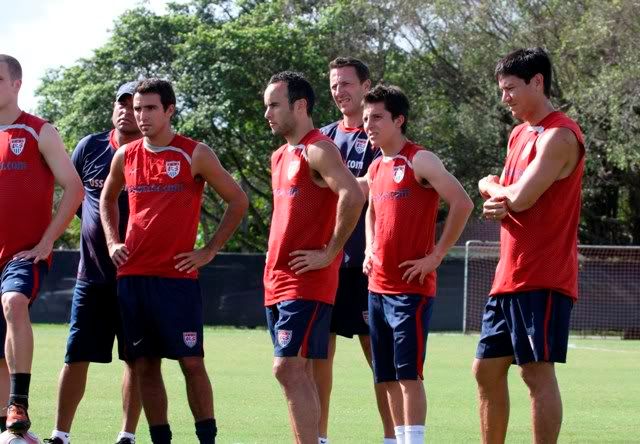 Look at this GQMF line-up! Haha, yes, I picked it expressly because Benny is in it (with a little bit of a Jew fro though HAHA; Benny unfortunately does not start a lot of games). -tries to ignore Conor Casey- (I don't know why, I don't like the guy. Leave me alone. lol)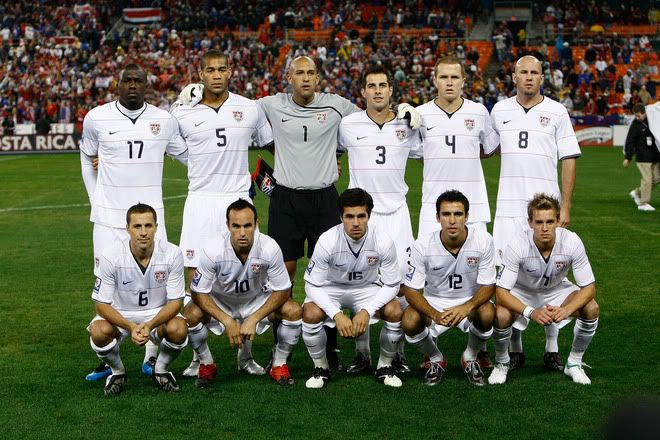 Clearly, I stole this. If it's yours, tell me so I can credit!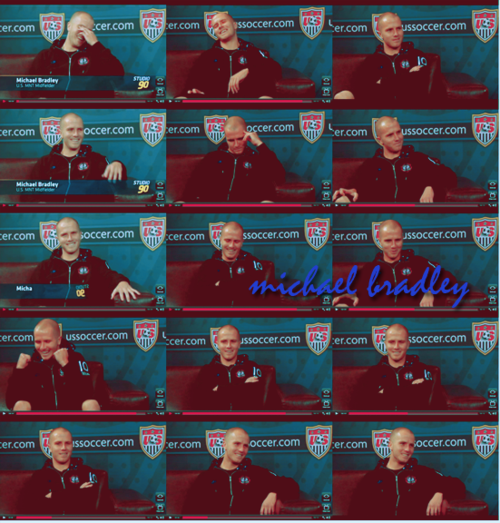 I pretty much don't have any pictures saved with his longer, curly hair (when he first started out) because I don't really like how he looks like that with that hair. LOL.) Feel free to spam those pictures. I'm not taking all the fun for myself! This is pretty much the only one I have and you can't even see his face that well. HAHA. (Look at what a QT Deuces is!!!)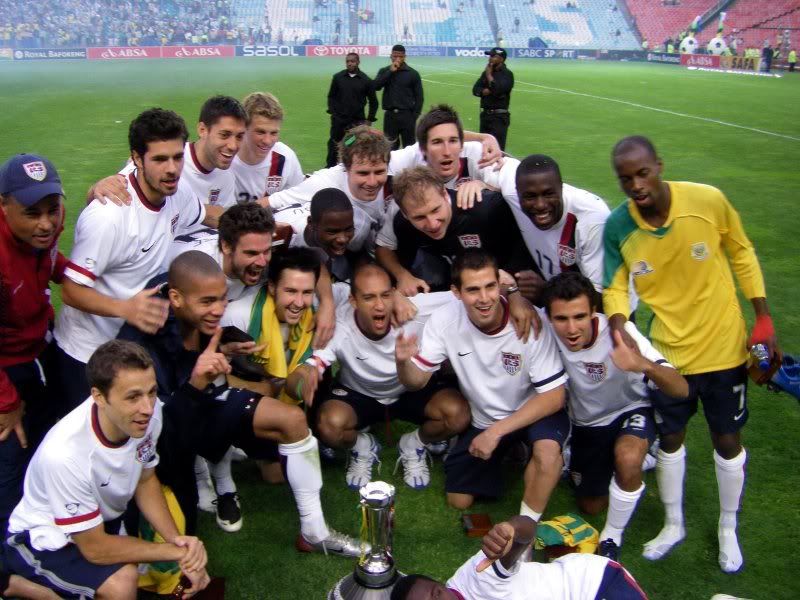 Don't you love how he has a yellow card?! LOL.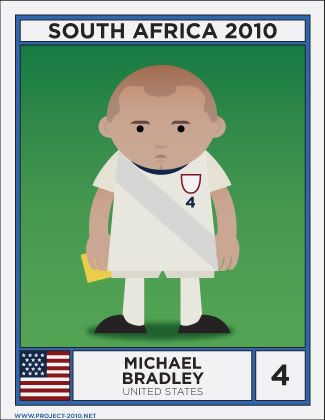 OK, TYFYT.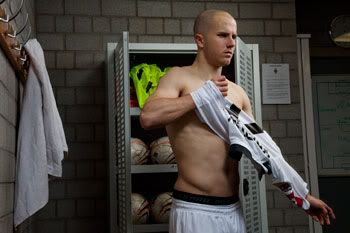 AAAAAAND, here's my thoughts randomly placed in the otherwise beautiful post on Bradley as a player that no one will care about:
I love BB Bradley. I wish we could clone Baby Bear and have two of him in the middle instead of the other awkward center-mids who we have to choose from… Mikey is always on the ball, always quick, always ready to play. He has temper tantrums all the time, but not in the World Cup, and I am so proud of BB for not getting a yellow card at the most important platform of the sport. He's really matured. :) I mean, haters gonna hate, and say he's always in because he's the coach's son, but I hope BB smacked all h8ers by now and showed them his true talent, skill, and composure on the field. He deserves his spot; the dude is everywhere all the time. He's very aware of the ball. He's quick and determined and he's ready to rough it out all the time. He's really smart too, makes great plays, creates opportunities for his team. BB is amazing, and I'm glad he's an American. And OMG… have you seen the Studio 90 interview where he names all 11 players of the winning starting line-up of the 2006 Italy team? I mean, if you watch any of his interviews, you can totally tell the sport is like, his life. Long story short, Mikey is amazing. I wish he smiled more… And grew out his beautiful hair a little… Haha, whatever, I think he's the USA's second most valuable player behind our #10.

HERE IS THE STUDIO 90 INTERVIEW THAT I WAS TALKING ABOUT IN THE PARAGRAPH THAT EVERYONE READ, OF COURSE.

NEGL, I squealed at the little cut underneath his eye. Is that weird? That's weird, right?

RAWR. ussoccerdotcom is being a cockblock and not letting me embed the next video. :[
BUT ANYWAYS. I JUST LOVE THIS VIDEO. There are shots of Mikey eating meat, being adorable, etc. etc. Also lots of Benny. It'd be wrong for you not to see it.
"So who's going to eat the most here?" "MB over there" <3
---> http://www.youtube.com/watch?v=pVf0YP9y704 <---
This video will never not make me smile.


HAPPY BIRTHDAY MICHAEL SHEEHAN BRADLEY! (I can't believe that's his middle name but that's what Wikipedia says, so I will trust.)
Now, you guys go spam some love! Obviously, the whole USMNT is invited. :D




Oh! I have a question! Do any of you lovelies know where I can get a hold of some HQ pictures of the guys (preferably not from like Getty where I have to pay for it)? My family bought a new house recently, and I'm planning on printing out a couple of posters for my room! :)