Real Madrid are en route to Los Angeles, where they will stay until 7 August
Real Madrid are planebound for Los Angeles, where they will land at approximately 1:20 am CET on Thursday. The team will stay at the Beverly Hills Hotel located on Sunset Boulevard.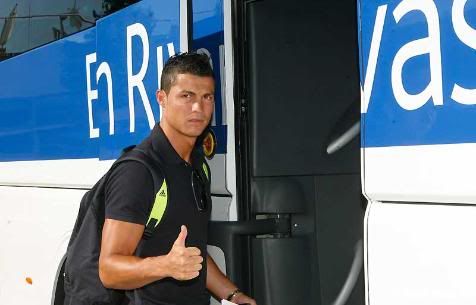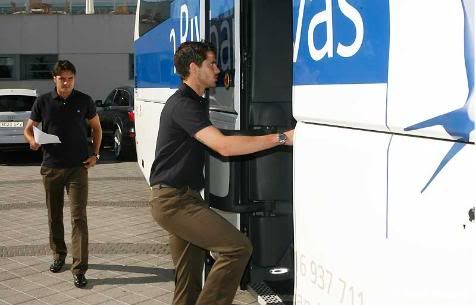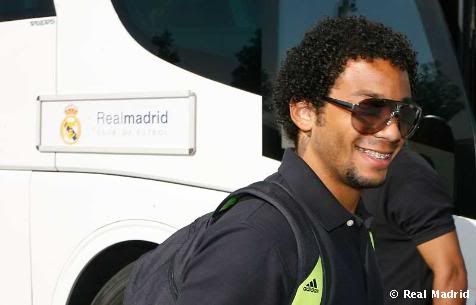 The 18 players who are making the trip will begin two-a-day workouts on Thursday on the UCLA campus. The US tour includes a match against Club America in San Francisco on 4 August followed by a game against the LA Galaxy in the Rose Bowl on 8 August.

The team will then travel to Germany, where on 13 August they will play against Bayern Munich in a match in honor of club President of Honor Franz Beckenbauer. The tour wraps up on 17 August with a game in Belgium against Standard Liege. Real Madrid will then return to Spain where they will play against Hercules in Alicante and the Santiago Bernabeu Trophy.

US & EUROPEAN TOUR
DATE
MATCH
VENUE
04/08
Club America - Real Madrid
Candlestick Park (San Francisco)
07/08
Los Angeles Galaxy - Real Madrid
Rose Bowl (Los Angeles)
13/08
Bayern Munich - Real Madrid
Allianz Arena (Munich)
17/08
Standard Liege- Real Madrid
Stade de Sclessin (Liege)
Players traveling to US: Dudek, Adan, Pepe, Marcelo, Garay, Drenthe, Diarra, Lass, Granero, Gago, Pedro Leon, Cristiano Ronaldo, Benzema. Youth teamers: Nacho Fernandez, Marcos Tebar, Alex Fernandez, Juanfran, Alvaro Morata.

Other World Cup and Under-19 internationals will steadily rejoin team over the next few days.
source