While Paul the octopus has already predicted a victory from Germany over Argentina in the upcoming Quarter Finals game, other aquatic animals from Mendoza and Mar del Plata disagree with him.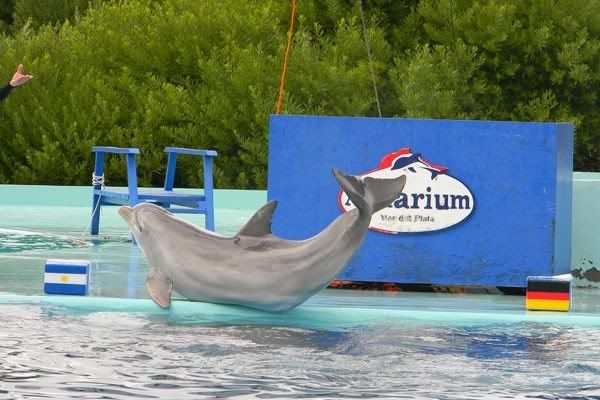 Dolphin Sayco predicted Argentina twice, picking first the ballon with the national flag, and then choosing the box outside of the water.



Turtle Jorge, who's 70 years old and weights 100 kg, also predicted a victory for Argentina when he swam towards that flag instead of the German one a few inches away.



And this little seal from the Mar del Plata Aquarium made his thoughts clear when jumping over the box that showed Argentina's colours.

source