Michael Bradley was so amazing this tournament, arguably one of the best young players in the whole damn thing. I hope he gets a fat raise after this. If you read/watch his interviews his seriousness and obsession with footy is obvious and kind of hilarious. Which is why I'm sure he has probably knockd boots with his boots on at least a few times, just to ensure his mind is never too far from the game.



Anyone who has watched the United States at this World Cup has been impressed by Michael Bradley. He is relentless in midfield — making plays, taking shots, scoring goals, breaking up opposition thrusts. His shaven head always seems to be in the picture, in the middle of where things are happening.

But to the surprise of even longtime soccer fans, there are meaningful statistics to back up the impression Bradley gives — and they show that Coach Bob Bradley's son is not only perhaps the Americans' best player at this World Cup, but also one of the best in the entire tournament.
Even though most soccer commentators and fans pay little attention to stats, they are there, as Tom Dunmore of the Pitch Invasion blog outlines here, and no less a personage than Arsenal coach Arsène Wenger says he relies heavily on statistical data.
That said, FIFA's own stats for this World Cup show that Bradley is an unstoppable midfield machine.


That sense you have that Bradley is everywhere, all the time? He has run 35.56 kilometers in the Americans' three group-stage games, or just more than 22 miles; only three players at the tournament have covered more distance (Gerardo Torrado of Mexico at 35.86, Sami Khedira of Germany at 35.87 and An Yong-hak of North Korea at 36.22).


That impression you have that Bradley is always pushing forward when the Americans are attacking? He's 12th in the tournament in distance covered while his team is in possession (13.52 kilometers) — more, for example, than Cristiano Ronaldo or Lionel Messi.

That feeling you've got that Bradley is always a threat to win the ball? He's tied for second in the tournament at tackles made to gain possession (four), and tied for fourth at "recovered balls" (six).
Mind you, Bradley is not the Americans' only statistical star at this World Cup. Clint Dempsey is fourth in total shots with 15, behind only Asamoah Gyan of Ghana (16), Cristiano Ronaldo (17) and Messi (20). Robbie Findley has reached a top speed of 30.13 kilometers per hour, making him the eighth fastest player at the tournament. Carlos Bocanegra and Jay DeMerit are tied for ninth in clearances (9 each). And Landon Donovan is tied for 12th in distance covered, with 33.29 kilometers, not far behind Bradley. here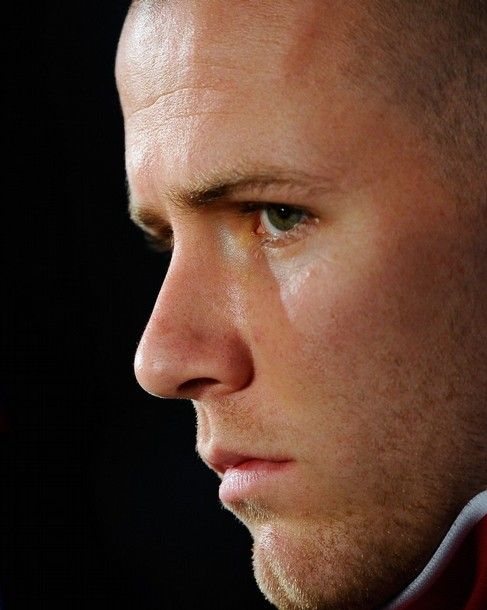 Michael Bradley is tall...........about 6'2



sexy (white) legs



I don't know what is going on here but I like it



They say the more you smile and laugh the longer you'll live, this is not true about Michael Bradley



Shocking!



he keeps this bullshit up and he's gonna lose his reputation



Daylife fail. They list this as MB



another daylife fail. wtf?



A year ago Mikey would have cut this bitch, but he has calmed down, a little. I'm so proud of him for getting ZERO cards




he's ready for me

I want to make out with him too Jozy
Rage
JOHANNESBURG — As the final whistle blew in the USA's 2-2 draw with Slovenia, Michael Bradley rushed toward the referee, just as he did when Edu's goal in the 85th minute was disallowed.
On the sideline, Bob Bradley, his father and coach, yelled, "Michael!" Soon, Michael was led to the locker room to cool down. Well after the game had ended the 22-year-old midfielder, who had tied the score in the 82nd minute, was still steaming. He refused to talk to reporters about the disallowed goal.
When he was asked how he planned to put the game behind him and move on to Algeria, he grew angry. "Put the game behind us?" he said. "Tell me why we would want to put this game behind us? That's a ridiculous question."
here
Michael Bradley, near tears, declined to comment on the call.
"There is no point in talking about it," he said.
The coach hates — hates — to talk about the player who wears No. 4. But now that the World Cup was over, someone asked him about Michael Bradley.
Some players, the coach said carefully, have obvious skills, but when you watch them for a while they are not as good as you think.
Michael Bradley? "He gives everything he has every game," the coach said. "He's in the other category. He continues to get better. He puts himself on the line. I would say in his efforts he pushes the limits." The coach was going back home to California but said his wife already knew he would soon be in the office, watching the rest of the World Cup.
here
lol at angry Kaka
So much expression
oh oh, who asked about having your dad as a your coach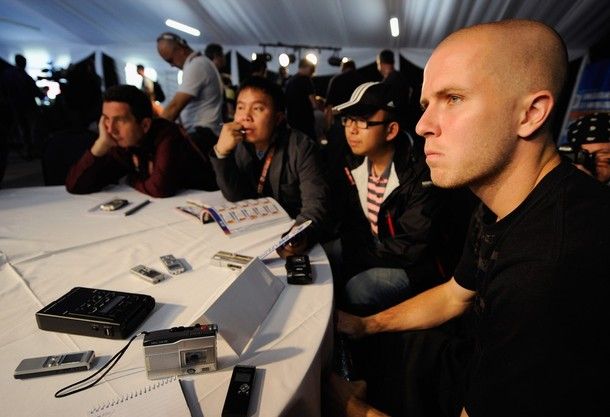 i think i see a moco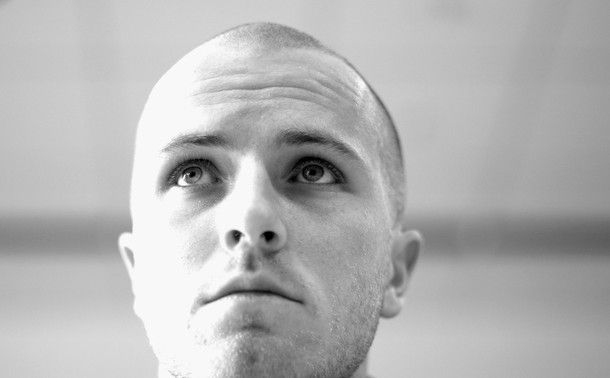 Michael names the Italy's 2006 WC final starting line-up. no joke.
RIP hair
Pics of a shirtless Mikey are hard to come by
But not impossible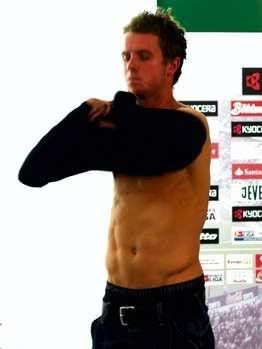 BoneUS
Big big shout out to my boy Clint "deuce" Dempsey. My bb and fellow Texan was immense and played with his heart on his sleeve.He worked so hard and Im sad for him, as i am for the whole team.
z

This is a happy post. Feel free to share all of your USA joy in here. Thanks to the lovely laddies of OMG Yanks for some of the scans and GIF. Oh and we need a Michael Bradley tag!