(PICS CAN BE SEEN NOW)TIME FOR SOME ARGY LOOOOOOOOOOVE <3
Hey hey it's Messi's birthday today!!!
( btw edited because photobucket was being a bitch so you can actually see the photos now :D Please forgive me i spent a long time on this picspam :( )




Messi needs to find a way through the gates of hell if he wants to score a goal, i feel so frustrated for him :(




HEY PICK ON SOMEONE YOUR OWN SIZE :(




SO FREAKING ADORABLE I CAN'T EVEN




Heyyyyyyyyy Mario. This motherfucker scored the winning goal against Uruguay for the qualifications round. Bow down.




Kun almost scored a goal daaaaaaaaaamn.




BUT OUR DEAR PALERMO SCORED THE 2ND GOAL SO ALL IS WELL. HE WAITED 12 YEARS FOR THIS OMG YOU DON'T KNOW HOW HAPPY I AM :')




I can't believe Demichelis scored the crucial goal omg you go Demichelis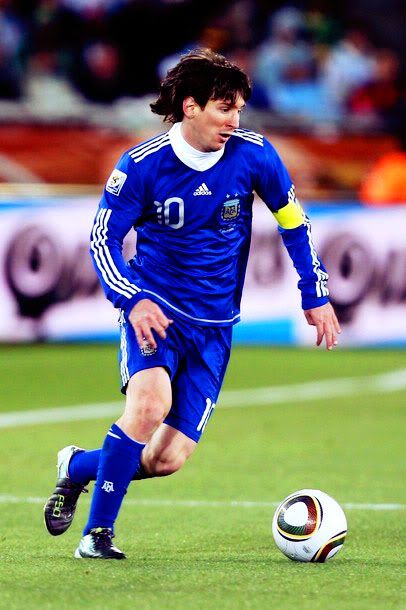 THIS PICT MAKES ME SO HAPPY JSYK



Ooooohhhhhhhhhh to be right on top of Heinze, stretching him like that...








SO CUTE




SO CUTE



He grabbed Messi's balls and he didn't even wince. What.
BITCH IN N.19 JERSEY BACK OFF HE'S MINE.



WEEEEEEEEEEEEEEEEEE




The whole game was like a 90mins shampoo advert. SO MUCH PRETTY HAIR.




SO MUCH GAY GOING ON I CAN'T HANDLE IT




This dude denied four (i think) goals of Argentina's. But he's hot so he's forgiven.




LOL what is going on (MESSI'S HAIR :D)




CAPITAN! My brother loled when I told him he was the starting captain for the match. Rude.
I'm patiently waiting for the match where Messi scores his first goal. It will be so beautiful
I'll have to post a mega picspam of it. Go away, Messi haters!




I love this team so so so much I can't express it in words.




Argentina is on to the final 16. Deal with it. So proud of them :)





Haters stfu or messi might have to slap a bitch :)