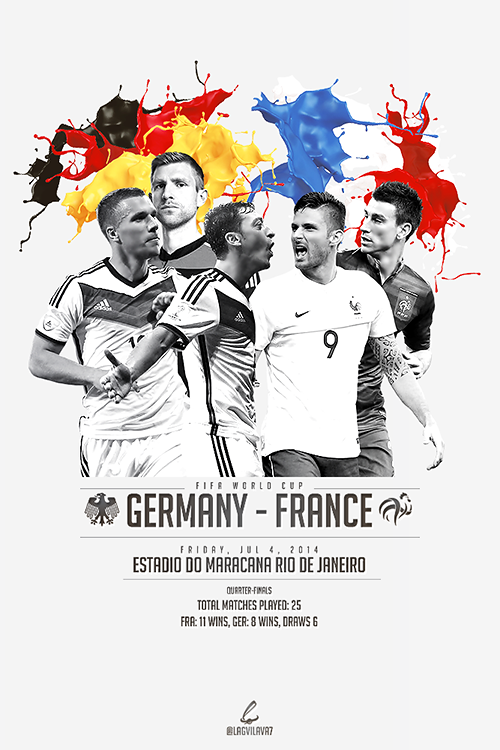 12:00 EDT/17:00 BST/18:00 CET/13:00 Brazil
France -- Germany
Estadio Maracana, Rio de Janeiro
16:00 EDT/21:00 BST/22:00 CET/17:00 Brazil
Brazil -- Colombia
Estadio Castelao, Fortaleza
A World Cup calendar with dates, times, places and results
ATDHE
RojaDirecta
First Row
VIP Box
Ilemi
Live Sports Bar
SportLemon
World Clock & Time Zones
Today was the first day of the quarter finals and it brought us Germany - France and Brazil - Colombia. To both celebrate the teams winning and say goodbye to the ones that didn't, I bring you pictures!
(
Collapse
)
(
Collapse
)
Sources:
The Guardian (1 & 2)
Bleacher Report
+ FIFA

Now go ahead and keep spamming in the comments!