So following on
my post on how to tap-up a player in 48 easy steps
we have Barcelona, announcing that Cesc Fabregas is leaving them for Chelsea.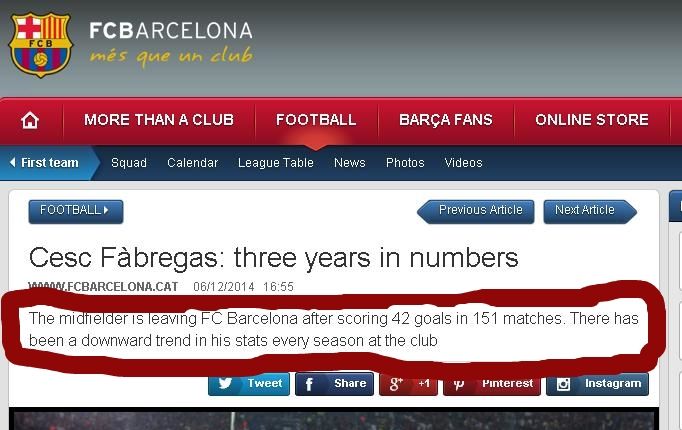 Wow. Sweet of them.
Link to the sauce.
.
In honour of the World Cup starting today, I drafted my fit XI. I have duff taste in men.
(
Collapse
)
Girls, I'd be interested to see your's!
Hey guys, I haven't been on here in forever (both LJ and this community) but I thought everyone would be interested in this post!
HOT FOOTBALLERS OF THE WORLD CUP 2014
.
Warning: 150-ish pictures because I chose two players from every country. Slightly subjective. Please don't judge me too much for my choices. (Okay, you can judge me a little.) Enjoy!
Since I don't know how to LJ or Tumblr (tumble?) anymore, if you want to help broadcast these beautiful men to the world and
signal boost
on Tumblr by reblogging, that would be very helpful indeed. Thanks!