Late, but.....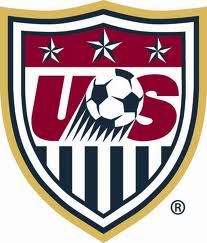 VS.
1:30pm EST
On TV: NBC (US, Canada), Sportsnet One (Canada)
Streams:
First Row Sports
|
RojaDirecta
|
ATDHE
|
LiveFootballTVs
|
Football Streaming
|
MyP2P
Time Zone Converter
Anyone watching??
Special award for "impressive" Irish fans
European football's governing body is to give a special award to fans of the Republic of Ireland for their behaviour in Euro 2012 co-host Poland, UEFA's secretary-general, Gianni Infantino, said on Saturday.
Irish fans captured Polish hearts in particular after their 4-0 defeat to Spain in the Baltic port city of Gdansk with their good cheer and song. Indeed so moved was Arsenal manager Arsene Wenger that he told his fellow commentators from French TV channel TF1 to stop commentating and listen to the fans as the match drew to a close.
"At the end of the match, when the world champions were resting on their laurels on the field, Irish fans stood and sang for five minutes, as if victory were theirs. How can you not love Ireland?" asked the centre-left Gazeta Wyborcza daily.

Source
Euro 2012: Uefa president Michel Platini reveals plans to stage Euro 2020 all over continent
Turkey had been favourites to host the event but doubt has been placed over their ability to stage the event due to their ongoing bid for Istanbul to host the Olympic Games in the same year. It would be impractical to host both, so Uefa are having to look at alternatives.
"The Euros in 2020 could be held all over Europe," said Platini. "We are just thinking about it. I have said 12 or 13 host cities, it could be 24 or 32." "It would be four games per venue and everyone has the possibility to host it."The logistical issue of supporters travelling to random venues all over Europe did not seem to be a problem in Platini's mind
, even if the example he used had very little to do with the present tournament, being co-hosted by Poland and Ukraine. "It is easier to go from London to Paris or Berlin than Cardiff to Gdansk," he said. A final decision would be taken in "January or February". "We wouldn't have to build stadiums or airports. That could be important in an economic crisis".
By 2020, the Euros will be a 24-team competition.
The expansion takes effect in France four years from now and seems to bloat a competition that has worked perfectly well over the past three weeks. "I didn't take the decision but I am not worried about it," said Platini."We had three World Cups with 24 teams, so I don't see that as a problem. If you consider Norway, Serbia, Belgium and Scotland, plus some others, we have enough good teams for a 24-team competition."
Source