20:45 Bayern Munich ? - ? Chelsea



The NPower game is also today.

First Row Sports = RojaDirecta = ATDHE = LiveFootballTVs = Football Streaming = MyP2P
TIME ZONE CONVERTER

sorry it's so early - figured I'd do it before work today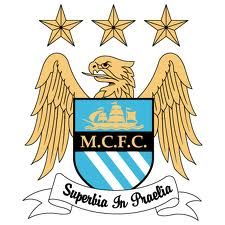 Premier League champions Manchester City had to ask for their title-winning ball back after a teenager stole it.
The 17-year-old grabbed the ball during the pitch invasion by fans after City's victory against QPR at Eastland, last Sunday.

After examining CCTV footage, the club contacted Greater Manchester Police, who arrested the youth. He was later de-arrested after the club opted not to press charges on condition he gave the ball back.
The win, which came after a last-ditch winner by striker Sergio Aguero, handed Manchester City a 3-2 win and their first league title in 44 years. Fans streamed onto the pitch following the final whistle to congratulate players and to celebrate the victory.
After realising the ball was missing and studying CCTV footage of the pitch invasion, officials from the club contacted police on Thursday to report the theft. A police spokesman said a youth was arrested on Friday but was de-arrested shortly after. "It was decided the most appropriate cause of action was to use restorative justice, so the boy was taken to the Etihad Stadium where he met with security staff and resolved the matter," he said.
Source
lol at City arresting a 17 yr old fan - why get the police involved and encourage yet more bad PR when you could have just asked for it back?